Phil Spector, Highly Influential Record Producer, Dies At 81
The record producer known for his Wall Of Sound production style passed away after battling COVID-19.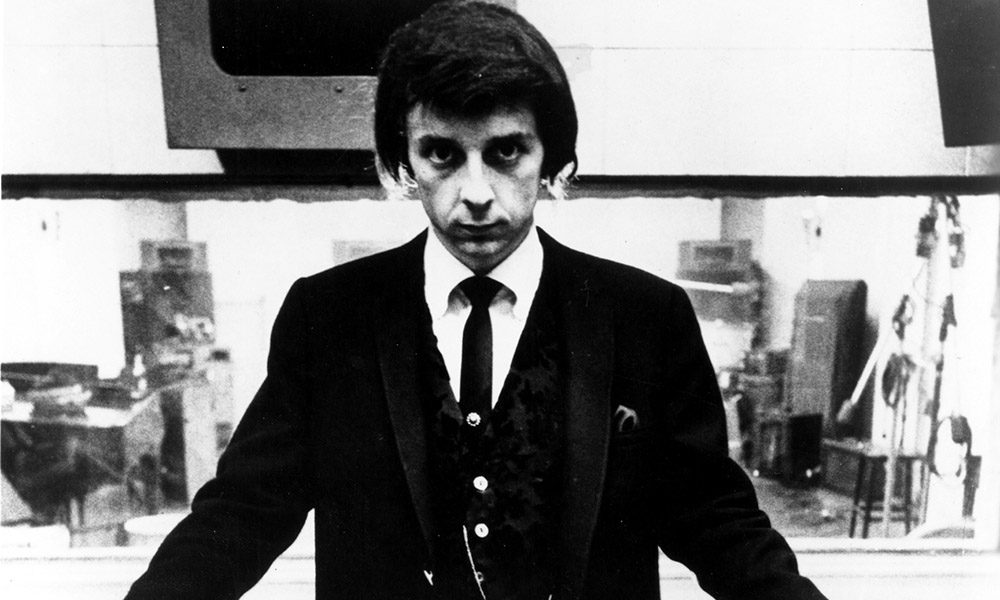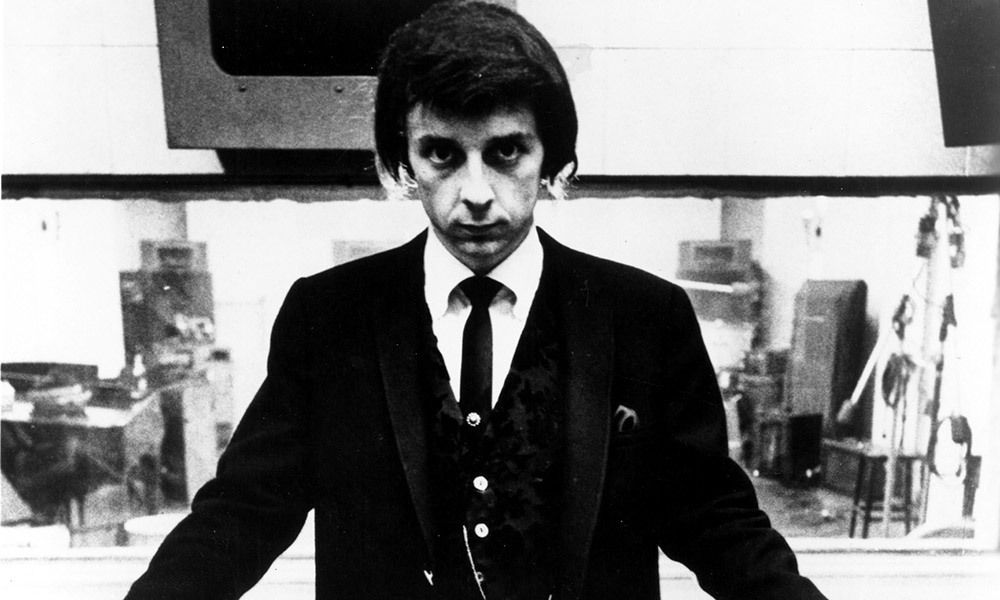 Record producer Phil Spector, widely recognized for his studio genius but brought low by events in his controversial private life, has died at the age of 81.
Spector, who helmed such hits as "He's A Rebel" by the Crystals, "Be My Baby" by the Ronettes, and The Righteous Brothers' "You've Lost That Lovin' Feeling," was best known for his hugely influential "Wall of Sound" production style. But his name was also shrouded in infamy, following a conviction for the 2003 murder of Lana Clarkson. Spector was serving a lengthy sentence in a California state prison when he died, following a battle with COVID-19.
Harvey Phillip Spector was born in 1939 in the Bronx and began his music career in 1958, co-founding pop group The Teddy Bears. That fall, Spector and the group scored their first No.1 hit with "To Know Him Is to Love Him." While the group disbanded a year later, Spector's work caught the attention of industry insiders and scored him an apprenticeship with the legendary songwriting duo, Jerry Leiber and Mike Stoller. There, Spector co-wrote Ben E. King's Top 10 hit "Spanish Harlem."
In 1960, a 21-year-old Spector co-founded Philles Records, becoming one of the youngest label owners in an era when smaller, independent labels were hardly the norm. Over the next few years, Spector focused his energy on the writing and producing of records for a variety of pop and R&B acts, including The Crystals ("Da Doo Ron Ron," "He's A Rebel," "Then He Kissed Me"); Darlene Love ("(Today I Met) The Boy I'm Gonna Marry"); the Righteous Brothers ("You've Lost That Lovin' Feeling," "Unchained Melody"); Ike and Tina Turner ("River Deep, Mountain High"); and The Ronettes ("Be My Baby," "Baby, I Love You"). Using a regular team of behind-the-scenes session A-listers that became known as the Wrecking Crew, Spector turned out hit after hit at a furious pace. He helmed 13 Top 10 US hits, and 24 singles that made the Top 40 between 1960 and 1965.
You've Lost That Lovin' Feelin'
These songs – often conceived alongside arranger Jack Nitzsche and engineer Larry Levine – transformed the sound of popular music forever. Weaving layer-upon-layer of instrumentation and backing vocals, Spector's signature style came to be known as the "Wall of Sound." As reported by Sound on Sound, Spector explained in 1964 that he was looking "for a sound, a sound so strong that if the material was not the greatest, the sound would carry the record. It was a case of augmenting, augmenting. It all fit together like a jigsaw."
A multitude of artists would be influenced by Spector's techniques – including, most famously, The Beach Boys. In the documentary, Endless Harmony: The Beach Boys Story, Brian Wilson called Spector "the biggest inspiration in my entire life."
One of the most celebrated records that Spector worked on during this era was the holiday compilation, A Christmas Gift for You from Philles Records. Featuring modern-day classics like the Ronettes' recording of "Sleigh Bells" and Darlene Love's "Christmas (Baby Please Come Home)," the album continues to rank in lists of the best holiday albums of all-time.
But Spector's domineering presence, which would later be observed by many who worked with him, was reflected in a 1963 interview with Disc magazine about his production and management charges The Ronettes. After the huge success of their "Be My Baby" single, he said: "I won't let them do an album yet. They're not ready for it. I don't follow the usual US policy of cutting an album just to follow a hit single. The Ronettes have to have a special kind of material, and I won't undersell them just to jump on the bandwagon."
Spector briefly left the music business in the late 60s, but returned at the turn of the decade to work with the Beatles. After a few solo sessions, he was invited to take the tapes of the Let It Be sessions and complete the album project. Spector went on to collaborate with John Lennon and George Harrison on their solo projects, co-producing such enduring albums as Imagine and Plastic Ono Band for Lennon and All Things Must Pass and Living in the Material World for Harrison.
George Harrison - What Is Life
Spector also worked with such big-name artists as Cher, Leonard Cohen, and The Ramones before falling into a lengthy period of inactivity. His final project was with British band Starsailor for their 2003 LP, Silence is Easy, on which he oversaw two songs including the UK Top 10 title track hit. He was inducted into the Rock and Roll Hall of Fame in 1989, and was inducted into the Songwriters Hall of Fame in 1997.
Spector dealt with demons for much of his life, culminating in his conviction for murder in the second degree in 2009. At the time of his death, he was serving a 19 years-to-life sentence for the crime.
In another interview with Disc about his production style, in 1964, he said with typical confidence: "I don't get my sound from the mixing…it all comes from right there in the studio at the session. One day I'll explain how it's all done, but most people wouldn't understand."