piri & Tommy Villiers Returns With The Dizzying 'updown'
The song was teased on the duo's recent sold-out tour.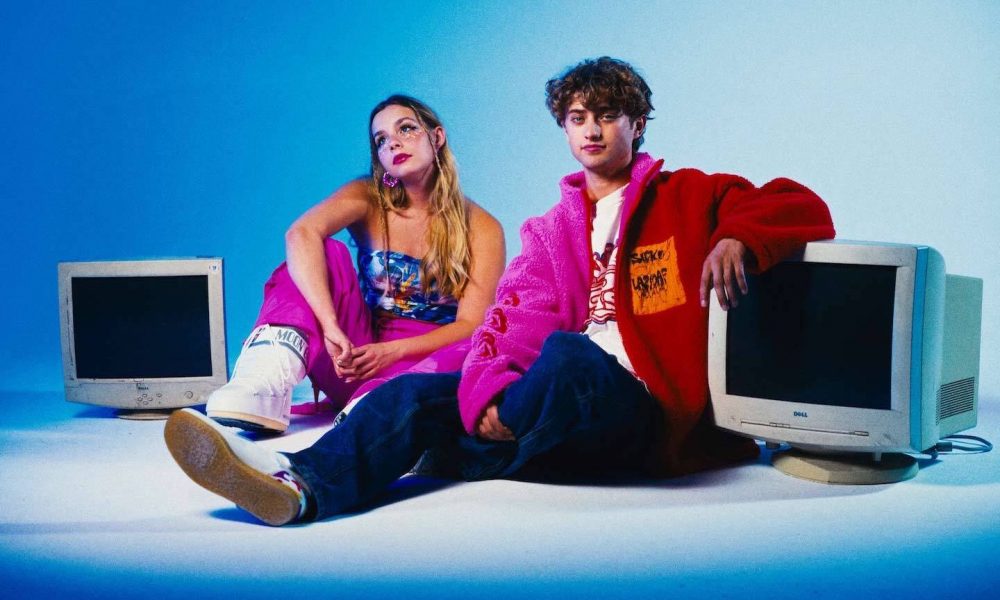 piri & Tommy Villiers have shared a brand new single "updown," which is out now courtesy of Polydor Records.
First teased on their recent sold-out tour, "updown" once again takes the piri & Tommy Villiers experience somewhere unexpected, and, most importantly, to an exciting new world. A tongue-in-cheek blast of hyperpop, rave, and female empowerment, "updown" kicks off a new year and a new chapter from two of the most exciting faces–and one of the most exciting groups–in British music.
After a dizzying rise–their first collaborative track was self-uploaded under two years ago–piri & Tommy Villiers dropped their debut body of work, froge.mp3, in October of 2022. A vivid snapshot of youth culture, life post-pandemic, and working things out in real-time, the joyous project was greeted with widespread critical acclaim and saw piri & Tommy Villiers roundly hailed Ones to Watch for 2023. They featured on a number of polls, sites, and year-end lists, including on the BBC Sound Poll, MTV Push, VEVO DSCVR, Radio 1's Hottest Record Of The Year, and even landed their first charting single together with viral banger "on & on." Zane Lowe put it best on his Apple Music 1 radio show when he said, "These artists are both brilliant and creative — representing one of the best eras of creativity we've seen."
2023 will see piri & Tommy Villiers continue to forge a new path in pop. They are currently working on solo, collaborative, and brand new piri & Tommy Villiers music, with Tommy recently releasing a club track "Not Puzzled," the pair collaborating with MJ Cole on "Feel It," and piri continuing her work with fellow trailblazers Loud LDN: a collective of female and non-binary creatives pushing towards more inclusive dance music. 'updown' is a thrilling left-turn from two individuals whose journey thus far has been anything but predictable, but are always moving things forward.