Pokey LaFarge Becomes A Rounder Person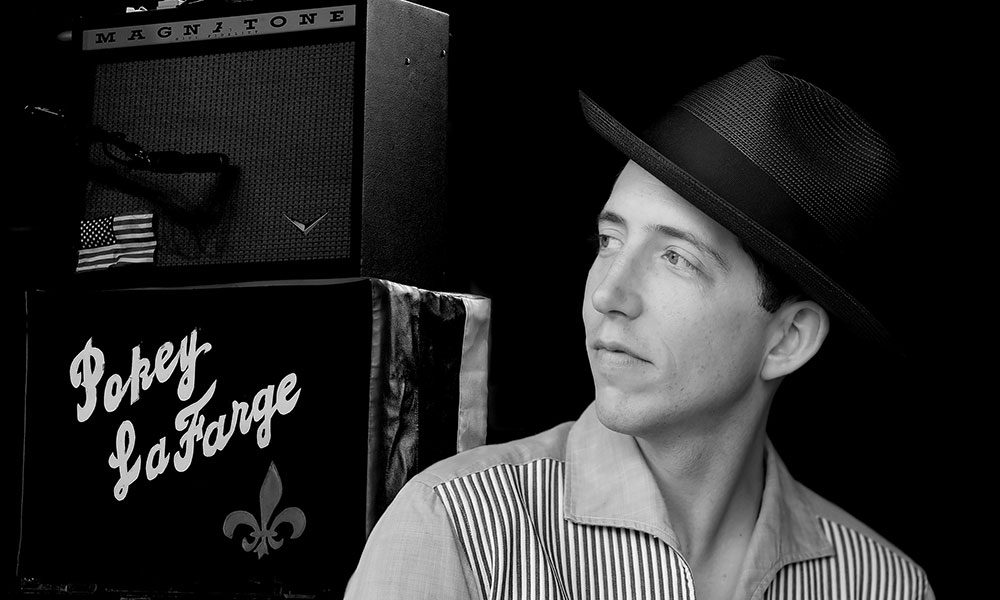 Acclaimed roots music talent Pokey LaFarge has signed a new deal with Rounder Records. The artist, from St. Louis, Missouri, has previously recorded for a number of labels and was widely praised for his most recent album, a self-titled set for Third Man Records released in 2013.
After spending most of this year on the road, with shows across the US, Europe, India, Australia, and New Zealand, LaFarge is now completing what will be his debut album for Rounder with producer Jimmy Sutton.
The artist explains why he's chosen the esteemed roots label Rounder as his new home by saying: "I've been listening to music for a long time, and I've come to know and love Rounder as purveyors of fine roots music of all kinds. Their discerning taste, yet open-mindedness towards all styles of music, casts an eye towards one bottom-line element: quality.
"I'm thrilled to join the Rounder catalogue," he goes on, "alongside Mississippi John Hurt, Leon Redbone, Flaco Jimenez, the Del McCoury Band, Doc Watson, the Skatalites, JD McPherson, and many more champions of music that mean so much to me."
Rounder's VP of A&R Scott Billington is equally happy about the new deal. "We are thrilled that Pokey LaFarge has joined the Rounder family," he says. "His sound and his songs tap the deep roots of American music in a way that is both original and highly entertaining, and in that sense, he has always seemed like a Rounder artist. So, welcome home, Pokey!"
LaFarge first emerged on record in 2006 with the self-released 'Marmalade,' following that up in 2008 with 'Beat, Move and Shake' for the Big Muddy label. Subsequent albums appeared on Free Dirt and Continental Song City before the aforementioned 2013 release for Third Man. Among other notable appearance, he played the mandolin and sang backing vocals on Jack White's solo debut album 'Blunderbuss' in 2012.
Format:
UK English