Queen And Mercury Phoenix Trust Partner With Givergy For Charity Auction
In celebration of Freddie Mercury's 74th birthday, fans can bid on unique items to raise funds in the worldwide fight against HIV/AIDS.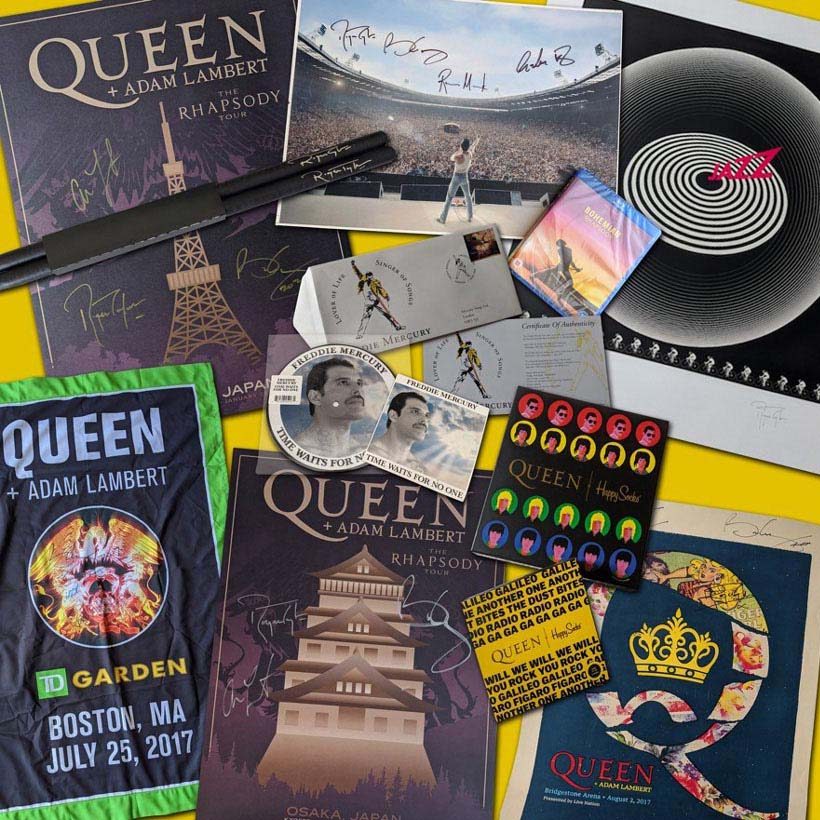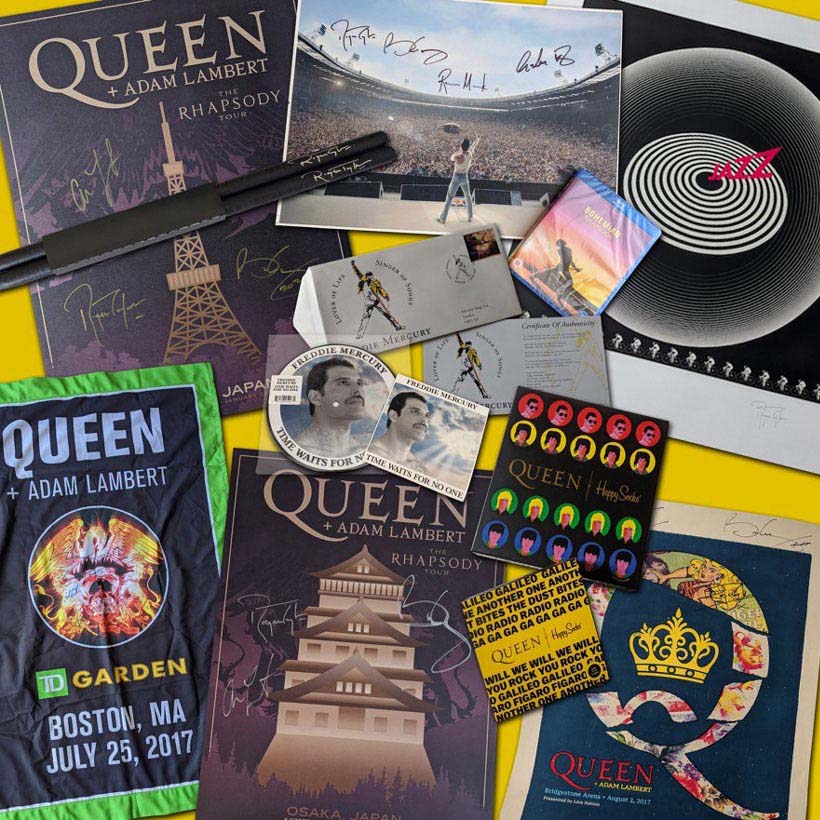 September 5, 2020 would have been Freddie Mercury's 74th Birthday, and to celebrate Queen's Brian May and Roger Taylor and the Mercury Phoenix Trust have partnered with charity auction site Givergy to offer fans the opportunity to bid on some truly unique items and help raise funds in Freddie's name in the worldwide fight against HIV/AIDS.
Claudia Walker, Head of The Mercury Phoenix Trust says "Thank you all, volunteers and donors, with COVID 19 still out there the fight is still on, big time."
Due to the Worldwide pandemic, the MPT has not been able to host its regular fundraising initiatives this year, most notably its biggest annual event, the Official Freddie Mercury Birthday Party in Montreux, which each year attracts thousands of fans from across the globe. The result of this, like all charities are facing at this time, is a drop in essential donations and fundraising, so the Givergy auction is a new and vital campaign for 2020 and The MPT.
Launched today, the auction page allows fans and collectors to help support the MPT for the next month by bidding on an array of Queen related items, plus the chance to buy a ticket for the Sweepstake prize that includes Roger Taylor's personally donated sweatshirt that he wore during the incredible Freddie Mercury Tribute Concert at Wembley Stadium in 1992 as well as personally selected items from Brian May's own archive, including jeans worn during rehearsals.
Roger Taylor said "I bought this top from Daniel James as I wanted something a bit smart, a bit regal and a bit posh in honour of dear Fred. It was only worn once for the tribute show"
Brian May commented: "We've managed to unearth some items relevant to the tribute concert in my personal archive – they are now all signed and ready for their new homes"
Further items include signed limited edition prints from the sold-out Queen + Adam Lambert 2020 Rhapsody Tour of Asia and Australasia, signed Roger Taylor drum sticks, rare copies of the currently out of print 2019 "Time Waits For No-One" singles by Freddie Mercury, a Queen Happy Socks Box Set, and a signed 2017 Queen + Adam Lambert Tour Flag.
Full Mercury Phoenix Trust Givergy Auction List:
Lot 1 – Signed Bohemian Rhapsody movie photograph and Blu-ray
Lot 2 – Queen – Happy Socks Bundle
Lot 3 – Freddie Mercury First Day Cover
Lot 4 – Freddie Mercury – Vinyl and CD Single
Lot 5 – Roger Taylor Signed Drumsticks
Lot 6 – Queen + Adam Lambert limited edition signed poster – Tokyo
Lot 7 – Queen + Adam Lambert limited edition signed poster – Nagoya
Lot 8 – Queen + Adam Lambert signed painted print
Lot 9 – Jazz album art print, signed by Brian May and Roger Taylor
Lot 10 – Queen + Adam Lambert signed flag – Boston
Lot 11 – Queen in 3-D book signed by Brian May
Grand Sweepstake Prize includes:
Personal items donated by Roger Taylor and Brian May offering the sweatshirt worn by Roger Taylor during the Freddie Mercury Tribute Concert in 1992, and signed jeans worn by Brian May during rehearsals for the Tribute Concert – plus Blu-ray of the Tribute Concert, Original Brochure, Programme and Piano Vocal Guitar Book, Red silk sash and Original T-shirt sold in support of the concert.
Listen to the best of Queen on Apple Music and Spotify.