Queen And Peloton Team Up For New Classes And Clothing Line
The classes begin on the Peloton app starting December 8.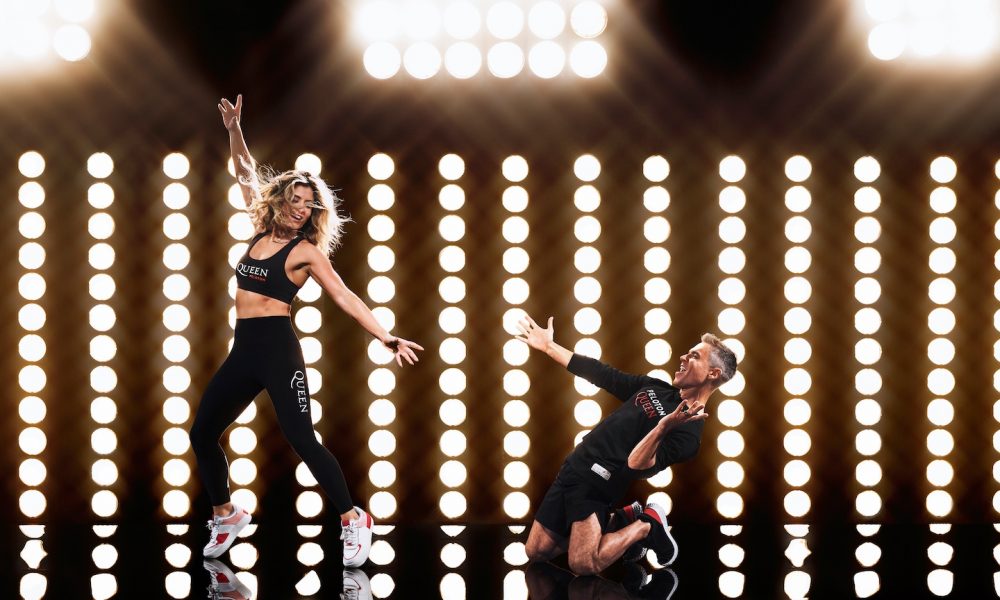 Queen has announced that they have shared their biggest hits with Peloton. The Queen Artist Series starts Wednesday, December 8. Plus, to celebrate, there is a brand new Queen x Peloton clothing line.
In tribute to the band, Peloton is refreshing its original Queen Artist Series, offering its community of over 6.2 million and beyond more Queen classes across more disciplines than ever before. In the spirit of fandom and in homage to the band's international notoriety, Peloton will celebrate Queen's iconic music in six new classes across the world in the US, Canada, UK, Germany and Australia, a truly global event reminiscent of the band's iconic stadium performances.
Each Peloton x Queen curated playlist will express the band's sound in a way that is unique to the in-class experience and the Instructors, Queen megafans in their own right. The Peloton x Queen lineup includes high-energy, beat bumping Cycling, Tread, and Strength classes along with a lower-impact Yoga class.
All Peloton x Queen classes can be accessed on the Peloton App which new Members can try for a free 30-day app trial period, no equipment necessary. Artist Series classes begin on December 8 and will include:
WEDNESDAY DECEMBER 8
LIVE 30 Minute Cycling Class with Kendall Toole at 8:00pm EST
5 Minute Warm Up Ride & 10 min Cool Down Ride with Sam Yo at 7:00pm EST (On Demand) LIVE 30 Minute Yoga Flow with Ross Rayburn at 6:00pm EST
THURSDAY DECEMBER 9
LIVE 20 Minute Full Body Strength with Ben Alldis at 8:30am GMT/3:30am EST LIVE 30 Minute Tread Class with Jermaine Johnson at 6:30pm GMT/1:30pm EST
FRIDAY DECEMBER 10
LIVE 30 Minute Cycling Class with Erik Jäger at 5:30pm GMT/12:30pm EST (in German)
*class schedule subject to change
Designed in partnership with Bravado/UMG, Queen's merchandise and brand management company, the Queen-influenced pieces feature unique design touches including a special Peloton x Queen concert ticket inspired tag and subtle slash details. The inclusive collection includes four women's styles (XS-3X), two unisex styles (XS-XXL) and features Peloton Apparel's signature Cadent fabric.