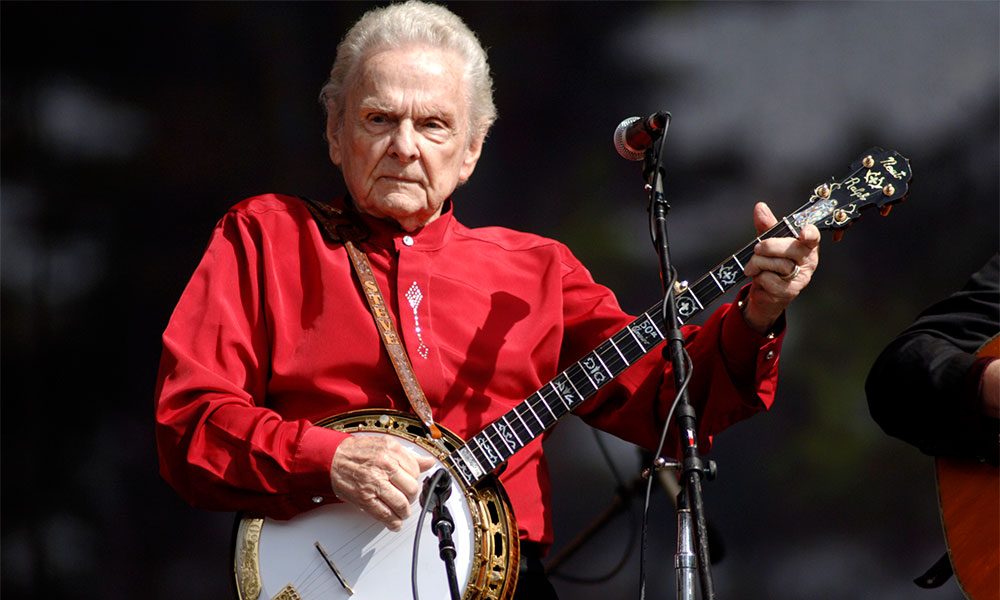 Ralph Stanley, one of the greatest pioneers and champions of bluegrass music, passed away on Thursday (23) at the age of 89. He had been suffering from skin cancer. "Our hearts are saddened by the news of the passing of Opry member Dr. Ralph Stanley," wrote the Grand Ole Opry on its Facebook page. "His music will live on forever."
A universally-admired trailblazer of American roots music, Stanley had remained active until his recent illness, in a career that spanned some 70 years. "God has had his hand on my career for the past 68 years," he said last year. "It's up to him when I will quit. I have no plans of slowing down. I love my fans, and I love performing." In 2014, he released the album Side By Side with his son Ralph Stanley II, with whom he often played live.
Born on 25 February 1927, and raised in McClure, in southwest Virginia, Stanley formed the Stanley Brothers and the Clinch Mountain Boys in 1946 with his brother Carter. Encouraged by their parents and influenced by the work of Bill Monroe, their initial success came from appearances on local local radio stations. The group brought Appalachian music to a new generation with such songs as 'The Lonesome River' and 'White Dove,' paving the way for the folk revival of the 1960s.
In 1951, the Stanley Brothers revived the pre-World War I song 'Man Of Constant Sorrow,' which went on to be covered in the 1960s by Bob Dylan and many others. It then became known and loved by another new generation when covered in the smash-hit film O Brother, Where Art Thou! That new version was sung by Dan Tyminski from the group Union Station, who with their frontwoman Alison Krauss, had carried forward Stanley's bluegrass torch. With his striking rendition of 'O Death,' Stanley himself was a key part of the film's multi-million-selling soundtrack. The track won a Grammy Award for Best Country Vocal Performance.
The brothers took their music onto the national stage at the Newport Folk Festival in both 1959 and 1964, and after Carter Stanley died in 1966, Ralph was urged by his peers and admirers to continue. He reformed the Clinch Mountain Boys and adopted the accappella style of his gospel raising, later becoming a mentor for such emerging young traditionalists as Keith Whitley and Ricky Skaggs. From the death in early 2015 of Little Jimmy Dickens until his own death, Stanley was the oldest living member of the Grand Ole Opry.
"I still like singing more than picking," he told Country Music magazine in 1998. "There are plenty of good musicians, but singers are scarce. That high, lonesome sound we do goes back to that old Baptist style. I was raised in those old Baptist churches where they didn't allow any instruments. We learned to sing without any backing. In 1970, I became the first person to sing bluegrass a cappella. Now they're all doing it."
Format:
UK English