Rammstein's New Self-Titled Album Debuts At No. 1 In 14 Countries
'Rammstein' also entered the Billboard 200 at No. 9, rewarding the band with their first North American Top 10 album.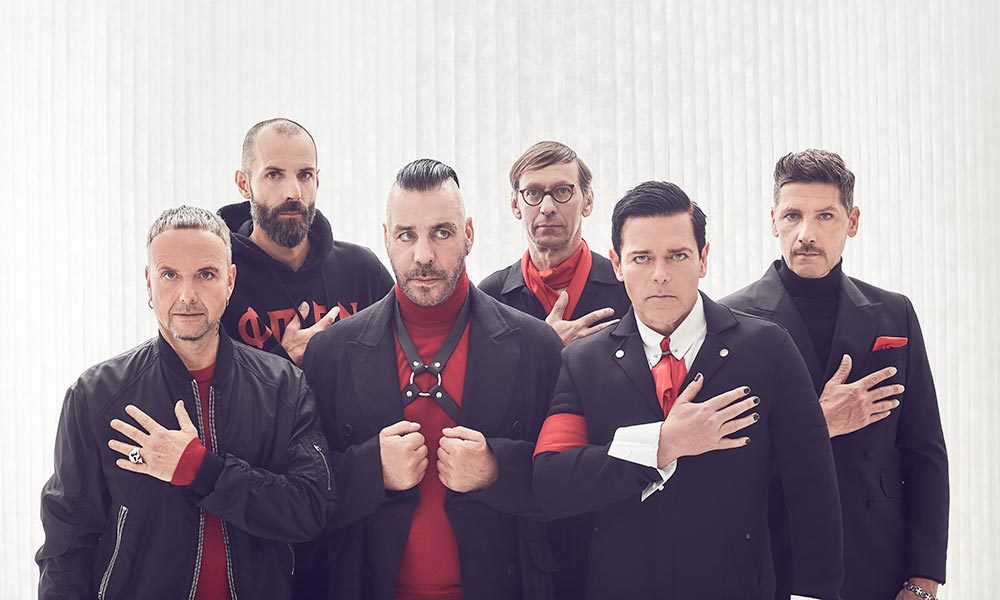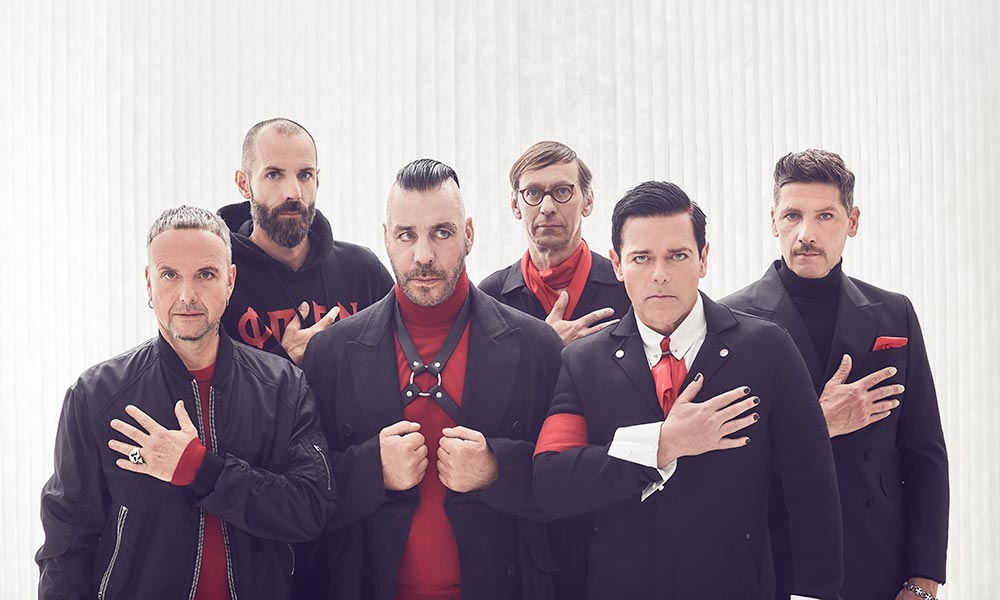 Rammstein are celebrating after their new self-titled studio album debuted at No.1 in 14 countries.
The long-awaited follow-up to 2009's Liebe ist für alle da has been a huge success and hit the top spot in Germany, Belgium, Denmark, France, the Netherlands, Norway, Finland, Estonia, Portugal, Poland, Russia, Switzerland, Austria and Canada. It also made an impact in the top five in other counties, while it smashed into the Billboard charts at no. 9 – cracking the top 10 in the US for the very first time.
President and CEO of Universal Music Central Europe and Deutsche Grammophon Frank Briegmann told Billboard: "With their untitled new album, Rammstein is going straight to No. 1 in 14 countries so far – very likely that more countries will follow.
"In Sweden, Italy, Spain, Australia, Czech Republic, Latvia, Lithuania, and the UK, the album made it into the top five. A special achievement is the album's entry at No. 9 of the Billboard charts, making it the band's first top 10 album in the US."
Billboard report that the record shifted 270,000 units in the band's homeland of Germany, while the singles 'Deutschland' and 'Radio' have been streamed more than 150 million times since they launched.
Earlier this week, Rammstein released a new video for their latest single 'Ausländer' to mark the start of their European tour, which will continue on 1 June in Barcelona.
Rammstein - Ausländer (Official Video)
Metal Hammer recently broke down each track from Rammstein and described 'Ausländer' (German for "foreigners") as "a delirium-inducing club banger that wouldn't feel out of place as a slightly left-field entry at the Eurovision Song Contest."
They said: "The video – this will be a single, surely? – will be nuts, and it's going to be an absolute monster live. With all those overtly cheesy keyboard stabs, you can hear echoes of fellow Neue Deutsche Härte travellers Oomph! in the music."
Rammstein was produced by Olsen Involtini with Rammstein and was mixed at a Santa Monica, California studio with Rich Costey, an American producer who has previously worked with Muse, Rage Against The Machine and Franz Ferdinand, among others.
Explore Our Rammstein Artist Page.
Format:
UK English