Rammstein Share Tracklist For Forthcoming Self-Titled Album
The much-anticipated new release is their first album since 2009's 'Liebe Ist Für Alle Da.'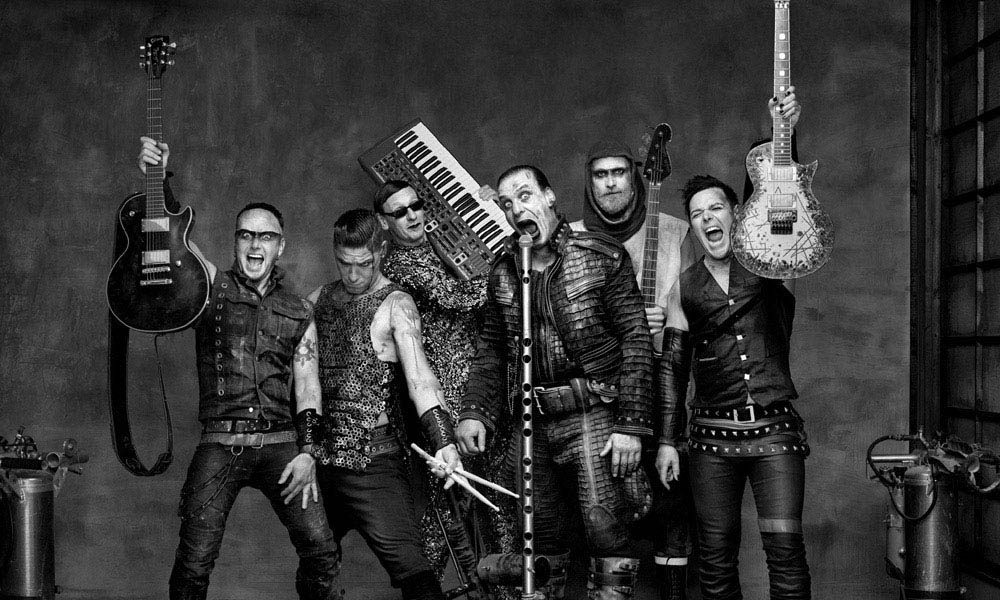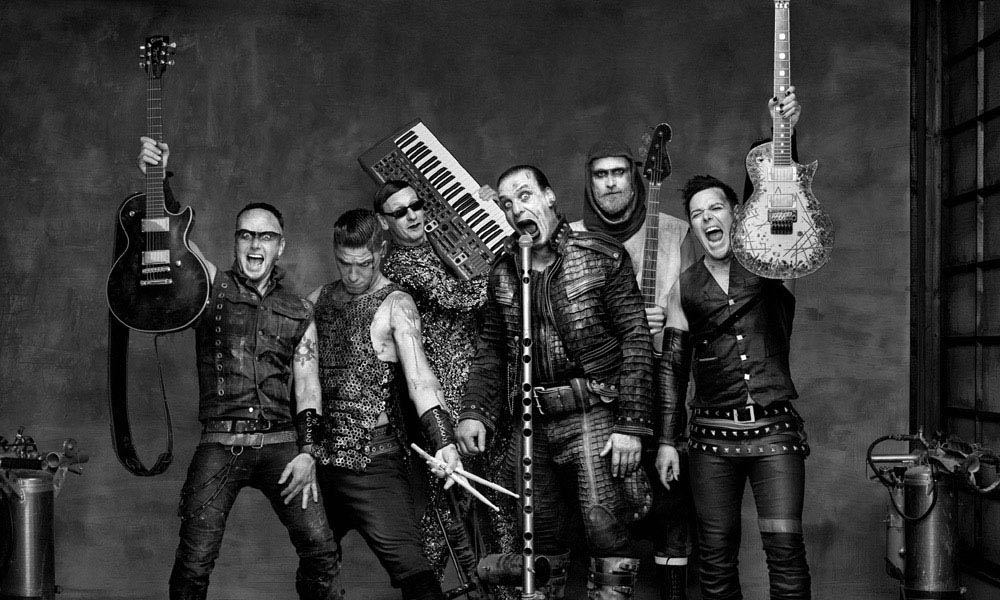 Rammstein have released the tracklist for their new, self-titled album release. The news arrives after the band shared several new song snippets from their new album which is due to be released in May.  You can check out two of the tracks, 'Radio' and Zeig Dich' below.
The German industrial metal act have teased five new songs in total, 'Radio', 'Zeig Dich', 'Ausländer', 'Sex', and 'Puppe.' They come after the release of last month's single, 'Deutschland'.
Due to arrive on 17 May via Spinefarm, Rammstein will be produced by Olsen Involtini and the band themselves. The much-anticipated new release is their first album since 2009's Liebe Ist Für Alle Da.
In a recent interview with Guitar World, guitarists Richard Kruspe and Paul Landers explained how the German metal icons are taking a total different approach on their new, self-titled album.
"It's not too sterile, not too clean," Lander said. "It has a lot of life and energy in it, but it's not all angry. The music is more than that. It's different for Rammstein. You might even say it's fun to listen to."
He added: "Everyone with a computer can make music at home. You can program stuff and get nice-sounding drum programs and the sound is very good off the sound cards you have at home.
"That's fine, but our goal was to have something that could never be done at home, where you really hear the humans behind the instruments. To see your drummer play when you work on songs and see there are real people involved in your band I think is good for us."
The tracklist for Rammstein is as follows:
'Deutschland'
'Radio'
'Zeig Dich'
'Ausländer'
'Sex'
'Puppe'
'Was Ich Liebe'
'Diamant'
'Weit Weg'
'Tattoo'
'Hallomann'
Rammstein are on tour throughout 2019. The German icons will play their only UK gig at Stadium MK in Milton Keynes on July 6. Their full itinerary is as follows:
May 27 Gelsenkirchen, Veltins-Arena
May 28 Gelsenkirchen, Veltins-Arena
June 01 Barcelona, RCDE Stadion
June 05 Bern, Stade de Suisse
June 08 Munich, Olympiastadion
June 12 Dresden, Rudolf-Harbig-Stadion
June 13 Dresden, Rudolf-Harbig-Stadion
June 16 Rostock, Ostseestadion
June 19 Copenhagen, Telia Parken
June 22 Berlin, Olympiastadion
June 25 Rotterdam, Feyenoord Stadion
June 28 Paris, Paris La Defense Arena
July 02 Hanover, HDI Arena
July 06 Milton Keynes, Stadium MK
July 10 Brussels, Stade Roi Baudoin
July 13 Frankfurt-am-Main, Commerzbank-Arena
July 16 Prague, Eden Aréna
July 17 Prague, Eden Aréna
July 20 Luxembourg, Roeser Festival Grounds
July 24 Chorzow, Slaski Stadium
July 29 Moscow, VTB (Dynamo)
August 02 St. Petersburg, Zenith
August 06 Riga, Lucavsala Park
August 10 Tampere, Ratina Stadion
August 14 Stockholm, Stockholm Stadion
August 18 Oslo, Ulleval Stadium
August 22 Vienna, Ernst-Happel-Stadion.
Explore Our Rammstein Artist Page.
Format:
UK English