Reba McEntire Announces New CD/DVD 'My Chains Are Gone'
The release features recordings of the beloved star singing some of her favourite hymns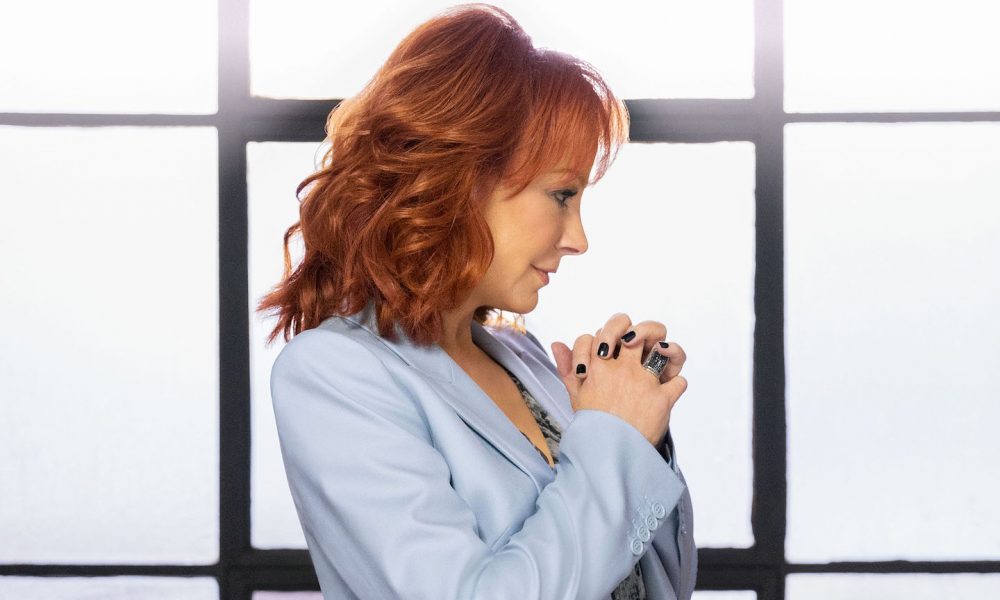 Reba McEntire has announced the release of a new CD/DVD pairing, titled My Chains Are Gone.
The CD portion of the release will feature recordings of the beloved star singing some of her favorite hymns, alongside guest performances. Lauren Daigle, Kelly Clarkson, Trisha Yearwood, and The Isaacs have been confirmed to feature on the album.
The DVD, meanwhile, gives fans a long-requested recording of McEntire's first-ever solo headline show, which took place at Nashville's Ryman Auditorium in 2017. As well as footage of the performance, the disc will include newly captured performances from sessions at Nashville's Clementine in 2021.
Hosted by gospel music legend Bill Gaither, this DVD finds Reba lending her unmistakable voice to classic hymns and newly written songs of hope. My Chains Are Gone will be released on March 15.
As well as the upcoming release of the DVD, fans will also be able to tune into a special broadcast premiere of the performance on UPtv on March 25 at 8pm ET. An encore screening will be aired at 2am ET on April 4.
On March 1, McEntire will appear on a special talkshoplive episode, where she will share stories behind this album as well as a special sneak peek at one of the performances from the DVD. Fans can RSVP for the event and order a limited number of autographed copies of the CD here.
Last year, the star released a three-part box set, REVIVED REMIXED REVISITED, which included some of her biggest hits as they've evolved in her live show. The REMIXED part put a whole new spin on some of her most beloved tracks while on REVISITED, Reba worked with Grammy Award-winning producer Dave Cobb to strip things back.
In December, McEntire appeared on Good Morning America to perform a spirited version of "I Needed Christmas." The track is a holiday song from McEntire's Lifetime movie, Reba McEntire's Christmas in Tune, released in November. The film follows McEntire and John Schneider, a former couple who reunite for a Christmas Eve concert.
My Chains Are Gone: Hymns & Gospel Favorites DVD tracklist:
1. Jesus Loves Me
2. I Got The Lord On My Side
3. Back To God
4. I'll Fly Away
5. Softly And Tenderly (Featuring Kelly Clarkson and Trisha Yearwood)
6. God And My Girlfriends
7. Just Like Them Horses
8. The Greatest Man I Never Knew
9. How Great Thou Art
10. Because He Lives
11. In The Garden/Wonderful Peace (Featuring The Isaacs)
12. It Is Well With My Soul (Featuring The Isaacs)
13. The Lord's Prayer
14. Swing Low, Sweet Chariot
My Chains Are Gone: Hymns And Gospel Favorites CD tracklist:
1. Jesus Loves Me
2. Oh, How I Love Jesus
3. When The Roll Is Called Up Yonder
4. Amazing Grace / My Chains Are Gone
5. I'll Fly Away
6. Because He Lives
7. In The Garden / Wonderful Peace (Featuring The Isaacs)
8. How Great Thou Art
9. Softly & Tenderly (Featuring Kelly Clarkson & Trisha Yearwood)
10. I'd Rather Have Jesus
11. The Lord's Prayer
12. Back To God (Acoustic Version) (Featuring Lauren Daigle)