Record Store Day Announces New Schedule Of Releases
Exclusive titles from Billie Eilish, Robyn, Bob Marley And John Lennon will roll out across three dates, allowing for social distancing.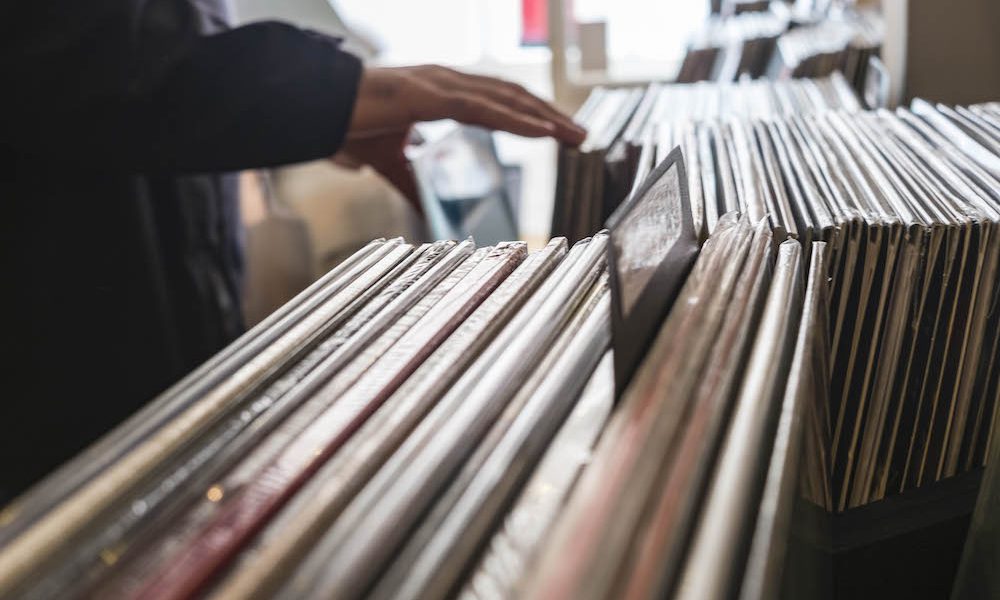 In April, in light of the COVID-19 pandemic, it was announced that Record Store Day 2020 would be splitting its annual event into three separate 'Drop' dates, allowing shoppers to socially distance, while still supporting independent music retailers. Today, a new schedule of exclusive titles were announced for each RSD Drop date – 29 August, 26 September and 24 October. Highlights include releases from Billie Eilish, The Cure, Bob Marley, John Lennon, Sam Smith and Johnny Cash, among many others.
In August, collectors can look forward to an exciting array of titles. Limited-edition picture discs will include The Cure's Seventeen Seconds (1980) and Bloodflowers (2000), A 12" of Sam Smith's 'I Feel Love' single and Meatloaf's Bat Out Of Hell II: Back Into Hell (1993). Robyn's 2005 self-titled LP will make its debut on vinyl, and Elton John's self-titled 1970 LP will be reissued in a transparent purple variant. Billie Eilish's Live At Third Man Records will be available on blue vinyl with an accompanying poster. Double-LP Odds and Sods–a collection of outtakes and rarities from The Who, will come pressed on yellow and red vinyl. A special half-speed master of Paul McCartney's 1970 solo debut, McCartney, will round out the selection.
There will also be a variety of 7"and 12" exclusives, including a 2020 remix of John Lennon's 'Instant Karma!', Bob Marley's 'Redemption Song' and a double A-side from Denzel Curry, featuring two covers of alt.rock classics: Rage Against The Machine's 'Bulls On Parade' and Bad Brains' 'I Against I'. A 40th-anniversary of U2's '11 O'Clock Tick Tock', meanwhile, will include the original 7" B-side 'Touch'; plus two previously-unreleased live recordings–'Touch' and 'Twilight'–from the band's memorable show at the Marquee in London in September 1980.
The second drop will feature vinyl pressings of Ellie Goulding's best-selling debut, Lights (2010), a collectable picture disc of the Mortal Kombat Original Motion Picture Soundtrack, Roger Waters' The Wall (Live In Berlin), and Margo Price's Perfectly Imperfect at The Ryman. Other highlights include a 12" of The Black Crows' 'Jealous Again', and the Hackers Original Motion Picture Soundtrack, featuring previously-unreleased material, including 'Grand Central Station' from Guy Pratt and David Gilmour and the 'Hackers Suite', performed by composer Simon Boswell.
The final drop in October will feature the collection Double Whammy! A 1960s Garage Rock Rave-Up, which offers a power-packed lineup of hits and rarities from the era's influential underground music scene, and includes acts like the Music Machine, the Vagrants and The Count Five. Other highlights include a reissue of Johnny Cash's Classic Cash: Early Mixes, Frank Zappa's 1988 live collection, You Can't Do That On Stage Anymore, and the complete show from Def Leppard's Hall of Fame inauguration, featuring guest appearances by Brian May and Ian Hunter. A 50th-anniversary edition of Booker T. & The M.G.'s McLemore Avenue–the Stax house band's instrumental ode to The Beatles' Abbey Road –will also be reissued on marbled translucent turquoise and black vinyl. St. Vincent's remix of Beck's 'Uneventful Days' will be released as a 7", as will Eminem's 'My Name Is' / 'Bad Guys Always Die'.
For a full list of titles and participating record stores, visit Record Store Day's official website.
Format:
UK English