Billie Eilish And Charlie Parker Headline Slate Of Record Store Day Releases
Record Store Day's 2021 Black Friday event takes place on November 26.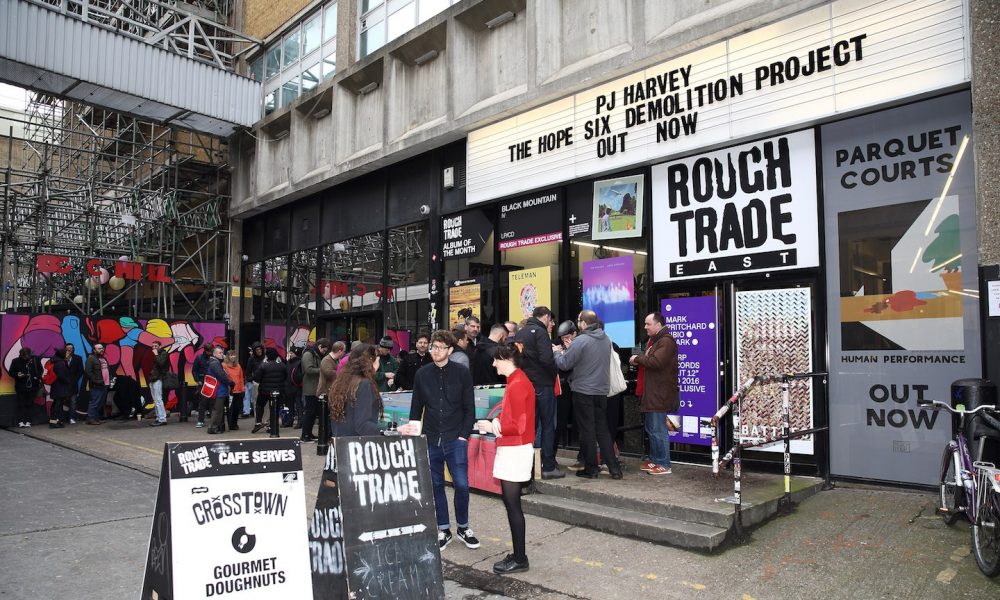 Record Store Day has announced the official lineup of 150 exclusive titles set to be released on November 26 for Black Friday.
The roster of mostly vinyl releases includes limited-edition albums, EPs, or singles by artists such as Billie Eilish, Jason Isbell, Aerosmith, Trippie Redd, U2, John Legend, Jimi Hendrix, Lana Del Rey, Fleetwood Mac, Charlie Parker, Miles Davis, Mobb Deep, Leonard Cohen, Tank and the Bangas, Motorhead, Bill Evans and Blackberry Smoke.
Record Store Day organizers are cautioning this year that it's possible a few of the titles being announced today could fall out, due to severe backlogs at vinyl manufacturing plants. A few releases planned for Black Friday are also being held back from this lineup so the artists can announce them themselves.
Releases from Craft Recordings include a brand-new Sam Cooke compilation, The First Mile of the Way, which highlights the singer's formative years—including his gospel recordings with the Soul Stirrers and his early forays into pop music.
Craft is also offering several special vinyl reissues, including a 10th-anniversary pressing of Evanescence's best-selling self-titled album; the first wide vinyl release of the Wrens' acclaimed sophomore album, Secaucus; and a 180-gram vinyl edition of the Staple Singers' Christmas record, The Twenty-Fifth Day of December.
Other releases of note include:
Billie Eilish, "No Time to Die" (15,000 copies)
Her 7-inch single includes two previously unreleased versions of her James Bond theme — one being a demo version, and other other live from the Brit Awards. Although it's just a single, the inside sleeve includes photos, a lyric sheet and even sheet music.
Aerosmith, "1971: The Road Starts here" (10,000 copies on vinyl, 2,000 on cassette)
They were just dreamers when the Boston band gathered in a rehearsal room in 1971 and Joe Perry's tape record was turned on. This seven-track release includes raw early versions of familiar songs Aerosmith recorded two years before their Columbia deal, including "Dream On" and "Mama Kin" in their roughest form.
Charlie Parker, "Bird in L.A." (2,500 copies on vinyl, 5,000 on CD)
A total of 29 previously unreleased recordings from the jazz great's sojourns to California in 1948-52, from club dates to a TV appearance with Dizzy Gillespie to a Shrine "Jazz at the Philharmonic show, are included on a new collection available as a 4-LP or 2-CD set.
For a full list of participating Record Store Day retailers, visit recordstoreday.com.