Record Store Day Announces New Details Ahead Of First 'Drop Date'
Exclusive 2020 RSD titles will roll-out in three 'drop dates,' beginning Saturday, August 29.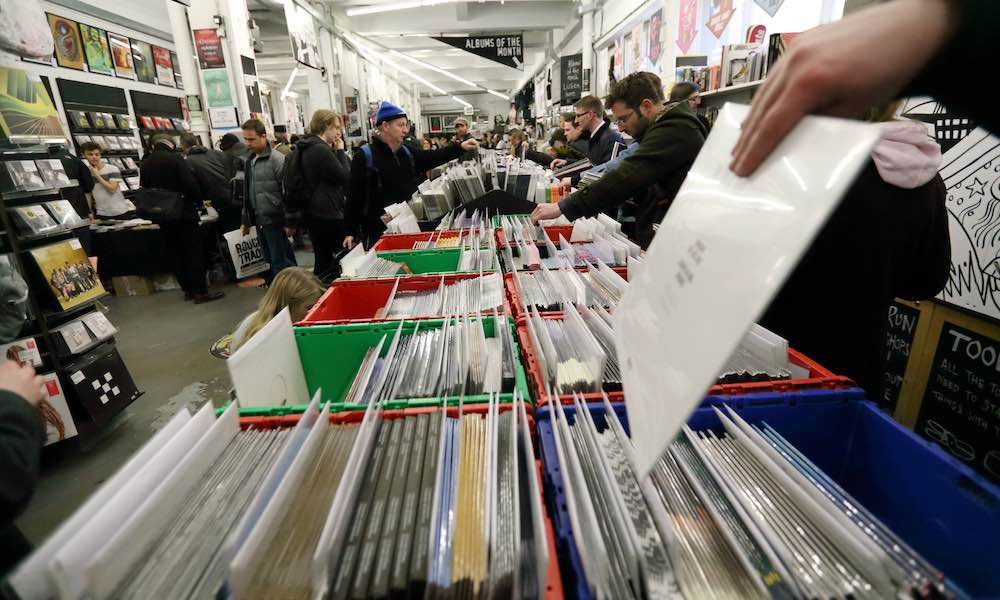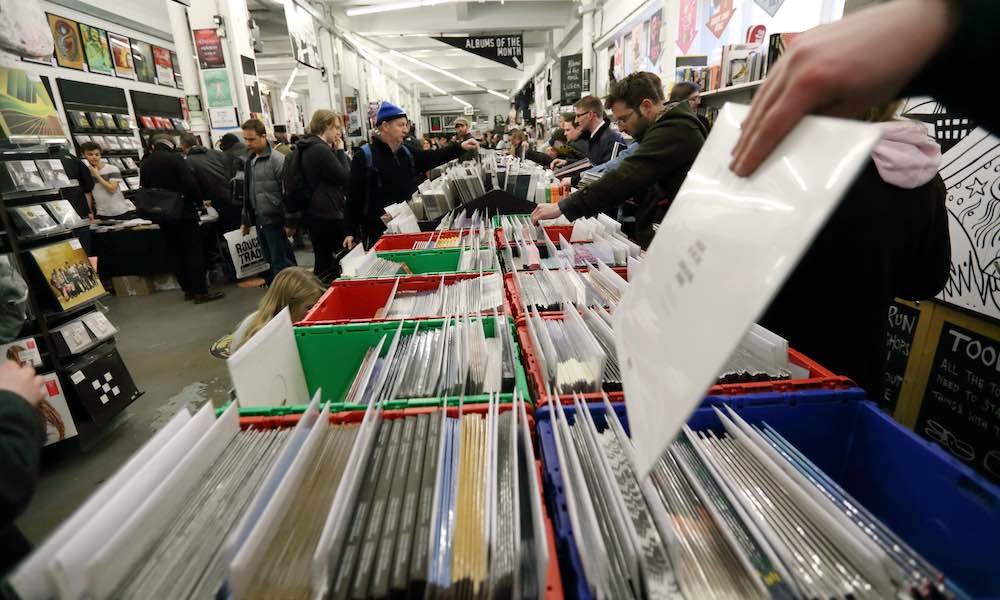 Weeks ahead of Record Store Day's anticipated first "drop date" of August 29, organizers are making shoppers' safety a top priority. To this end, they have shared new details that will help music fans on both sides of the Atlantic get their hands on exclusive titles while practicing social distancing.
Earlier this year, Record Store Day postponed their original April 18 date in light of the coronavirus pandemic. In June, organizers announced three separate "drop dates" – on August 29, September 26, and October 24. The spread-out release dates would allow for shoppers to maintain a safe distance from others, while still supporting independent retailers at a crucial time.
Most recently, Record Store Day created a grid of participating stores, offering details about curbside pick-up and online shopping options (including local delivery), as well as information as to whether stores will be open to foot traffic. Additionally, to avoid large crowds, some stores will be available by-appointment-only, while others will maintain limited hours.
This year, at many stores, shoppers can also order Record Store Day exclusives online or over the phone, beginning at 6:00 pm local time on the evening of each drop date.
Music fans can look forward to an exciting array of exclusive releases on August 29th, including limited-edition pictures discs from The Cure (Seventeen Seconds and Bloodflowers), Sam Smith ("I Feel Love" single), and Meatloaf's Bat Out Of Hell II: Back Into Hell.
Robyn's best-selling 2005 self-titled LP will make its debut on vinyl, while a special half-speed master of Paul McCartney's 1970 solo debut, McCartney, will be a hot commodity for audiophiles.
There will also be a variety of 7" and 12" exclusives, including a 2020 remix of John Lennon's "Instant Karma!," Bob Marley's "Redemption Song," and a double A-side from Denzel Curry, featuring two covers of alt.rock classics: Rage Against The Machine's "Bulls On Parade" and Bad Brains' "I Against I."
A 40th-anniversary of U2's "11 O'Clock Tick Tock," meanwhile, will include the original 7" B-side "Touch," plus two previously-unreleased live recordings of "Touch" and "Twilight" – both from the legendary band's memorable 1980 show at the Marquee in London.
For a full list of titles and participating retailers, visit Record Store Day's official website.