Famed Rhythm & Blues Star, Writer, Businessman Lloyd Price Dies At 88
Price was a hugely significant figure on the R&B scene in the days leading into the new rock'n'roll craze, with four No.1s in the 1950s.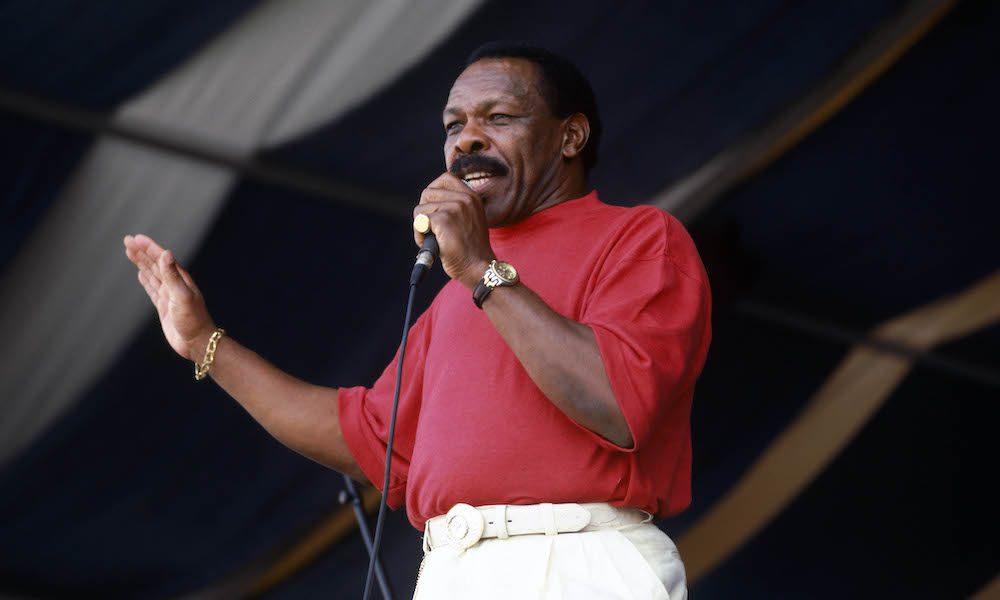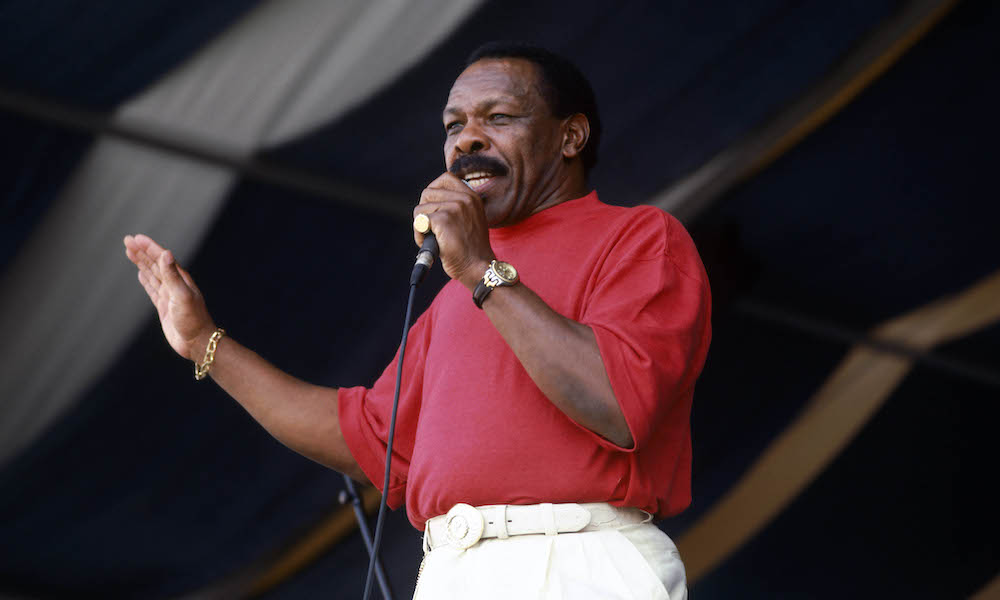 Lloyd Price, one of the last surviving stars of the New Orleans crossover R&B scene of the early 1950s onwards and a Rock and Roll Hall of Fame inductee, died on Thursday (6) at the age of 88.
The news was announced by Rickey Poppell, owner of Maxwell Entertainment, on Facebook. He wrote: "My friend and Lloyd Price's manager, Tom Trapani, just called to let me know that our friend, Lloyd, passed away last night.
"Those of us close to Lloyd have been keeping his declining health issues to ourselves for the past five years, while Tom kept me up to date along the way. Lloyd was one of the sweetest, caring and kindest man I've ever known, I'll miss him. My prayers go out to his lovely wife, Jackie."
Price was a hugely significant figure on the R&B scene in the days leading into the new rock'n'roll craze, and had four No.1s in that genre in the 1950s. The original of his own composition "Lawdy Miss Clawdy," with piano by fellow Crescent City original Fats Domino, was No.1 for no fewer than seven weeks. He returned there in 1958 with "Stagger Lee," an adaptation of an old folk song, which was No.1 both soul and pop, and twice in 1959, with another trademark, "Personality," and "I'm Gonna Get Married."
The singer, writer and pianist was born in Kenner, Missouri on March 9, 1933. From a musical family and the son of a guitarist turned minister, he sang in his church choir at a young age, learned trumpet and formed the group the Blue Boys in his teens.
Price's first success was with the seminal Specialty label, and his style on his early hits, also including "Oooh-Oooh-Oooh," "Restless Heart," "Ain't It A Shame," and "Tell Me Pretty Baby," were admired by audiences across the racial divide.
"I revolutionized the South," Price told writer Andy Schwartz. "Before 'Lawdy Miss Clawdy,' white kids were not really interested in this music. People like Charles Brown and Fats Domino really only sold to the black community. But ten months after I was in business, they were putting up ropes to divide the white and black spectators. But by 10 o'clock at night, they'd all be together on that dance floor."
After a three-year career hiatus when Price was drafted into the US Army in 1953, he formed his own record label, KRC, and licensed "Just Because" to ABC-Paramount, with whom it became another Top 3 R&B winner in 1957. He then signed with the label and enjoyed a richly successful second era of his career into the early 1960s.
Ever the entrepreneur, Price had further recognition on his own Double-L and Turntable labels, most notably on the former with a reading of Errol Garner's "Misty." Turntable Records was named after the nightclub he owned. His last chart appearance came with "What Did You Do With My Love" in 1976. That was released on another of his labels, LPG, formed with his friend, boxing impresario Don King.
He resided in Nigeria for a decade, and promoted the 1974 music festival in Kinshasa, Zaire that featured James Brown, the Spinners, Bill Withers, and B.B. King and preceded the heavyweight championship bout between Muhammad Ali and George Foreman. In later years, his business interests expanded into housing, property and food, but he continued to perform and record, releasing the album This is Rock and Roll in 2017.
Always proud of his role in helping racial integration, he reminisced with Billboard in a 2013 interview to mark his 80th birthday: "Wherever I went, they couldn't keep them out, these [white] kids would come to see me, there were more spectators than those at the real dance. I didn't really know nothing, they were a bunch of kids to me, I was happy to see them in the dance hall.
"But when we got to Raleigh, North Carolina, I started getting the message about segregation. More white kids came to see me because of the colleges, it was a black dance, but you couldn't tell! The security man stopped the show because these kids were dancing together."