'Stagger Lee': The Strange Story Of A Folk Legend
This blues classic has gone by many names, but perhaps the best known version is Lloyd Price's 'Stagger Lee' that topped the US Hot 100 in February 1959.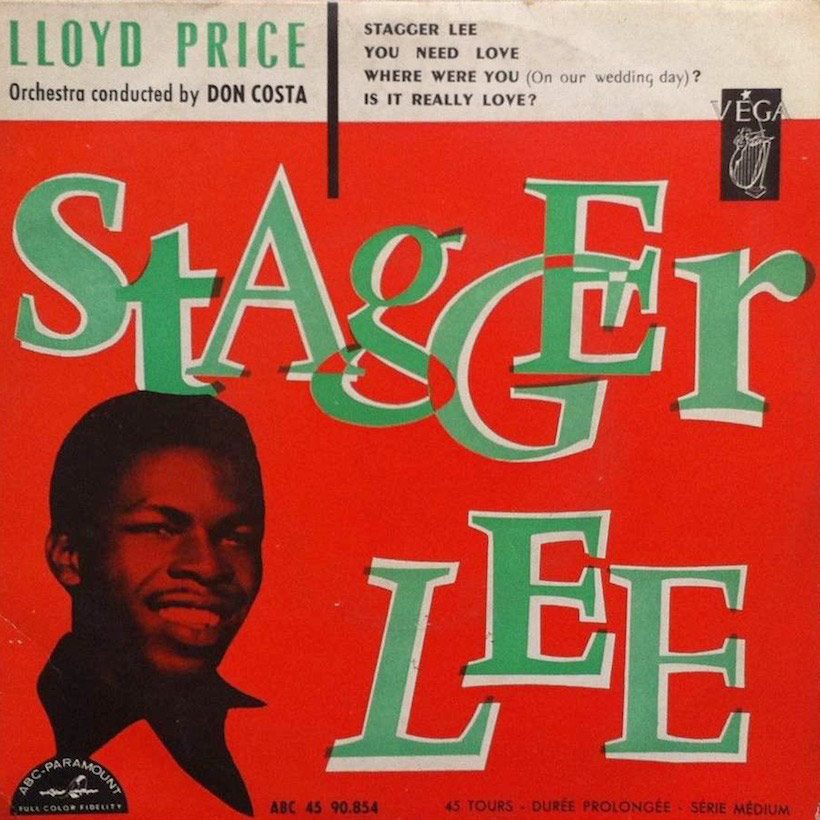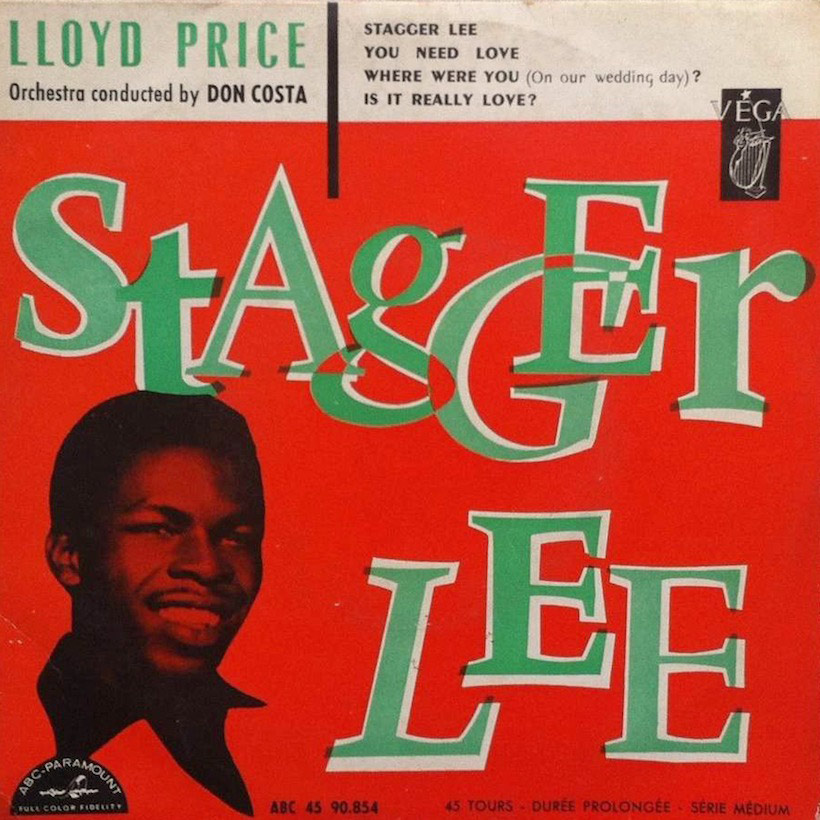 It was originally called Stack O'Lee Blues and over the years it has been called "Stackalee," "Stackolee," "Stack-A-Lee," "Stackerlee," "Stagger Lee," "Staggerlee," "Stag-O-lee," and "Stagolee." Perhaps the best-known version is the one by Lloyd Price that topped the US Hot 100 on February 9, 1959 – his was "Stagger Lee." Wilson Pickett had a US hit with it in 1967 and Tommy Roe in 1971.
The song was first published in 1911, and was first recorded in 1923 by Fred Waring's Pennsylvanians. In 1925 Ma Rainey recorded the second version of "Stack O'Lee Blues." It had actually been doing the rounds of the South, traveling up and down the Mississippi River, since the turn of the century.
The origins of the song date back to 1895 and a story in The St. Louis Globe-Democrat. "William Lyons, 25, a levee hand, was shot in the abdomen yesterday evening at 10 o'clock in the saloon of Bill Curtis, at Eleventh and Morgan Streets, by Lee Sheldon, a carriage driver. Lyons and Sheldon were friends and were talking together. Both parties, it seems, had been drinking and were feeling in exuberant spirits. The discussion drifted to politics, and an argument was started, the conclusion of which was that Lyons snatched Sheldon's hat from his head. The latter indignantly demanded its return. Lyons refused, and Sheldon withdrew his revolver and shot Lyons in the abdomen. When his victim fell to the floor, Sheldon took his hat from the hand of the wounded man and coolly walked away. He was subsequently arrested and locked up at the Chestnut Street Station. Lyons was taken to the Dispensary, where his wounds were pronounced serious. Lee Sheldon is also known as 'Stag' Lee."
Billy Lyons later died from his wounds. Lee Sheldon's first trial ended in a hung jury; at the second, he was convicted and served time; he died in 1912.
There are well over 60 known recorded versions, and countless others that were never recorded. Mississippi John Hurt's 1928 recording is considered the definitive version by blues scholars. Other versions have included Furry Lewis (1927), Long Clive Reed (1927), Frank Hutchison (1927), Woody Guthrie (1956), Lonnie Donegan (1956), Taj Mahal (1969), and Bob Dylan (1993). Cab Calloway and His Orchestra recorded a song entitled "Stack O Lee Blues," but that one has nothing lyrically to do with the original.
More modern versions have been done by Prince Buster & The Trojans. (They recorded a ska/reggae version in 1990.) Nick Cave and the Bad Seeds did a version of the song on their 1996 album Murder Ballads, while The Black Keys recorded a song entitled "Stack Shot Billy" on their 2004 album Rubber Factory.
Follow our Blues For Beginners to hear more influential blues classics.