Roots Of The Blues: Otis Rush's Thrilling 'I Can't Quit You Baby'
Penned by Willie Dixon, Otis Rush's song has inspired rip-roaring versions from both Led Zeppelin and The Rolling Stones.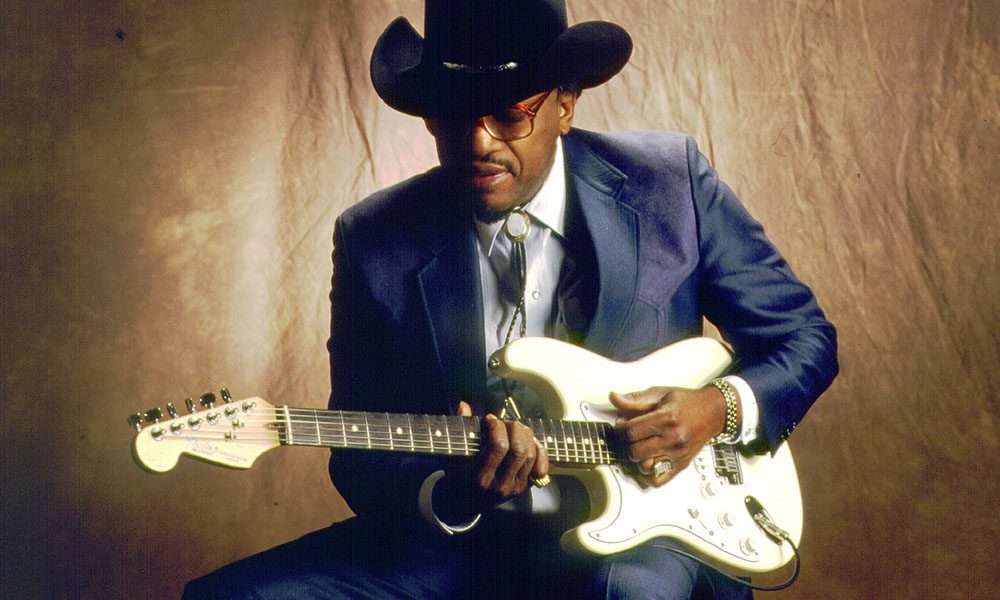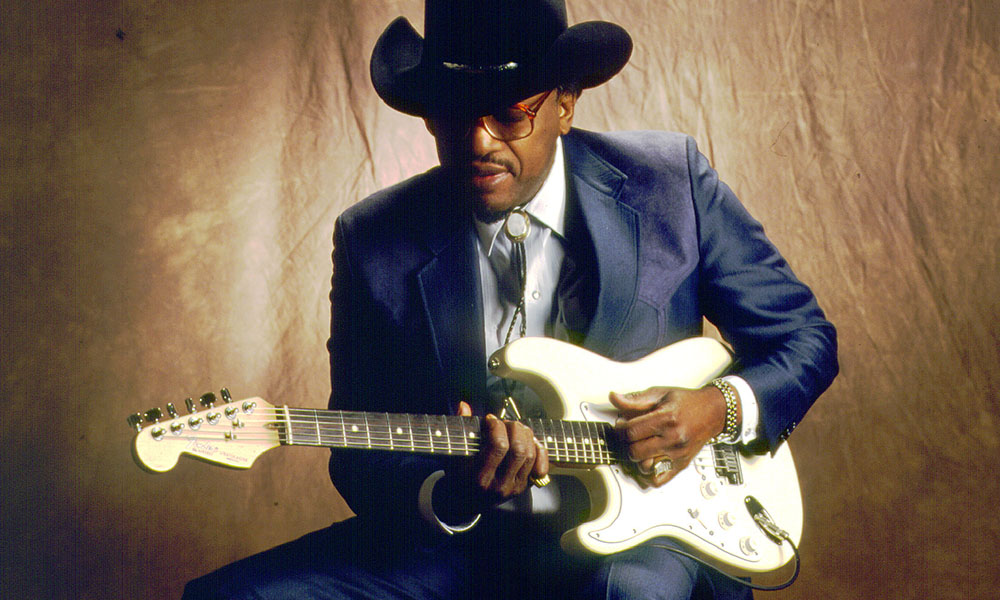 The story of Otis Rush's "I Can't Quit You Baby" is inextricable from Willie Dixon, one of the most significant songwriters in blues history. Dixon wrote classics such as "Little Red Rooster," "Hoochie Coochie Man," "I Ain't Superstitious" and "Spoonful" (for stars including Little Walter, Chuck Berry and Muddy Waters), and helped transform the career of Rush with this defining song.
In 1948, while still a teenager, Rush had made the trek from Mississippi to The Windy City to make his mark as a guitarist and singer. Several years later, he was playing at the celebrated 708 Club in the Bronzeville neighborhood of Chicago when he met Dixon, a former heavyweight boxer turned renowned songwriter and musician.
Dixon was then working for Cobra Records – after falling out with Chess – and Rush recalled, "Willie sort of helped me get started with Cobra Records. Before I made the first record I didn't know Willie too well. Him and the owner Eli Toscano came by and asked, did I want to record? I said, 'Yes!' Imagine me, hearing myself, playing back a record on me! It was really exciting, the first record."
Listen to the evolution of "I Can't Quit You Baby' on Spotify.
Rush had told Dixon he was having troubles in a relationship, and the 40-year-old songwriter and bassist used this unhappiness to draw out an impassioned performance by Rush with the powerful and wry lyrics he had written:
Well, I can't quit you baby
But I got to put you down a little while
Well, I can't quit you baby
But I got to put you down a little while
Well, you done made me mess up my happy home
Rush, a key figure in the formation of the so-called "West side" guitar style, has an instantly recognizable sound. His potent playing and emotional vocal delivery on his debut record were helped by the driving rhythm of Big Walter Horton on harmonica, Red Holloway on tenor saxophone, Al Duncan on drums, Lafayette Leake on piano and Wayne Bennett on second guitar. Composer Dixon played bass guitar. This version, recorded on 8 July 1956, was inducted into the Blues Foundation Hall Of Fame in 1994. It reached No.6 on the Billboard charts.
B.B. King & Buddy Guy - I Can't Quit You Baby
Clarence Edwards, in 1964, was the first to record a cover version of the song, and blues legend John Lee Hooker also followed the original arrangement with his 1967 version for Chess (a recording which remained in the vaults until 1991). Hooker even went so far as to use the original pianist, Lafayette Leake, on his cover.
Rush himself revisited "I Can't Quit You Baby" several times over the years, though the most important reprisal was the one he recorded in 1966 on a compilation album for Vanguard called Chicago: The Blues Today, Vol.2. The arrangements were different from a decade earlier and included some staccato guitar fills. In fact, most modern cover versions are based on Rush's longer 1966 rendition.
Rush influenced the playing of Stevie Ray Vaughan and Jimmy Page, and it is no coincidence that Page put his unique stamp on perhaps the most celebrated cover version of the song, which appeared on Led Zeppelin's 1969 eponymous debut album. That version is considered one of Page's technical masterpieces, though the musician told Guitar Player magazine a decade later that "there are mistakes in it and the timing just sounds off." Page is perhaps being harsh on himself. The version is a tour de force.
Led Zeppelin - I Can't Quit You Baby (Live at The Royal Albert Hall 1970) [Official Video]
The song has undoubtedly proved hugely influential, and the cover versions of the song have been eclectic, including takes by rock band Nine Below Zero, jazz singer Dakota Staton, reggae band Dread Zeppelin and blues versions by Little Milton and Norwegian star Bjørn Berge. Rush, however, must have gotten a special thrill to see it appear on The Rolling Stones' 2015 album Blue & Lonesome. The live version includes an Eric Clapton guitar solo, preceded by Mick Jagger shouting, "Yeah, go, Eric!"
Explaining why they chose to cover this classic, guitarist Keith Richards said, "Willie Dixon was probably the King Of The Chicago blues, the Big Daddy Of Chicago; head and shoulders above everyone."
For more blues classics, listen to the Blues For Beginners playlist on Spotify.