'Two Men With The Blues': Willie And Wynton Bond Over Shared Loves
'Two Men With The Blues' found two of music's great modern craftsmen, Willie Nelson and Wynton Marsalis, bonding over shared musical passions and creating a classic album.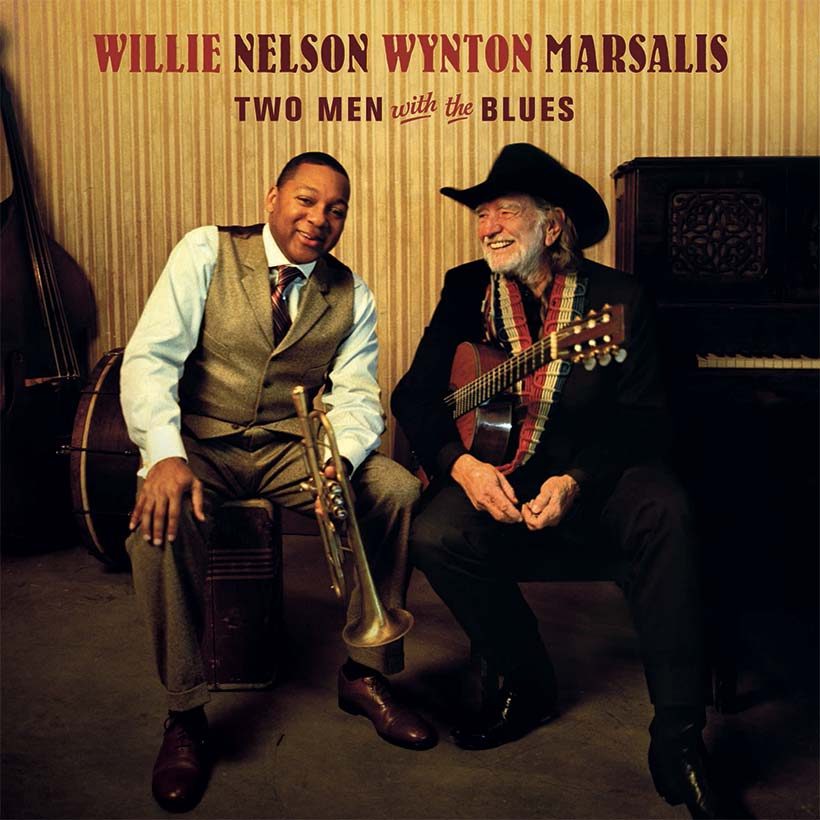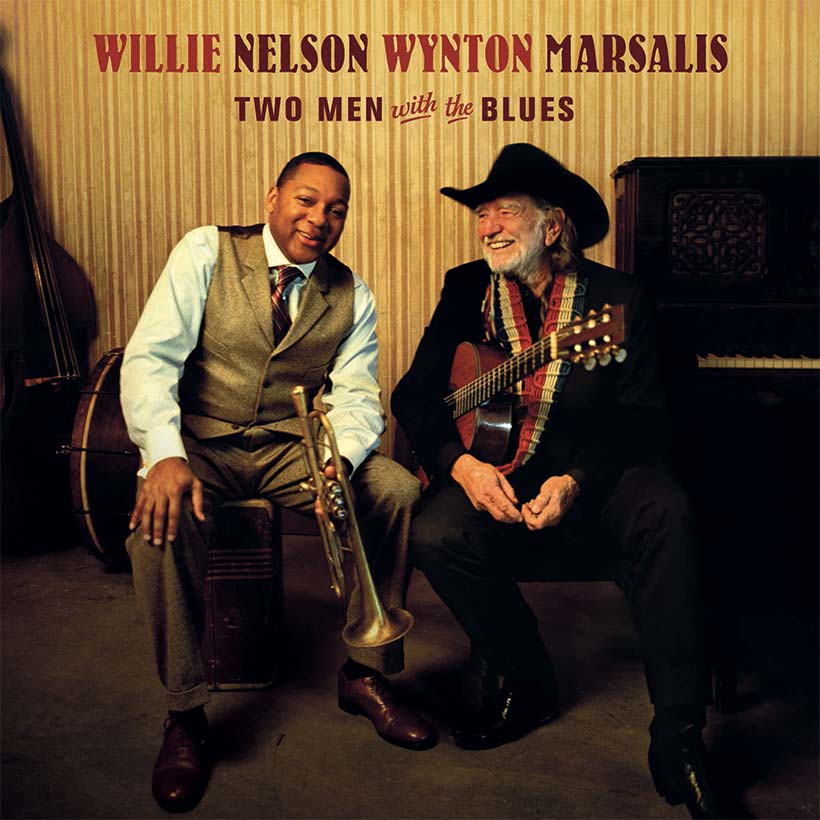 Though jazz trumpeter Wynton Marsalis and country music legend Willie Nelson seemed to come from different musical planets, there was more that united them than separated them. A shared love of the same quality music is one of the many reasons that their joint live album, Two Men With The Blues, released on July 8, 2008, on Blue Note Records, was such a spectacular critical success.
Listen to Two Men With The Blues now.
For starters, both musicians were fervent fans of the infectious music of Louis Jordan, who was known as The King Of The Jukebox in the 40s and 50s, when he had 18 No.1s and 54 Top 10 hits. Marsalis said: "As musicians, we like a lot of the same things… Louis Jordan's 'Caldonia' or 'Saturday Night Fish Fry.' Willie Nelson and I came up on the same sounds." It's no coincidence that one of the highlights of the album is a swinging, vibrant version of "Caldonia."
Two Men With The Blues was recorded across January 12-13, 2007, at New York's Lincoln Centre, and is a seamless blend of jazz, country, folk, R&B, and, of course, the blues. Blending jazz and country had been done before, of course. When Texas-born Nelson and New Orleans native Marsalis met to discuss the project, they talked about how Jimmy Rodgers (known as The Singing Brakeman) and Louis Armstrong had fused the genres in the 30s with "Blue Yodel No.9."
The music throughout the whole concert is assured and exhilarating, as two masters get their teeth into high-quality songs. A swaggering version of Jimmy Reed's "Bright Lights, Big City" is followed by "Nightlife," one of Nelson's own classics. On Hoagy Carmichael's "Stardust," Marsalis' deft trumpet and Walter Blanding's saxophone twinkle gorgeously around the vocals.
Willie Nelson & Wynton Marsalis - Night Life (Live at the Lincoln Center New York)
The whole band sparkles, with pianist Dan Nimmer, bassist Carlos Henriquez, and drummer Ali Jackson adding their own soloist skills to the mix. Harmonica maestro Mickey Raphael makes up the band, and his playing on Spencer Williams' "Basin Street Blues" is a delight. Meanwhile, Nelson's own jazz guitar playing, full of clever shuffle grooves informed by his admiration for the great Django Reinhardt, keeps pace with the intensity of Marsalis' playing alongside his tight jazz unit.
Marsalis was challenged by working in tandem with Nelson's unusual singing style, recalling, "Willie's phrasing is very unpredictable but it comes out poetic and very logical in a sense of harmony. It is very advanced, it's sophisticated."
The eclectic choice of song material brings out the strengths of both jazz and country standards, with Carmichael's "Georgia On My Mind" and "Ain't Nobody's Business" sitting happily alongside the sardonic "That's All," written by Merle Travis, the country singer-songwriter who also wrote "Sixteen Tons" and "Dark As A Dungeon."
Willie Nelson & Wynton Marsalis - Georgia On My Mind (Live at the Lincoln Center New York)
Elsewhere, Clarence Williams' "My Bucket's Got A Hole In It," which has been recorded by artists as diverse as Hank Williams, Bob Dylan, and Louis Armstrong, is given a New Orleans makeover, with Nelson and Marsalis sharing vocals, and the trumpeter having fun as he sings along and segues into a portion of "I Hear You Knocking." Nelson said, "Wynton Marsalis is one of the greatest musicians that I've ever run into in my life. We've always played basically the same music. 'My Bucket's Got A Hole In It' is a great example of what I always consider to be a country song. And then I found out that Wynton played it better than I did and knew verses that I didn't know."
Two Men With The Blues was a deserved hit, spending four weeks at No.1 on the Billboard jazz album charts. It also stands as a testament to two of music's greatest modern craftsmen finding a true connection.