Ringo Starr's Big Birthday Show Comes To CEEK Virtual Reality
Starr also sat at his drum kit for an exclusive virtual interview with CEEK, filmed in his home recording studio.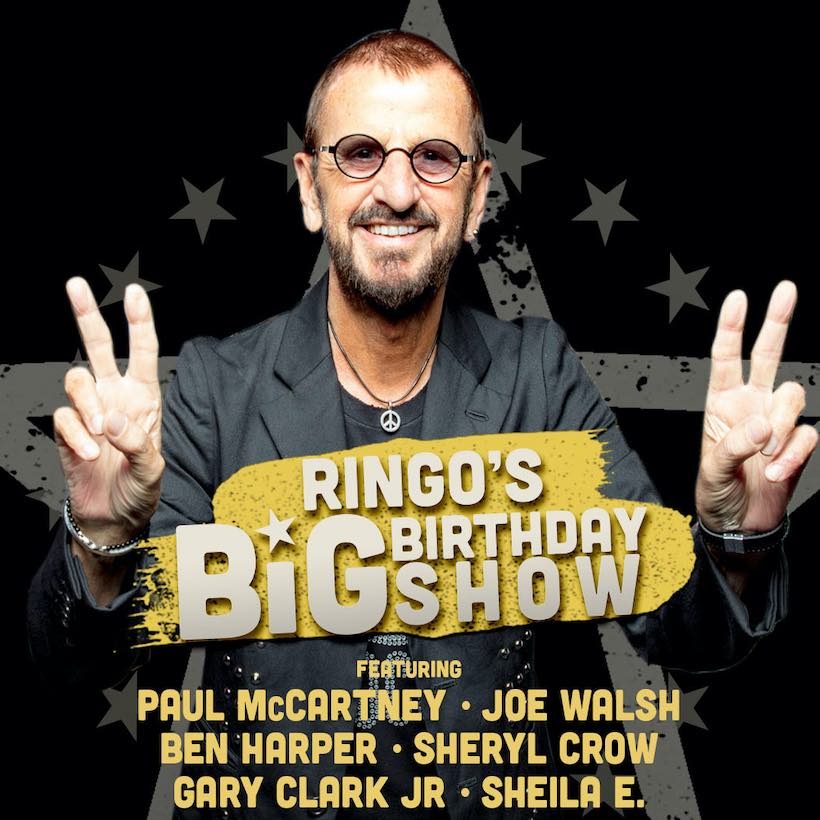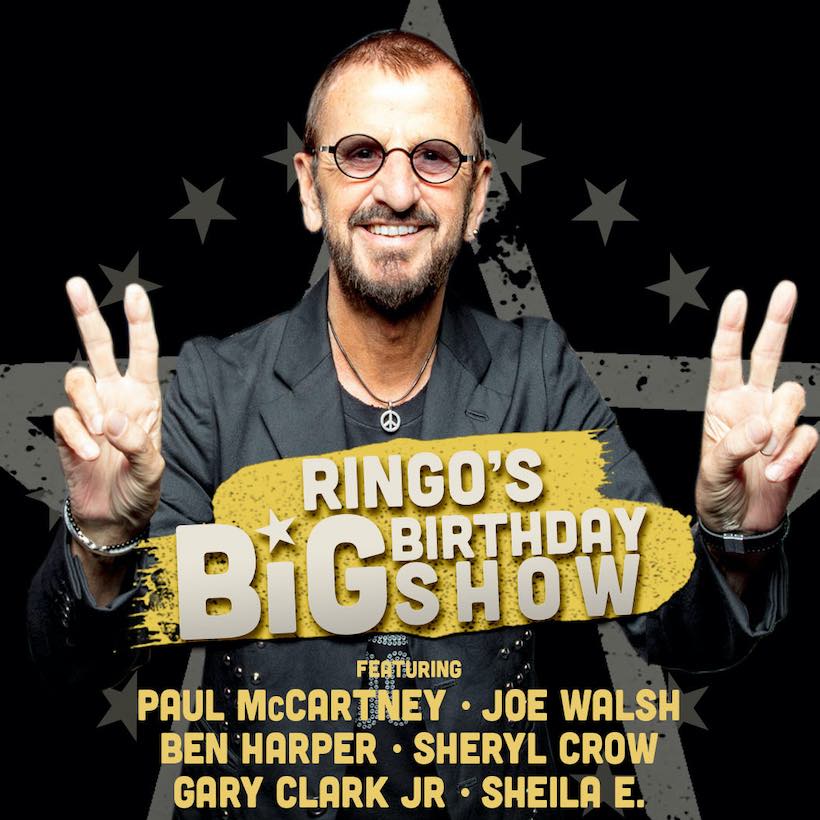 CEEK Virtual Reality has announced that Ringo's Big Birthday Show, the all-star
special broadcast on his YouTube channel on his 80th birthday on 7 July, is available to watch from today on www.ceek.com and on the Ceek Virtual Reality App. It now includes unbroadcast performances and birthday wishes from the former Beatle's family and friends.
The show was indeed not just a global but an intergalactic celebration, since it started with birthday wishes tweeted from Mars and the International Space Station. It concluded with a record-breaking virtual birthday party broadcast, and in between boasted performances by Starr, Paul McCartney, Joe Walsh, Ben Harper and Dave Grohl, Sheryl Crow, Gary Clark Jr and Sheila E.
Virtual reminiscing
Starr also sat at his drum kit for an exclusive virtual interview with CEEK, filmed in his home recording studio. In it, he discusses key moments in his life such as The Beatles' banning of segregation in their live shows of 1964, as well as the charities he supports and that were beneficiaries of the birthday event, The David Lynch Foundation, MusiCares, WaterAid and Black Lives Matter.
"I have always supported Black Lives Matter, and it does, I mean it absolutely does matter," said Ringo. "I am for peace and love [and] most of my musical heroes from way back are African-Americans including Sister Rosetta Tharpe – I even saw her at the Cavern when l was about 18 – Ray [Charles] to Stevie Wonder and of course Mr. Rock Roll – Little Richard."
"Peace and love, Martians!"
Starr also discussed the birthday message he received from Space Commander Chris Cassidy: "That was incredible when l got that message from outer space," he said. "It blew me away. When I started this peace-and-loving in 2008 at noon on my birthday, and you know last year we were in 27 countries, and this year we're still in 27 countries and now we are in outer Space…so if any of the Martians are listening, 'peace and love!'"
The 360VR experience will be exclusively available on the CEEK platform, which can be downloaded on such platforms as iOS, Android, Facebook Oculus and HTC and viewed through CEEK's mobile Virtual Reality headset. CEEK's content can also be viewed on desktops, laptops, and tablets via www.ceek.com. From today (21), an exclusive, one-week-only stream in virtual reality is broadcast on the CEEK VR app and on www.ceek.com.
Ringo's "fun perspective"
Says CEEK VR founder and CEO Mary Spio: "It was a real delight and honor to create the Ringo Starr Virtual Reality experience. It's a rare experience for fans to experience the inspirational icon in a completely new way. Ringo Starr has been an advocate of peace and love since the beginning and he continues to demonstrate it through the amazing charities he supports. Ringo shares very personal stories, his fun perspective and insight in the interview."
Listen to the best of Ringo Starr on Apple Music and Spotify.