Ringo Talks Peace, Love, And Zoom On 'The Late Show'
The legendary artist's 'Zoom In' EP is out tomorrow.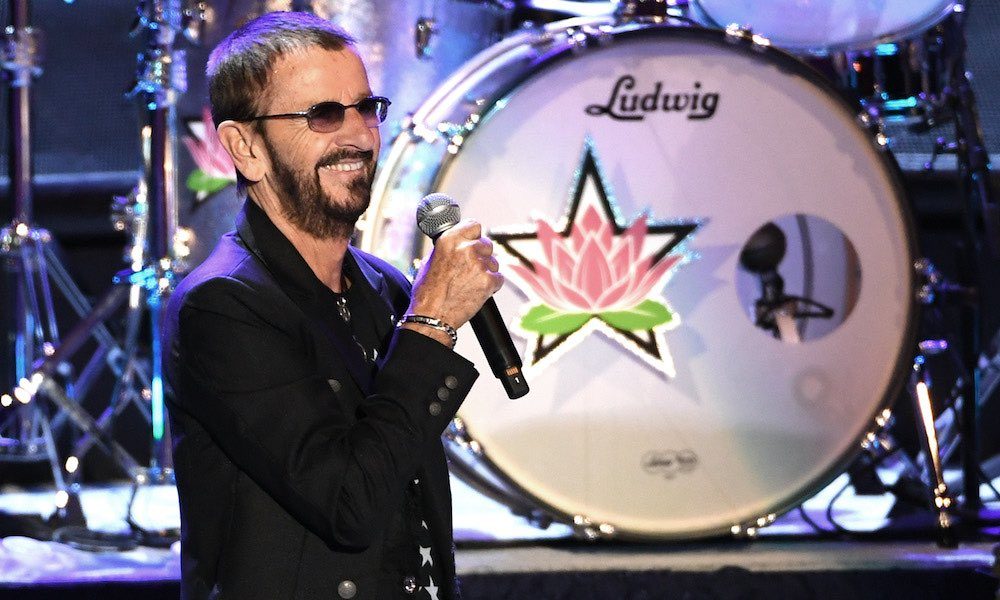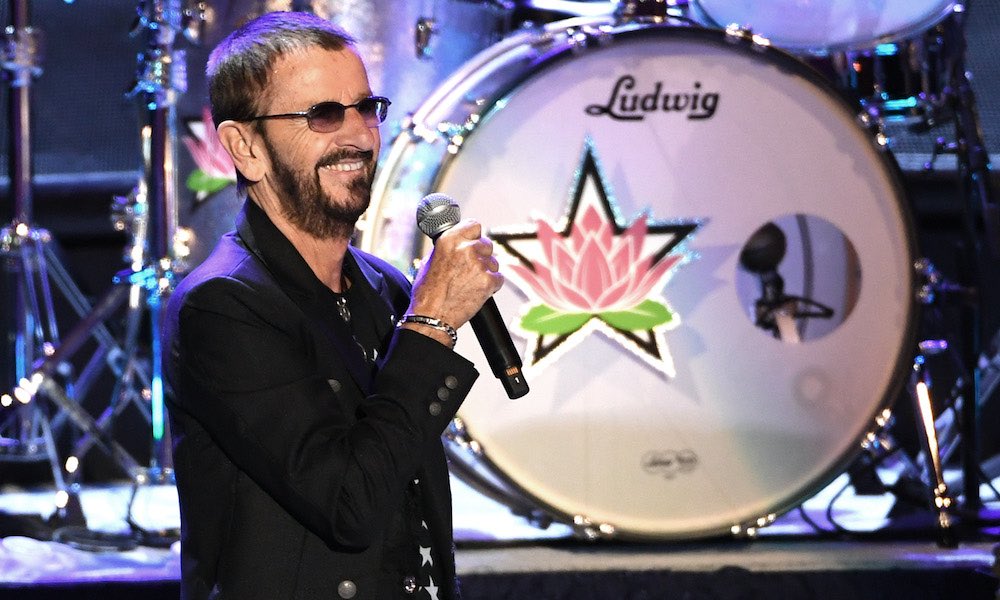 To celebrate the release of his new EP, Zoom In – available this Friday – Ringo Starr joined Stephen Colbert on The Late Show to discuss his latest projects and reflect on his career.
Speaking to Colbert remotely, Ringo shared that the six-month process of recording Zoom In was "half and half" in terms of being digital vs in-person. While much of the pandemic-era project involved sharing files and recording remotely, the rest was captured in person, following rigorous testing and precautions. "We'd hold our breath, take the mask off, and do a photo, then put them on again,"  he recalled. "Everybody who comes here is pretty serious about…taking care."
The virtual nature of the project, however, allowed for Ringo to collaborate with new and old friends – no matter where they were located. These artists included Ringo's former bandmate, Paul McCartney, and longtime collaborator Joe Walsh. He also worked with the likes of FINNEAS, Sheryl Crow, Chris Stapleton, Lenny Kravitz, Ben Harper, Dave Grohl, Jenny Lewis, Corinne Bailey Rae, Eric Burton, and Yola, among many others.
Ringo Starr Says "Peace And Love" Every Day And Still Believes In The Message
While the former Beatles drummer confirmed that he won't be going on tour until next year, he reflected about being on the road with his longtime supergroup, the All-Starr Band. The group – which is the subject of his new book, Ringo Rocks: 30 Years Of The All Starrs – has boasted a revolving cast of incredible artists since 1989, including Walsh, Dr. John, Billy Preston, Clarence Clemons, Nils Lofgren, Bonnie Raitt, and Peter Frampton. Currently, the lineup includes Steve Lukather (Toto), Colin Hay (Men at Work), and Gregg Rolie (Santana, Journey), among others.
Starr contrasted his live shows with the All Starrs to his concerts with The Beatles. Often, the young band found that hearing themselves – amid the joyful screams of fans – proved to be quite the challenge. "They just screamed from the minute we went on to till the minute we went off, and sometimes it was really loud," he recalled. "So I'd have to just watch the motion of, you know, John – he had a certain way of bouncing, and Paul was tapping…to see where we were half the time. I never heard the notes!"
Ringo also spoke to his signature phrase of "peace and love." "It was embedded in the 60s of course, I didn't invent it – and I love the 60s, I mean, what a change went on in everybody's life," he shared. "I just use it any way I can because I truly believe in peace and love."
Zoom In is available tomorrow, March 19 and can be preordered here.