Rob Grant Pays Tribute To The Ocean On 'Poetry Of Wind And Waves'
The musician – and father of Lana Del Rey – will release his debut album in June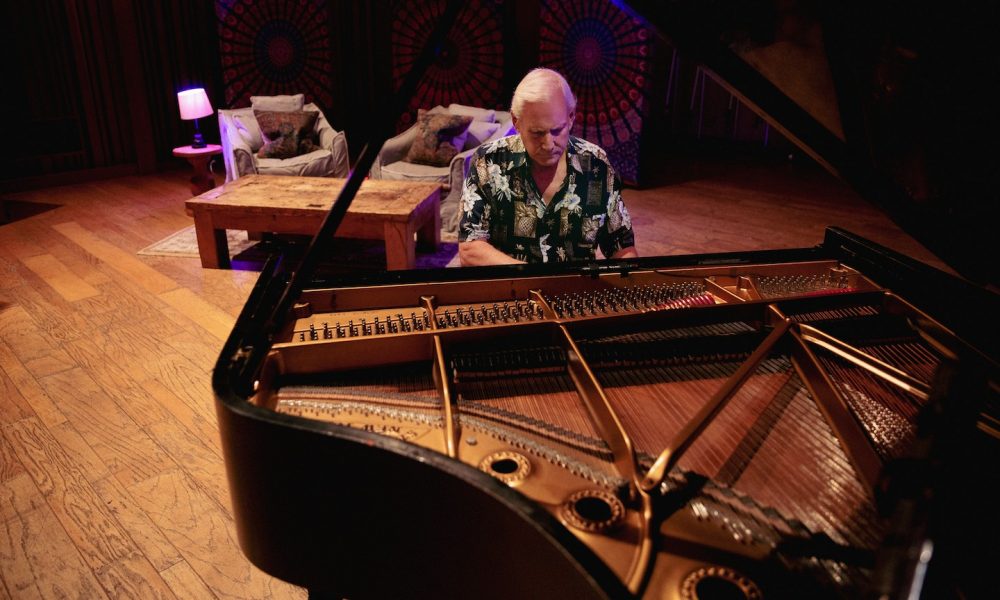 Rob Grant, the father of Lana Del Rey, has today (March 28) shared his second single, "Poetry Of Wind And Waves."
The track is the second single to be taken from Grant's upcoming debut album, Lost At Sea, which will be released on June 9 via Decca Records. The piano-led track has been shared ahead of World Piano Day, which takes place tomorrow (March 29).
"The 'Poetry Of Wind and Waves' is a song about the rhythm of the ocean… and the hypnotic beauty of the waves as they rise and fall," Grant explained of the new single in a press release. "When I composed this piece, I was in the studio in LA, playing a beautiful concert grand. The studio was intimate and dark, with soft ambient light.
"I imagined myself alone on a beach with a gentle wind blowing and the sound of the waves whispering around me. I had the great pleasure of working with two brilliant producers on this song – Luke Howard and Jack Antonoff. I hope you love this music as much as I do. Let it wash over you like the waves and bring peace to your soul."
Rob Grant - The Poetry Of Wind And Waves (Visualiser)
Lost At Sea will feature two contributions from Del Rey – on the title track and on the closing song, "Hollywood Bowl." Other contributors on the record include producers Antonoff, Howard, Laura Sisk, and Zach Dawes.
Previously, Grant shared the first single from Lost At Sea last month. "Setting Sail On A Distant Horizon" was inspired by sailing trips the musician has taken "to the islands of Nantucket and Marthas Vineyard."
"The piano begins slowly and then builds as the sails fill with wind, and the boat begins to heal, leaning into the heavy Atlantic swells," he said at the time. "The piano carries you forward as the sloop gains speed, catching more wind, bound for the distant horizon."