Robbie Robertson Shares Insights On 'Once Were Brothers' Band Documentary At TIFF Premiere
Robbie Robertson sat with executive producers Ron Howard, Brian Grazer and director Daniel Roher about bringing 'Once Were Brothers' documentary to life.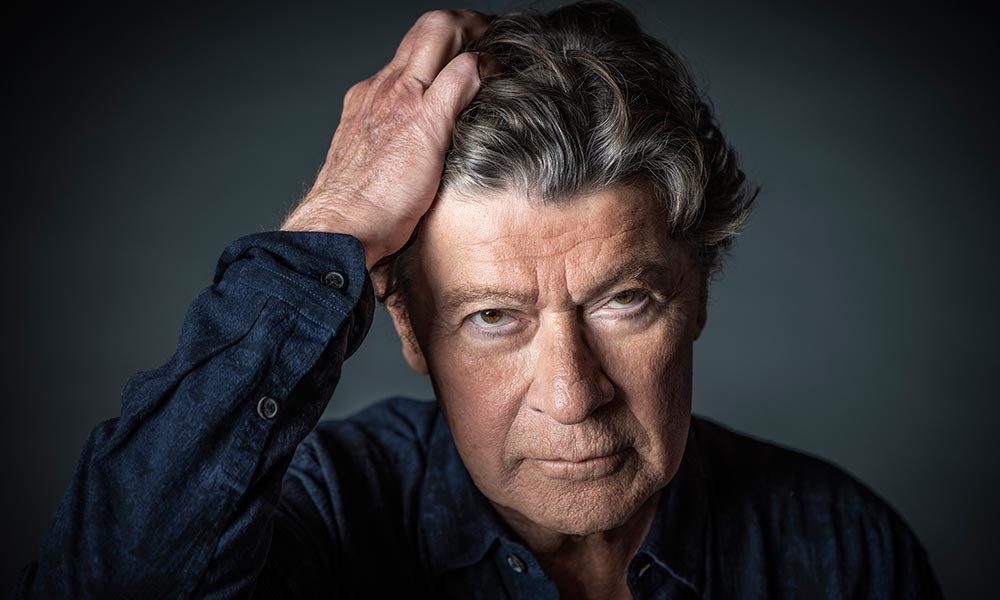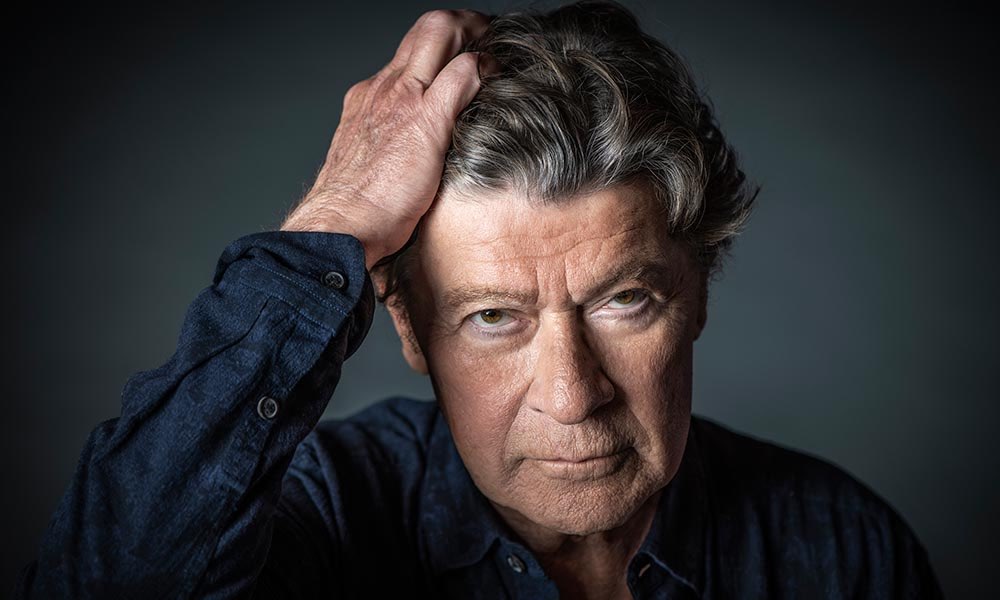 Ahead of the premiere of the documentary, Once Were Brothers: Robbie Robertson and the Band, at the Toronto International Film Festival, Robbie Robertson sat down with executive producers Ron Howard, Brian Grazer and the film's director Daniel Roher to talk about bringing the film to the big screen.
In addition to sharing insights into the making of the film, the team also announced during a press conference that the documentary has been picked up by Magnolia Films for international distribution at theatres around the world. This also marks the first time a Canadian documentary is opening the prestigious film festival.
The documentary is both a film adaptation of Robertson's 2016 autobiography, Testimony: A Memoir, and covers his time in the Band from their early days in the 60s through their final concert in 1967, famously captured by Martin Scorsese in The Last Waltz. Along with Howard and Grazer at Imagine Entertainment, Scorsese also serves as an executive producer.
Press Conference: Once Were Brothers: Robbie Robertson and The Band
Much of the film is made of up of rare and stunning archival footage. "You're like an archaeologist, you're uncovering your film instead of inventing it in the edit suite," said the film's director Daniel Roher. The marks the 26-year-old's feature film debut, and as a fellow Toronto native, Roher was passionate about telling Robertson's story.
"Robbie's memoir reads like cinema and I wanted the film to reflect that," said Roher. Robertson said he had a gut feeling when he first met the director and reminded the audience that he was only 24 when he made the Band's seminal album, Music From Big Pink.
The moderator also asked Grazer and Howard what attracted them to the project. Both veteran producer-directors have many music docs and biopic credits to their name including Pavarotti, The Beatles: Eight Days a Week, The Doors and 8 Mile.
"You have these powerful stories, but you also have the story of human beings and their voices in this other medium that's equally powerful and that works on this amazing subliminal level," said Howard.
"Robbie and the Band are the quintessential survival story," added Grazer. "They were progenitors of a movement."
While a lot of documentaries and biopics take different creative liberties with events, Howard talked about the responsibility filmmakers have to do their subjects justice.
"You know you're going to have to look this individual in their eye after the film is done and feel like you got at the truth."
Robertson also talked about juggling his many creative endeavours that include his new album, Sinematic, scoring Scorsese's new film, The Irishman and working on this feature documentary. He also talked about how cinema has been a constant inspiration to his work.
"A lot of inspiration I got for songs came from movie scripts," said Robertson. In the Band, I was casting roles in the songs I was writing. You're going sing the harmony, you're going to take the lead," and so on.
"In this case, when I was writing the songs, I could see them, and these images started coming forward, so I decided I was going to share this [artwork] for the first time."
Robertson created 13 pieces of custom artwork for each track that are displayed in 36-page hardback book that accompanies a CD and 180-gram 2LP vinyl of Sinematic, as part of the deluxe edition out on 25 October.
Following the Q&A, Robertson was then presented with a key to the city of Toronto, by mayor John Tory.
"I believe as a person and as mayor in supporting the arts, and that all forms of art expose the soul of the city," said Tory. "You have contributed immensely to our ability to tell Canadian stories and I thank you for that."
People Magazine also premiered Robertson's new single today off his forthcoming album titled, 'Once Were Brothers'.
Sinematic will be out on 20 September and can be pre-ordered here.
Format:
UK English