Robbie Robertson Announces His Return With 'Sinematic' Album
The album is inspired by Robertson's recent work on crime epic 'The Irishman' and by the upcoming documentary 'Once Were Brothers: Robbie Robertson and The Band.'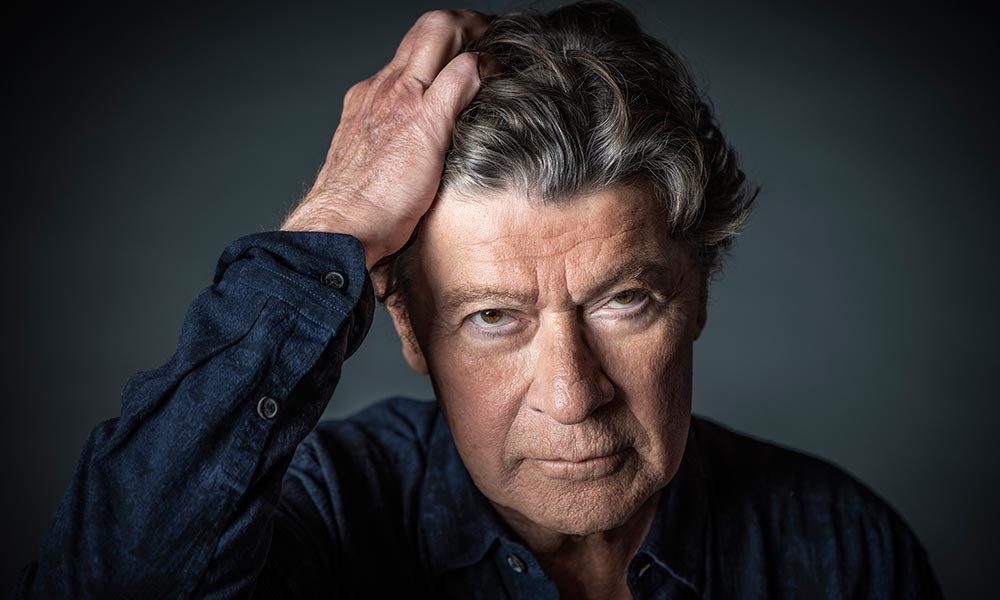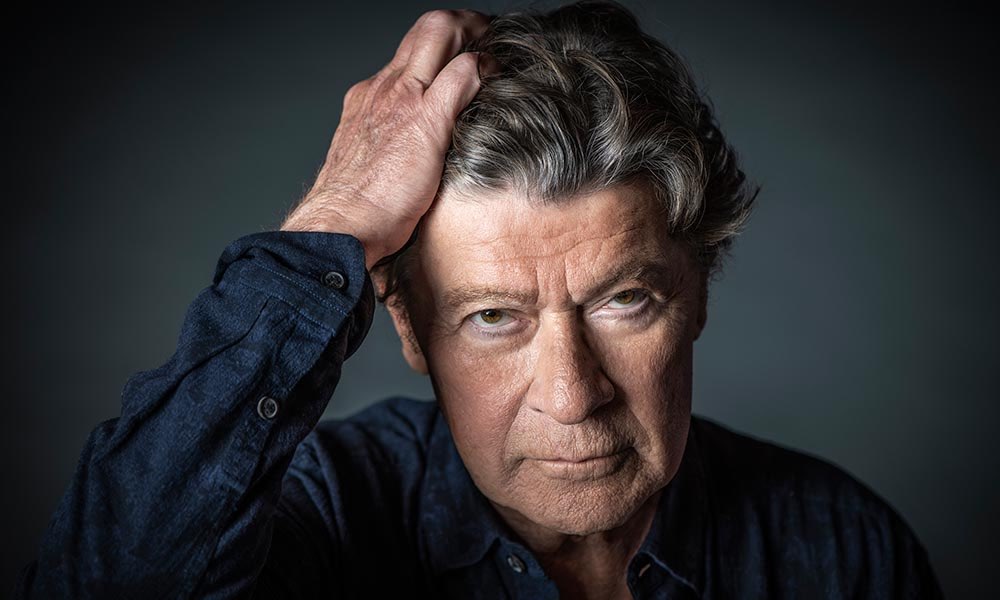 Robbie Robertson, distinguished solo artist, producer and former member of Americana pioneers The Band, will release the self-produced new album Sinematic on 20 September via UMe. It promises "an enthralling set of songs exploring the darker corridors of human nature."
The album draws inspiration in part from Robertson's recent film score writing and recording for the much-anticipated crime epic The Irishman, directed by Martin Scorsese. It's also inspired by the upcoming feature documentary Once Were Brothers: Robbie Robertson and The Band, based on his bestselling 2016 memoir, Testimony.
That film will have its world premiere on 5 September at the 44th Toronto International Film Festival, where it has been selected as the Opening Night Gala Presentation. Sinematic is Robertson's first new studio album since the 2011 release How To Become Clairvoyant. The set arrives just ahead of the 50th anniversary of The Band's eponymous second album, for which anniversary plans will be announced soon.
The album is previewed today (25) by the release of the opening track 'I Hear You Paint Houses,' a duet with Robertson's longtime kindred spirit Van Morrison. The song is about the confessed hit man Frank "The Irishman" Sheeran and takes its title from the mob slang for hiring a hit man, as in spattering walls with blood. Robertson's opening line "Shall we take a little spin/To the dark side of town?" sets the scene for an album addressing stories of villainy, vice, destruction and despair.
Now available for pre-order, Sinematic will be released on CD, digital and 180 gram 2LP formats. A deluxe edition, limited to 1,000 copies, will follow on 25 October. That edition contains the album on CD and 180 gram 2LP vinyl, with a 36-page hardback book displaying the custom artwork that Robertson has created for each of the 13 tracks on the record.
Says Robertson: "I was working on music for The Irishman and working on the documentary, and these things were bleeding into each other. I could see a path. Ideas for songs about haunting and violent and beautiful things were swirling together like a movie. You follow that sound and it all starts to take shape right in front of your ears. At some point, I started referring to it as 'Peckinpah Rock,'" he notes, in reference to the late film director Sam Peckinpah.
The tracks, and their stories, are narrated by Robertson in his distinctive tones,
largely accompanied by bassist Pino Palladino (John Mayer Trio, The Who), drummer Chris Dave (D'Angelo, Adele) and keyboardist Martin Pradler, who also mixed the album. Afie Jurvanen provides guitar and backing vocals with vocalist Felicity Williams, a regular collaborator with Jurvanen in his band Bahamas.
There are some other notable guest appearances on the album, with further vocals by Glen Hansard, Citizen Cope, J.S. Ondara and Laura Satterfield; contributions by musicians Jim Keltner, Derek Trucks, Frédéric Yonnet and Doyle Bramhall II; and producer Howie B, who adds electronic textures to several tracks.
Highlights include 'Dead End Kid,' on which Robertson recalls the challenges he faced as a young man who was a member of a First Nation and Jewish gangster family; 'Shanghai Blues,' which addresses China's notorious Green Gang mobster Du Yuesheng; the moody 'Street Serenade,' described by Robertson as a "sinphony"; and the edgy, electronic 'The Shadow,' which pays homage to Orson Welles' entrancing radio crime drama of that name, which ran from 1937 to 1954.
Also featured are two instrumental tracks, 'Wandering Souls' and the closing 'Remembrance,' written for Robertson's late friend, Microsoft co-founder and music lover Paul Allen. The latter's guitar heroes Derek Trucks and Doyle Bramhall II play on the track along with Jim Keltner. 'Once Were Brothers,' which was written for and shares its title with the forthcoming documentary, is a bittersweet reflection on The Band. "There is war and conflict involved," says the frontman of the track. "Writing it hurt inside sometimes, but those experiences can be rewarding in the emotional outcome. It hurt but I loved it."
The documentary, directed by Daniel Roher, explores Robertson's young life and the creation of The Band. It features interviews with Martin Scorsese, Bruce Springsteen, Eric Clapton, Van Morrison, Peter Gabriel, Taj Mahal, Dominique Robertson and Ronnie Hawkins.
The noir-inspired mood of the project is enhanced by a suite of multimedia images created by Robertson. Four of the images — the Sinematic album cover and those for 'Beautiful Madness,' 'Shanghai Blues' and 'Walk In Beauty Way' — are being made available for purchase as archival-quality, framed canvas prints, in a limited run of 100 for each. Robertson will sign ten canvas prints of the album's cover art, with proceeds going to the American Indian College Fund. The images can be viewed and bought here.
Sinematic is released on 20 September. Scroll down for the full tracklisting, and pre-order it here.
SINEMATIC CD/DIGITAL TRACK LIST
1. I Hear You Paint Houses
2. Once Were Brothers
3. Dead End Kid
4. Hardwired
5. Walk In Beauty Way
6. Let Love Reign
7. Shanghai Blues
8. Wandering Souls
9. Street Serenade
10. The Shadow
11. Beautiful Madness
12. Praying For Rain
13. Remembrance
SINEMATIC 2LP VINYL TRACK LIST
SIDE A
1. I Hear You Paint Houses
2. Once We Were Brothers
3. Dead End Kid
SIDE B
1. Hardwired
2. Walk In Beauty Way
3. Let Love Reign
SIDE C
1. Shanghai Blues
2. Wandering Souls
3. Street Serenade
4. The Shadow
SIDE D
1. Beautiful Madness
2. Praying For Rain
3. Remembrance
Explore our The Band Artist Page.
Format:
UK English