Biopic On Robbie Williams In The Works From 'Greatest Showman' Director
The star is getting the movie treatment, in a film to be called 'Better Man.'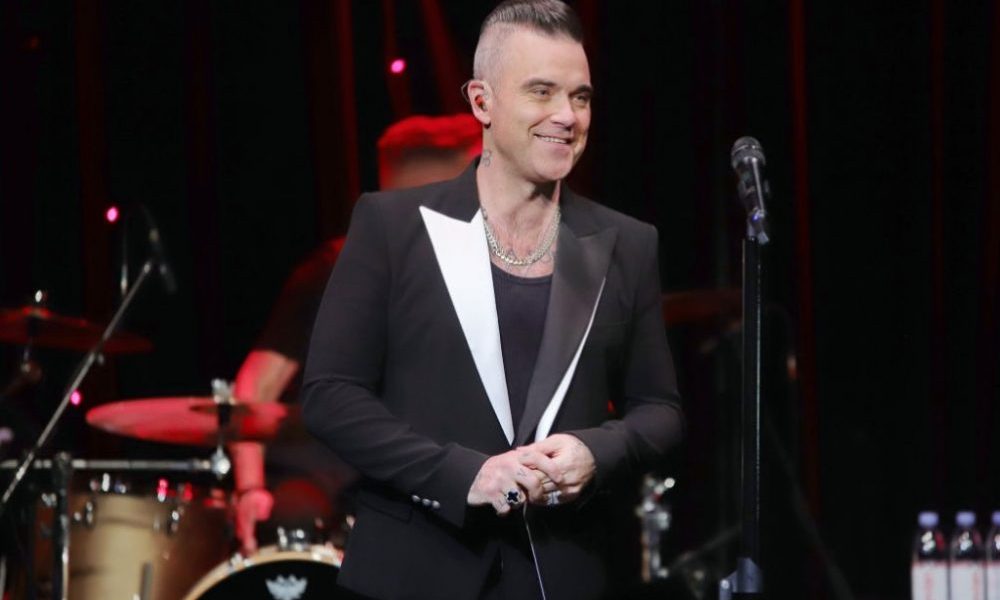 Robbie Williams is the latest musician, joining the ranks of Elton John and Freddie Mercury in recent years, whose life and career are to be the subject of a biopic.
Director Michael Gracey is at the helm of the feature film, titled Better Man, which is described as a fantastical coming-of-age story about the international singer-songwriter. Gracey is most known for directing the musical blockbuster sensation The Greatest Showman.
The inception of this project came as a result of hours of conversation between Williams and Gracey. The film will include the singer's greatest hits. Written by the director and first-time screenwriters Oliver Cole and Simon Gleeson, the film's production will begin this summer, though there's no confirmation as to how much its inspiration will be personally involved.
Little is yet known regarding how Williams will be portrayed in the film, but it is promised to portray and analyze the star in an original manner. Describing the documentary, Gracey said: "Unlike some people who were born prodigies or musical geniuses and you follow the narrative of the world catching up to their brilliance, this isn't that story…Robbie is that Everyman, who just dreamed big and followed those dreams and they took him to an incredible place."
Born in Stoke-on-Trent, Robbie Williams rose to international fame when he was 16 as one-fifth of the pop sensations Take That. In 1995 he left the band to pursue a solo career where he achieved even greater commercial success and cemented himself as one of Britain's most talented songwriters and enigmatic performers.
The news of the film project after Williams admitted that his feud with Liam and Noel Gallagher is what contributed to his move to Los Angeles. In 2018, Caroline Sullivan of The Guardian described Williams' impact on pop music saying, "there really is nobody else, in pop music anyway, who combines monumental hamminess and bone-deep vulnerability quite so effectively."
Listen to the best of Robbie Williams on Apple Music and Spotify.