Robert Finley Shares New Single 'You Got It (And I Need It)'
'Black Bayou' is out October 27 via Easy Eye Sound.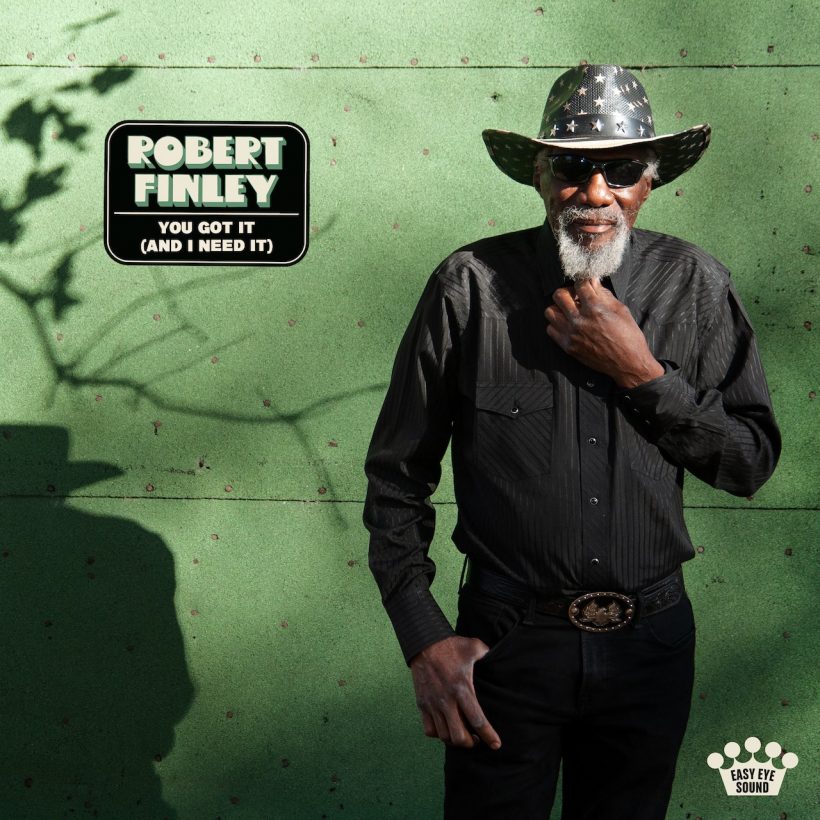 Robert Finley has shared "You Got It (And I Need It)," the third single from his highly anticipated album, Black Bayou, due October 27 via Easy Eye Sound.
"You Got It (And I Need It)" is a swaggering soul number that showcases Finley's sleek falsetto and growly vocals over laid-back grooves and killer solos.
Robert Finley - "You Got It (And I Need It)" [Official Audio]
Finley recorded Black Bayou at Dan Auerbach's Easy Eye Sound Studio in Nashville. It's the fourth time the duo have worked together, although for this record they did things a little differently. Rather than write songs beforehand—as they did on 2017's Goin' Platinum and 2021's Sharecropper's Son—they devised everything in the studio, with Auerbach leading a band of some of the finest players around: drummers Patrick Carney (The Black Keys) and Jeffrey Clemens (G. Love & Special Sauce), bassist Eric Deaton, and legendary Hill Country blues guitarist Kenny Brown along with vocalists Christy Johnson and LaQuindrelyn McMahon—who just happen to be Finley's daughter and granddaughter. They worked quickly, devising their parts spontaneously and getting everything in one take.
Black Bayou is a portrait of North Louisiana from an insider who's lived there all his life. It coalesces all of the vibrant genres bubbling in the bayou from southern soul, jazz, folk, blues, rock and roll, and more. A vivid collection of songs that depict life in North Louisiana, with Finley playing the role of charismatic and knowledgeable tour guide.
Tales include surviving the jaws of an alligator on "Alligator Bait," a true story of his grandfather using him as bait to catch an alligator when he was a child. "Nobody Wants To Be Lonely" is a poignant track spotlighting the generation forgotten in nursing homes across the nation.
Songs like "Miss Kitty," a tale of lust and love are an instant induction into the canon of the blues tradition. In all, a collection set to establish Finley as perhaps one of the last true bluesmen of our time and a truly original Louisiana storyteller who evokes the place and its unique culture for the rest of the world.