Who Frontman Roger Daltrey Announces New Album, 'As Long As I Have You', With Guest Pete Townshend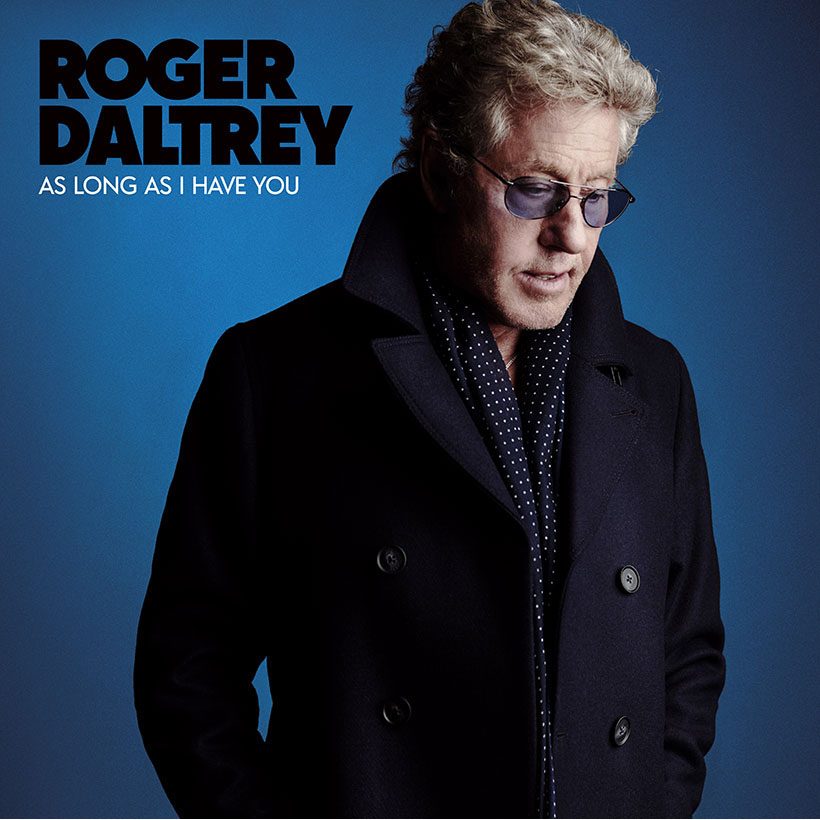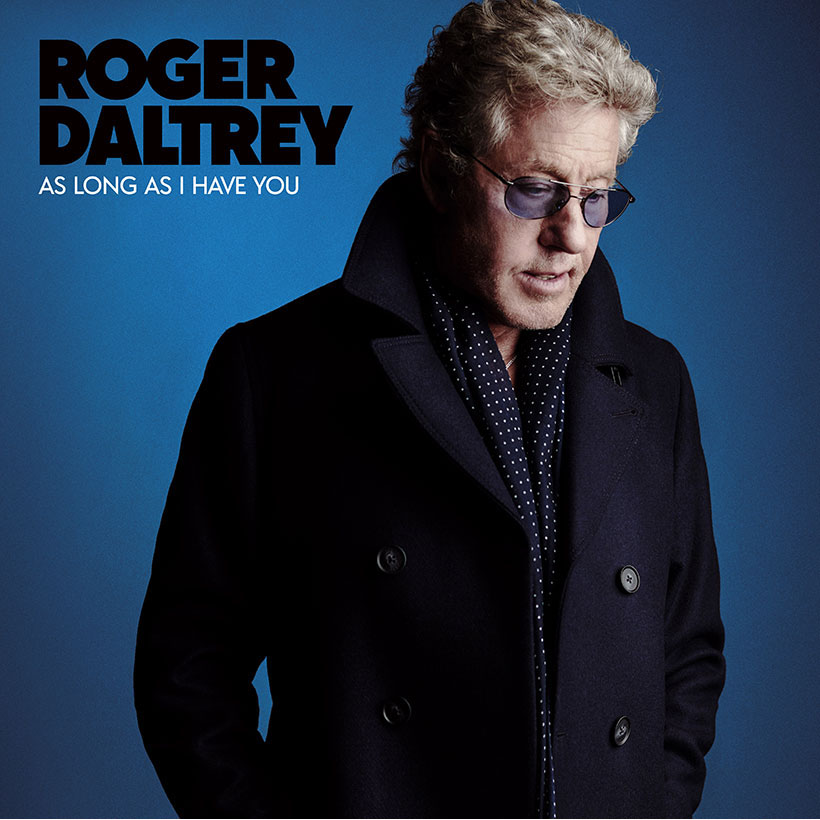 Legendary Who frontman Roger Daltrey returns on 1 June with a brand new studio album As Long As I Have You, released by Polydor Records.
As Long As I Have You was produced by Dave Eringa, best known for his work with the Manic Street Preachers and on Daltrey and Wilko Johnson's album Going Back Home. The album features Pete Townshend's inimitable guitar on seven tracks as well as guest performances from Mick Talbot on keyboards (Dexys, The Style Council) and Sean Genockey on lead guitar who has worked with Suede, Shame and The Proclaimers).
Work on As Long As I Have You was started shortly after the top 5 gold selling Going Back Home was released and continued during breaks on The Who's record breaking 50th anniversary tour The Who Hits 50.
The album is a mixture of self-penned tracks such as 'Certified Rose' and the soulful ballad 'Always Heading Home' along with songs that have inspired Daltrey over the years including Nick Cave's 'Into My Arms', 'You Haven't Done Nothing' by Stevie Wonder, Stephen Stills' 'How Far' and the title track originally recorded by Garnet Mimms in 1964; the year that Daltrey, Townshend, Entwistle and Moon changed their name from The High Numbers and became The Who.
Roger Daltrey says of As Long As I Have You: "This is a return to the very beginning, to the time before Pete [Townshend] started writing our songs, to a time when we were a teenage band playing soul music to small crowds in church halls. That's what we were, a soul band. And now, I can sing soul with all the experience you need to sing it. Life puts the soul in.
"I've always sung from the heart but when you're 19, you haven't had the life experience with all its emotional trials and traumas that you have by the time you get to my age. You carry all the emotional bruises of life and when you sing these songs, those emotions are in your voice. You feel the pain of a lost love. You feel it and you sing it and that's soul. For a long time, I've wanted to return to the simplicity of these songs, to show people my voice, a voice they won't have heard before. It felt like the right time. It's where I am, looking back to that time, looking across all those years but also being here, now, in the soulful moment."
Roger Daltrey - As Long As I Have You (Visualiser)
Daltrey has sold over 100 million records including 9 US & 10 UK top ten albums and 14 UK top ten singles. He's played over well over 2000 gigs in a career spanning over 50 years including venues such as Woodstock, Monterey Pop, Glastonbury (twice), Hyde Park (four times), The Isle Of Wight (three times), Desert Trip, Shea Stadium, The Superbowl half time show and Live Aid to name but a very few.
In addition, Roger Daltrey has raised tens of millions of pounds for charity all over the world and was awarded a CBE for his work with The Teenage Cancer Trust and is in the Rock And Roll Hall Of Fame, the UK Music Hall Of Fame and has lifetime achievement awards from The Brits and from The Grammys. He will be headlining London's Royal Albert Hall, performing tracks from As Long As I Have You along with Who classics on 22 March in aid of The Teenage Cancer Trust.
As Long As I Have You track listing:
'As Long As I Have You'
'How Far'
'Where Is A Man To Go?'
'Get On Out Of The Rain'
'I've Got Your Love'
'Into My Arms'
'You Haven't Done Nothing'
'Out Of Sight, Out Of Mind'
'Certified Rose'
'The Love You Save'
As Long As I Have You is released on 1 June. Pre-order it here.
Format:
UK English