Rolling Stones Renew Collaboration With Sustainable Irish T-Shirt Brand Tonn
Tonn were previously selected to produce t-shirts for Ronnie Wood for the 'No Filter' tour in 2018.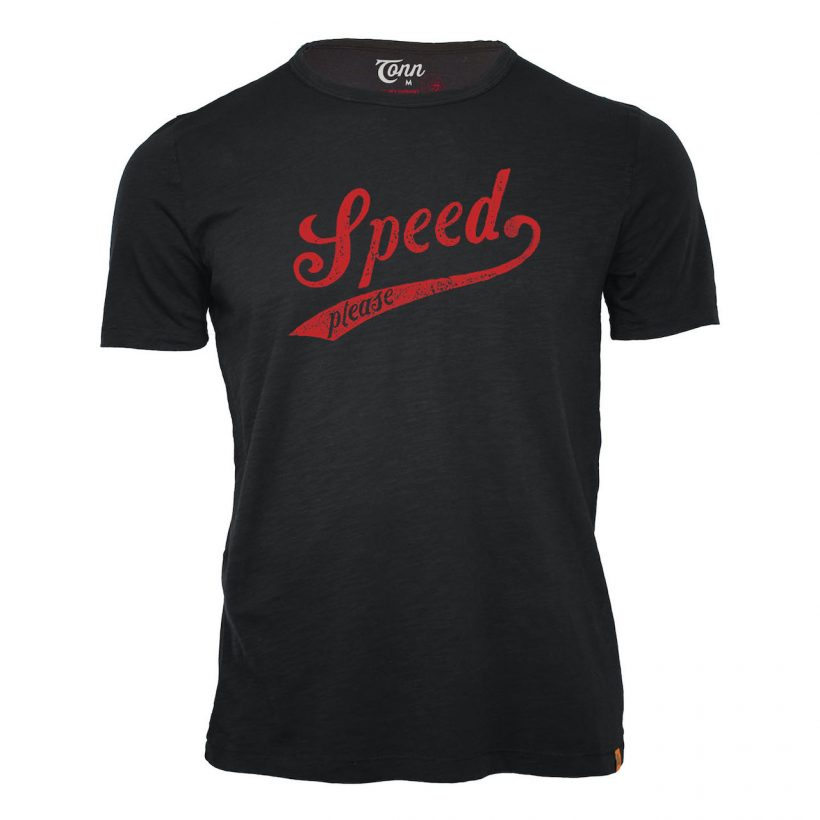 The Rolling Stones have renewed their collaboration with sustainable Irish t-shirt brand Tonn, in a collection now available at the band's RS No.9 Carnaby store and online.
The line, part of the RS No.9 Carnaby lifestyle brand, heralds a new partnership with Tonn, who produce organic t-shirts using ethically sourced cotton. These are designed in Ireland and produced in Portugal with a traceable production line. Tonn were selected to produce t-shirts for Ronnie Wood for the No Filter tour in 2018.
The collection comprises three t-shirt designs, each of them incorporating the distinctive red color synonymous with the Rolling Stones into the lettering, and as worn by Wood on the tour. The three styles include one long sleeve tee in black and two short sleeve tees in white and black respectively.
The t-shirts are all finished with a shamrock label to symbolize the company's Irish roots, and the RS No.9 Carnaby logo is emblazoned on the inside of each shirt. Prices are £50 for the short sleeve tees and £60 for the long sleeves; they are available in the flagship store at 9 Carnaby Street in London's Soho, and online.
The Rolling Stones - No Filter Tour (London Stadium 22.05.18)
Tonn managing director Mary Harding says: "When the Rolling Stones got back in touch with us to do some exclusive designs for them, three years after Ronnie Wood wore our tee shirt on their No Filter tour, I was ecstatic. The biggest band in the world had taken this little Irish brand to their hearts and they wanted to share Tonn with their fans.
"This Rolling Stones X Tonn collaboration has been the best thing to happen to us during Covid," she goes on, "and we feel very proud that we must be doing something right to get this opportunity."
Bravado managing director David Boyne notes: "We are excited to be working with Tonn, a brand with great sustainable credentials. The collection of t-shirts is a great combination of the RS No.9 Carnaby and Tonn brands, with a nod to the style worn by Ronnie on the No Filter tour."
Listen to the best of the Rolling Stones on Apple Music and Spotify.