Rolling Stones' RS No.9 Carnaby Offers Red Vinyl 'It's Only Rock 'N' Roll'
Only 1,000 copies of the album will be available at the site, priced at £25.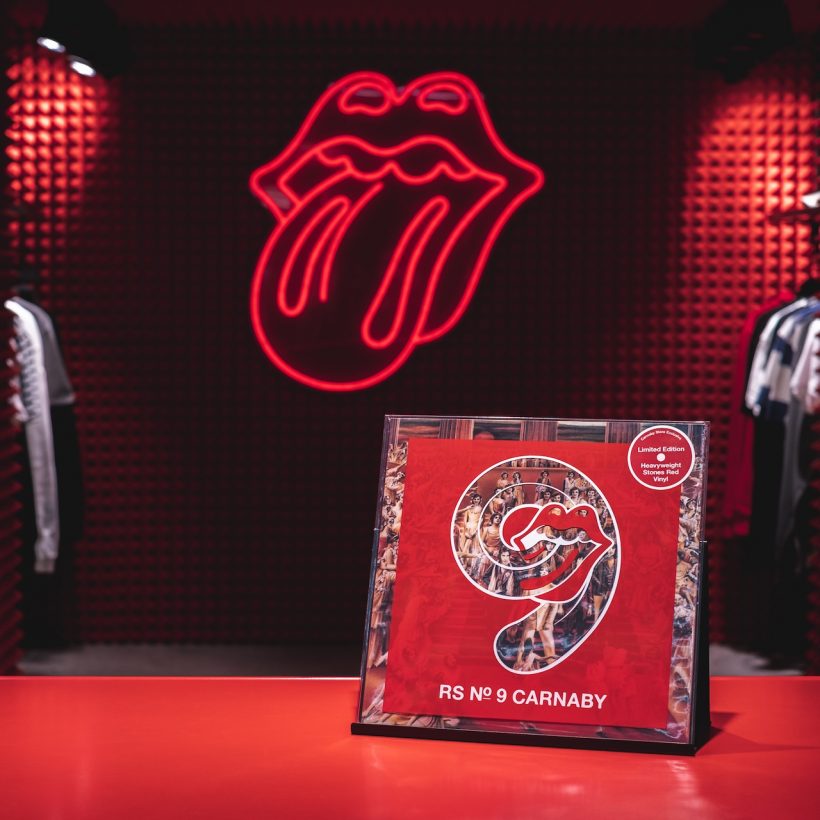 A strictly limited "Stones Red" vinyl edition of the Rolling Stones' vintage 1974 album It's Only Rock 'n' Roll will be launched tomorrow (9) via their official RS No.9 Carnaby store. Only 1,000 copies of the album will be available at the site from 6pm GMT, priced at £25.
The highly desirable new release comes in the wake of last year's similarly limited edition red vinyl Tattoo You, which coincided with the appearances of the Tattoo You (40th Anniversary) releases. Visitors to the website can also shop the newly-launched SS22 collection of menswear and womenswear, as well as the store's extensive selection of accessories and exclusive collaboration pieces. Previous collections include Carnaby Holiday 2021 and Autumn Winter 2021.
The Rolling Stones - It's Only Rock 'N' Roll (But I Like It) - OFFICIAL PROMO
It's Only Rock 'n' Roll was released on October 16, 1974 in the wake of the Top 10 UK success of its title track single, which has remained a staple of the band's live set ever since. The album was the last to feature guitarist Mick Taylor and the first to be produced by the Glimmer Twins, aka Mick Jagger and Keith Richards. The album also featured the band's distinctive cover of the Temptations' "Ain't Too Proud To Beg."
The album reached No.1 in the US (succeeding John Lennon's Walls and Bridges), and No.2 in the UK, where it lost out to Rollermania in the form of Scottish pop sensations the Bay City Rollers' Rollin' LP. The Stones' album was certified platinum in the US, gold in the UK and went Top 5 across much of Europe.
As reported, the Stones were recently honored by the UK's Royal Mail with 12 special stamps, in the year of the legendary band's 60th anniversary. The stamps went on general sale on January 20 and are available in many formats and limited editions here.
Buy the 15LP Rolling stones box set The Studio Albums Vinyl Collection 1971-2016.