Rolling Stones Honored By Royal Mail With 12 Special Stamps For 60th Anniversary
The stamps feature Stones performances, band images, and tour posters, and go on general sale on January 20.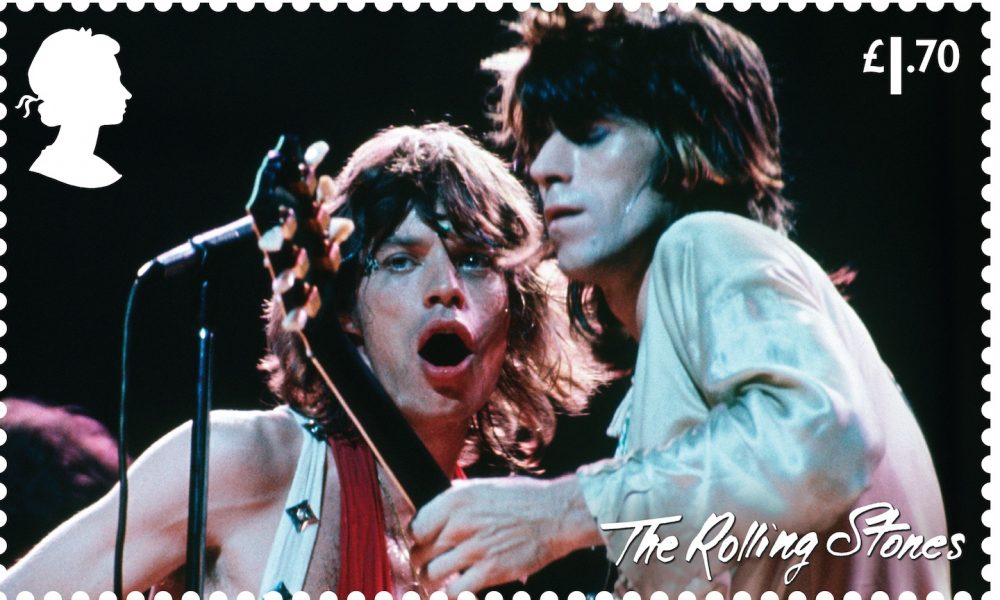 The Rolling Stones are being honored by the UK's Royal Mail with 12 special stamps, in the year of the legendary band's 60th anniversary. There is a main set of eight stamps depicting performances at various shows in their stellar history, and another four of group images and posters that are presented in a Miniature Sheet.
The main eight stamps depict the Stones on stage during different eras of their peerless lifetime. They originate from their famed Hyde Park show in London in July 1969; East Rutherford, New Jersey, US, August 2019; Rotterdam, Netherlands, August 1995; Tokyo, Japan, March 1995; New York City, US, July 1972; Oslo, Norway, May 2014; Knebworth, Hertfordshire, UK, August 1976; and Düsseldorf, Germany, October 2017.
Putting their stamp on rock history
The separate Miniature Sheet feature two photographs of the Stones together and two of their famously eye-catching and historic posters for specific tours. The stamps go on general sale on January 20, and can be pre-ordered from today (11) here and by phone on +44 (0)3457 641 641.
Numerous configurations will be available, including a presentation pack, a limited edition Prestige Stamp Book, a silver stamp ingot, medal covers depicting the Bridges To Babylon and Licks tours, and much more. The collaboration between the band and the Royal Mail was brought together and facilitated by Bravado, Universal Music Group's brand management and lifestyle division.
The stamps arrive at the beginning of a year in which the band are expected to celebrate their 60th anniversary, which is marked by their first-ever gig under the group name, at London's Marquee Club on July 12, 1962. They become only the fourth music group to be given a dedicated Royal Mail stamp issue, after The Beatles in 2007, Pink Floyd in 2016, and Queen in 2020.
"Few bands in the history of rock have managed to carve out a career as rich and expansive as that of the Rolling Stones," says David Gold, the Royal Mail's director of public affairs & policy. "They have created some of modern music's most iconic and inspirational albums, with ground-breaking live performances to match."
Listen to the best of the Rolling Stones on Apple Music and Spotify.