Ronnie James Dio Memoir 'Rainbow In The Dark' Set For July Release
The memoir promises to be 'a frank, startling, often hilarious, sometimes sad testament to dedication and ambition, filled with moving coming-of-age tales, glorious stories of excess, and candid recollections of what really happened backstage.'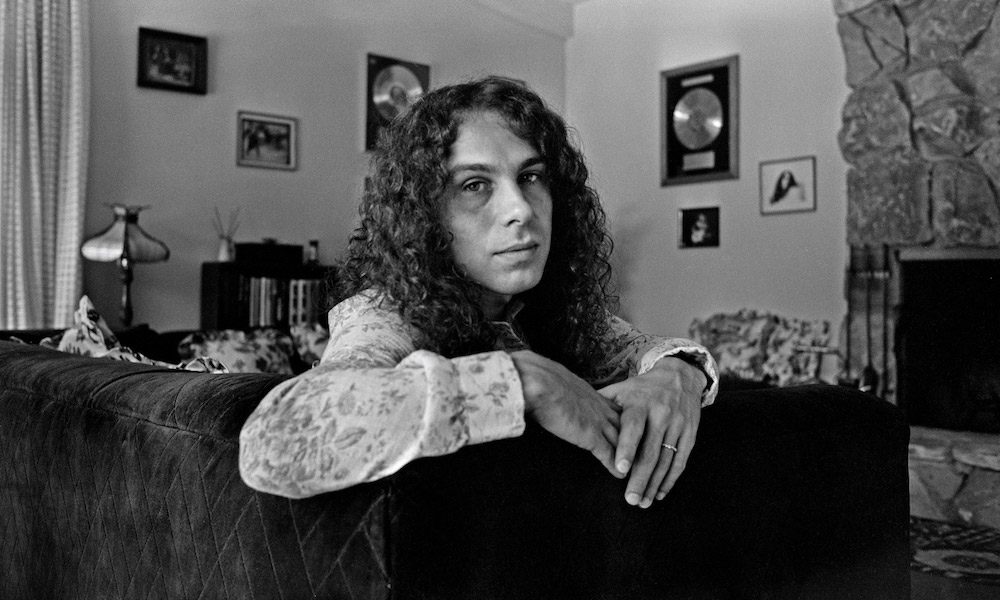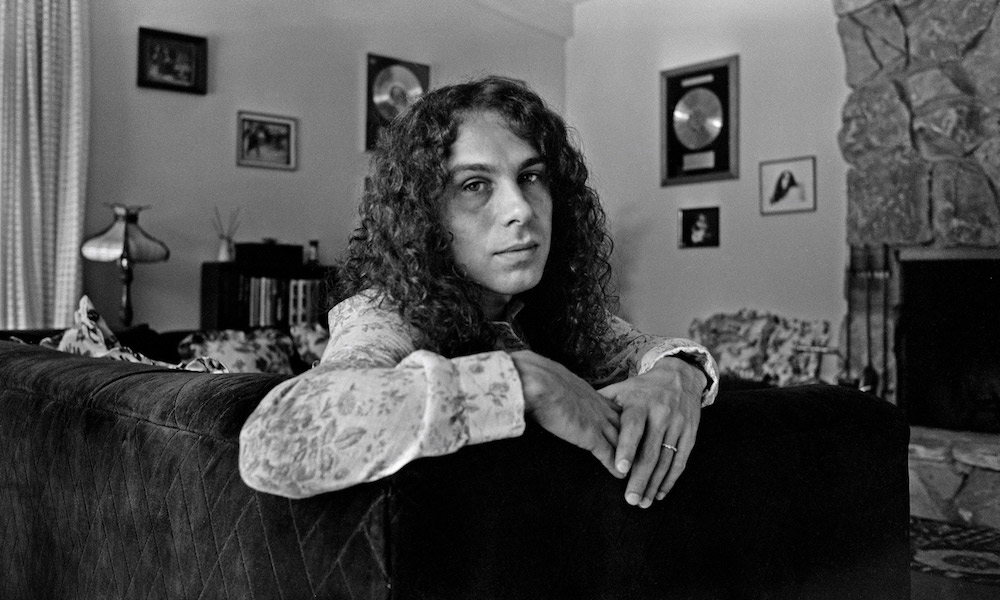 Ronnie James Dio's long-awaited memoir is finally being released later this year. On July 27, Rainbow in the Dark will finally see the day via Permuted Press, chronicling the biography of one of heavy metal's most celebrated vocalists.
A press release states that the book's content will comprise "everything from his fallout with Ritchie Blackmore, the drugs that derailed the resurrection of Black Sabbath, the personality clashes that frayed each of his three bands, and the huge bet he and (wife) Wendy placed together to launch the most successful endeavor of his career…his own band, Dio." The book also begins and ends at Madison Square Garden, which "represented the pinnacle of success" to the metal legend.
Coming on July 27th and available for pre-order now! Rainbow in the Dark: The Autobiography by Ronnie James Dio with Mick Wall. Pre-order here: https://t.co/jSdJQZ14KZ pic.twitter.com/6zN47fd4Ee

— Official Dio (@OfficialRJDio) February 16, 2021
Dio began working on his autobiography prior to his death in 2010. Following Dio's passing, his longtime friend, music journalist Mick Wall, took over the project, which is described in a statement as a "frank, startling, often hilarious, sometimes sad testament to dedication and ambition, filled with moving coming-of-age tales, glorious stories of excess, and candid recollections of what really happened backstage, at the hotel, in the studio, and back home behind closed doors far away from the road."
During his career, Dio fronted three legendary rock and metal groups. From 1975 to 1979, he fronted Rainbow, his famed proto-metal band with former Deep Purple guitarist Ritchie Blackmore. After leaving that group due to disagreements with Blackmore, he helmed Black Sabbath for two albums following Ozzy Osbourne's departure from the group, 1980's Heaven and Hell and 1981's Mob Rules. Afterward, he formed his eponymous band Dio, which released their debut album Holy Diver in 1983.
Last month, seven of Dio's albums were reissued on vinyl, including Holy Diver and their 1987 live album, Intermission. The seven albums in the rollout have been newly mastered for vinyl by acclaimed British engineer Andy Pearce, while they each feature their original artwork. Click here to order individual titles.
Rainbow in the Dark is set for release on July 27 and can be pre-ordered here.