Ronnie Wood Film Biog 'Somebody Up There Likes Me' For Home Release
The in-depth profile features interviews with all of Wood's fellow Rolling Stones, artist friend Damien Hirst and others.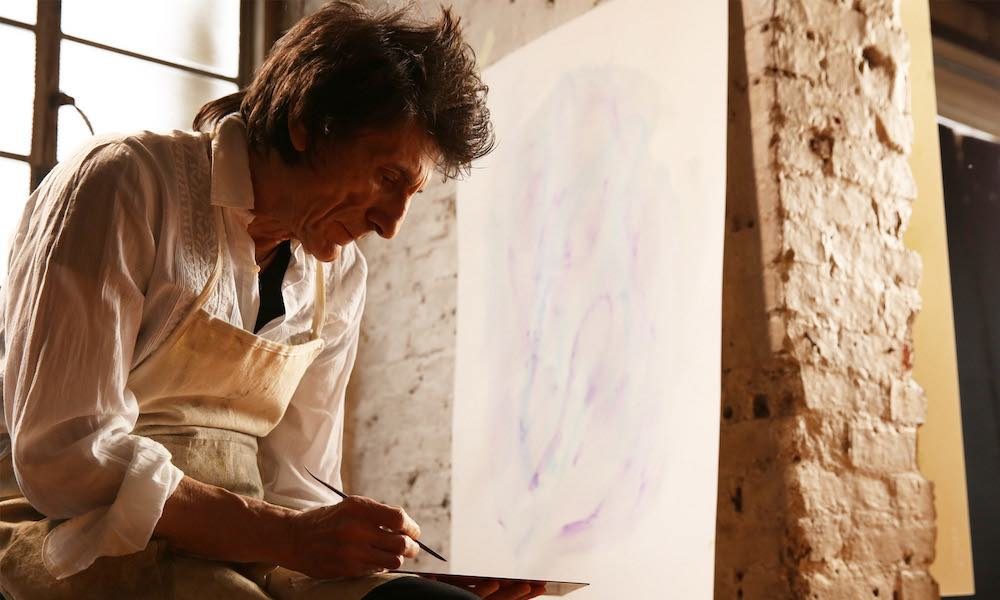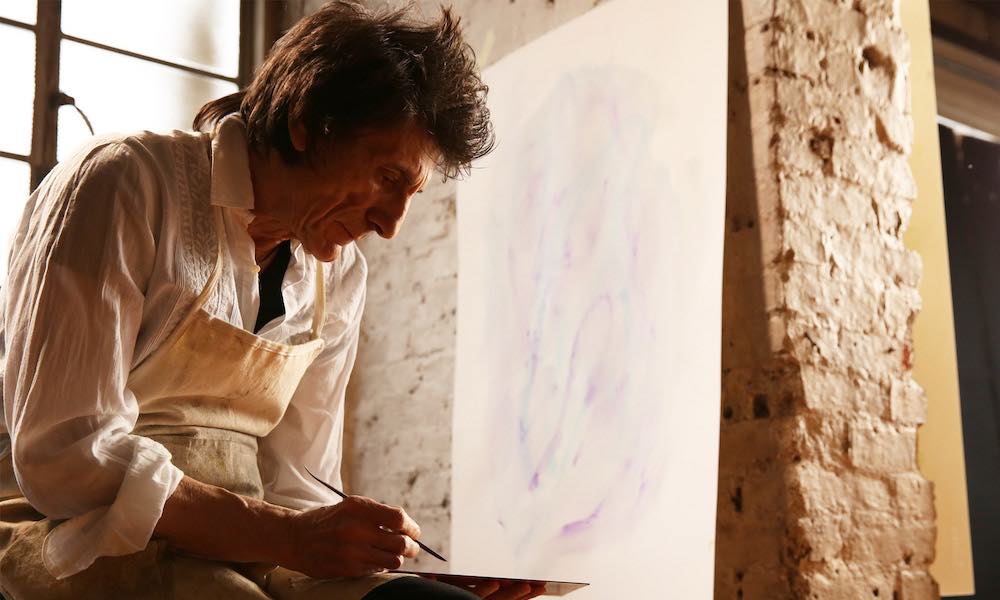 Director Mike Figgis' film biography of Ronnie Wood, Somebody Up There Likes Me, will be released by Eagle Vision in DVD, blu-ray, digital and deluxe hardback book editions on October 9. The first in-depth film profile of the famed musician and artist was an official selection at both the BFI London Film Festival 2019 and Tribeca Film Festival 2020.
The portrait of Wood traces and illustrates the many facets of his life and career and captures what he calls "the essence of survival" that he represents. It charts his musical history over a period of more than 55 years, from his teenage days with the Birds to the Jeff Beck Group, the Faces and ultimately to the Rolling Stones. But it also covers his extensive work as a solo musician and frequent collaborator, and his extensive and widely-respected work as an artist. Wood's trademark warmth, energy and unflinching honesty come across as he speaks openly about his battles with drink and drugs.
"A get out of jail free card"
The film's title comes from a quote by Wood in which he notes: "When they operated on my cancer, they took away my emphysema. They said my lungs were as if I'd never smoked. I thought: 'How's that for a get out of jail free card?' Somebody up there likes me, and somebody down here likes me too.'"
There are new interviews in the film with Wood's fellow Rolling Stones Mick Jagger, Keith Richards and Charlie Watts, as well as former Faces bandmate Rod Stewart. Other contributors include his wife Sally Wood, singer and collaborator Imelda May and artist friend Damien Hirst. Footage includes modern-day performances and archive material across his varied career.
As a reminder of Wood's talents as a versatile instrumentalist, we see him playing guitar and harmonica and introspective moments spent painting in his studio. The culmination of the profile is Wood's intimate performance of "Breathe On Me," from his 1975 solo album New Look.
DVD, blu-ray and book formats
The DVD, blu-ray and deluxe formats of Somebody Up There Likes Me contain bonus performances by Wood and two mini-features. The deluxe version is in the form of a limited edition 40-page hardback book with pictures, paintings and annotations by Ronnie, exclusive to the format. The book edition contains the DVD and blu-ray of the documentary and also features an exclusive essay by journalist, broadcaster and uDiscover Music contributor Paul Sexton, who has interviewed Wood extensively over many years.
"I wouldn't change anything except I'd do it with my eyes open a bit more," says Wood. "I was in the hands of destiny all my life…and being in the right place at the right time."