Ronnie Wood Unveils Picasso-Inspired Rolling Stones Painting
'Abstract Stones' is Wood's interpretation of Picasso's 'The Three Dancers.'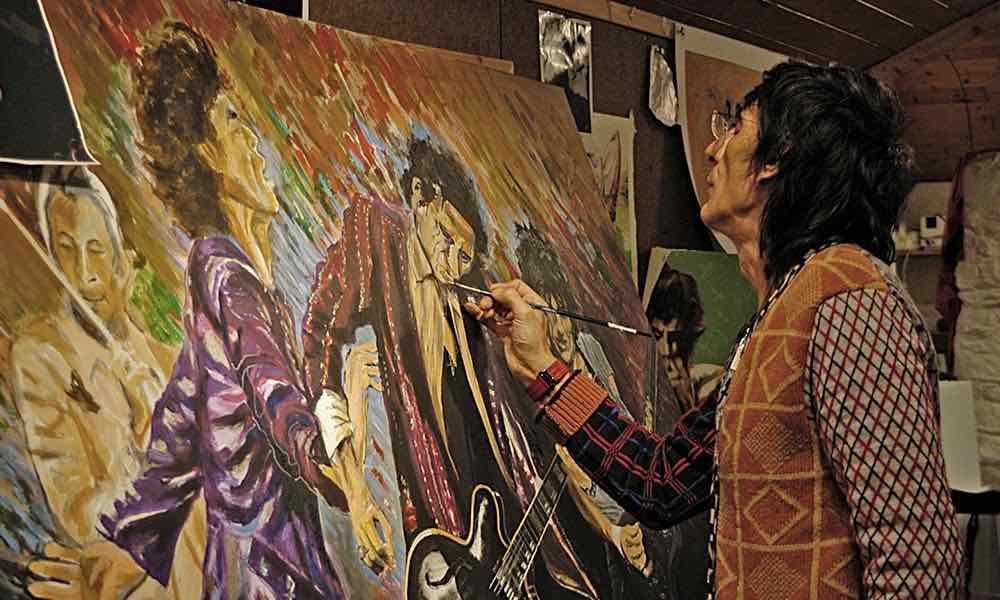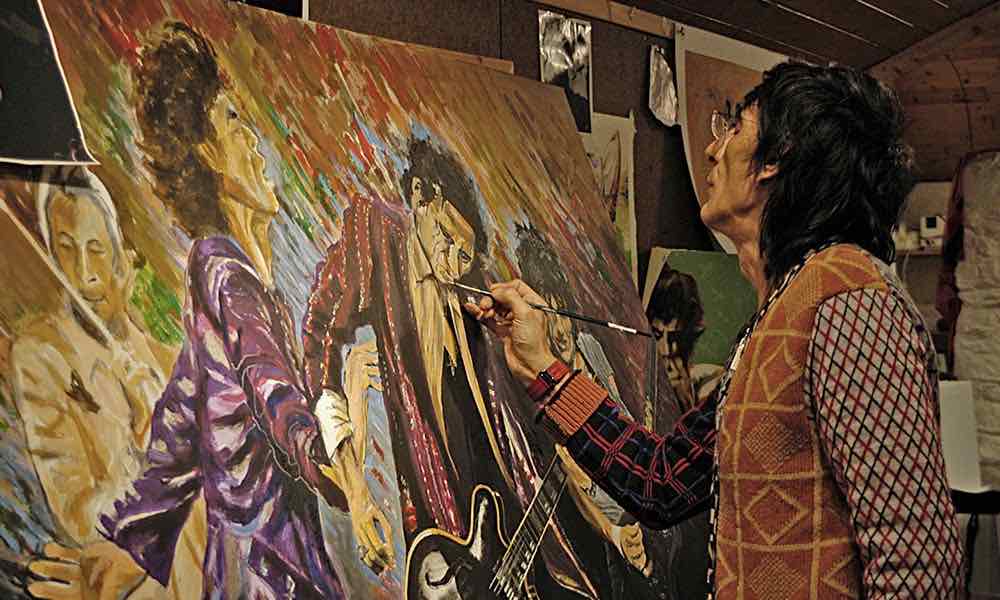 Ronnie Wood has unveiled five new paintings to augment the extensive collection of his work available to buy online as limited edition prints from today (26). The Rolling Stones' guitarist's new work includes a vast, Picasso-inspired painting honouring the group and titled Abstract Stones.
The recently-completed work is available for online purchase as individually hand-signed and numbered prints, only 50 of which have been made. Says Wood of the painting: "I call it the Picasso Stones. It's my interpretation of Picasso's painting The Three Dancers. Looking at the original, I was inspired to do my own take featuring the boys.
"I did a few versions and each one was slightly different and more honed than the last," he continues. "I had great fun doing it. Picasso did his own take on a lot of artists but I bet he never thought no one would ever do a take on him. I hope and think he'd be flattered, but also a bit shocked and pleasantly surprised at my take on his work."
The other new paintings in the collection are Ronnie's interpretations of vintage Stones tour posters from various tours during his long tenure in the band. These are from the  Bridges to Babylon, Urban Jungle and Voodoo Lounge tours, and are also available to purchase online.
Elsewhere in his career as an artist, Wood has also recently collaborated with Roy Marnard and Sara Pope for an exhibition entitled Face Value 3 (Dirty Work) at London's Jealous Gallery. Works by 46 artists will be on display at Jealous North, in Crouch End, London N8, from 1-26 May. All proceeds will go to the Katie Piper Foundation, which aims to make it easier to live with burns and scars. Ronnie worked with Pope on a piece called Tough Love (Née: Forbidden).

Explore our Ronnie Wood Artist Page.
Format:
UK English