Royal Flush: Queen's 'A Night At The Odeon'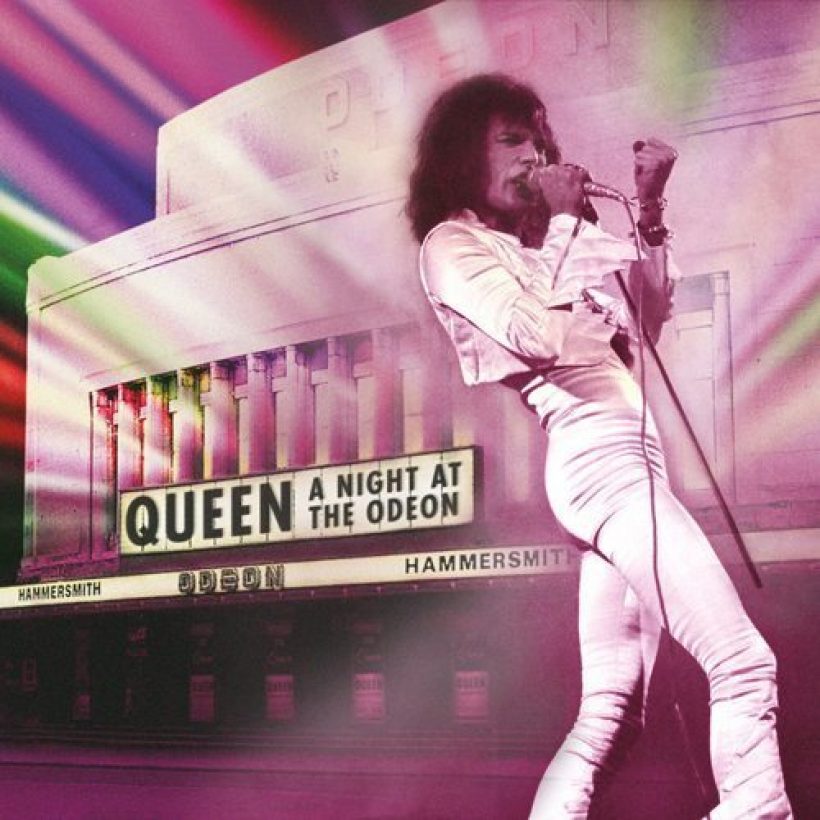 By the end of 1975, Queen were riding high with their greatest album success to date (released in November, A Night At The Opera was well on its way to going platinum in the UK, topping the UK album charts and breaching the Top 5 in the US), bolstered by their first UK No.1 single. When they took the stage at London's Hammersmith Odeon, on Christmas Eve 1975, 'Bohemian Rhapsody' was in the middle of an unprecedented nine-week run in the charts, the six-minute anthem establishing the group's credentials as bona fide envelope-pushers, while also proving that their sales could more than match their ambitions.
Bringing their 26-date Queen Invite You To A Night At The Opera Tour to a close on 24 December 1975, the group bowed out in typically grand style, broadcasting the bulk of their set live on both the BBC's Old Grey Whistle Test and BBC 1 radio. Packaged together for the first time, both the truncated TV broadcast and the entire live recording (featuring 'Seven Seas Of Rhye', 'See What A Fool I've Been' and a closing 'God Save The Queen', none of which were captured on video) are being made available in the Super Deluxe Box Set edition of A Night At The Odeon. Including the live recording on CD, SD Blu-ray and DVD, along with a 60-page hardback book and concert memorabilia (among them, reproductions of the two balloons dropped into the crowd at the end of the concert), the box set also includes bonus footage taken from the group's Japanese jaunt in May 1975, and a previously unreleased 22-minute documentary, Looking Back At The Odeon.
Also exclusive to the box set is a previously unreleased recording taken from Queen's afternoon soundcheck: this never-before-heard version of 'Now I'm Here' appears as the flip to 'Bohemian Rhapsody' on a special 12" only available as part of the Super Deluxe Box Set package. Never before known to exist (only the band themselves have been aware of its survival over the years), it's the jewel in an already embarrassingly bestudded crown. Feeling royal flush? Order it here, and watch the trailer below:
Format:
UK English