Watch Sam Fender Perform 'Spit Of You' For 'Jimmy Fallon' At A North Shields Pub
Fender has described this tiny venue in his English hometown as his "favorite pub in the world".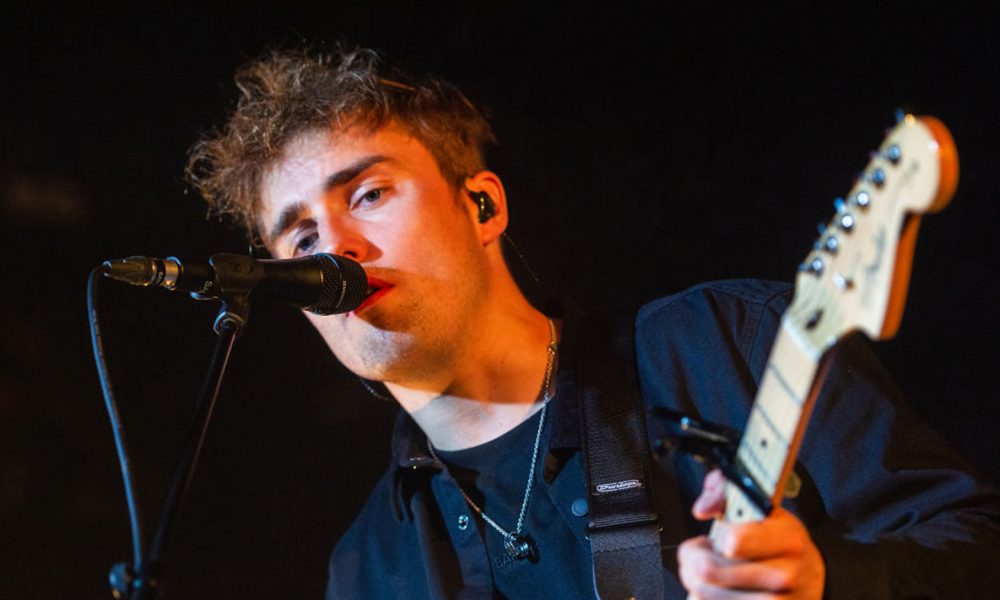 Sam Fender delivered a memorable live version of recent single "Spit Of You" on US TV last night (November 10). The singer-songwriter appeared as the musical guest on yesterday's episode of NBC chat show The Tonight Show Starring Jimmy Fallon, where he performed the song at the Low Lights Tavern in his native North Shields.
Fender described the venue as his "favorite pub in the world". The establishment – the oldest pub in Fender's hometown – subsequently shared the Fallon video on its social media pages, hailing the musician's "amazing" and "spectacular" song.
In the clip – which you can see below – Fender and his band play in a dark, otherwise empty room of the North Shields pub next to a Newcastle Brown Ale mirror and a large fireplace.
One of the key tracks from Fender's UK chart-topping album, Seventeen Going Under, "Spit Of You" was described upon its release as a "profound and proud song" that delves into Fender's relationship with his father. This theme is reflected in its poignant official video, which stars actor Stephen Graham as the singer's dad.
Yesterday (November 10) it was also announced that Sam Fender will headline next year's Tramlines festival alongside Kasabian and Madness. The event – which is Sheffield's biggest city-based music festival – will take place at Hillsborough Park on July 22-24. Day tickets and a limited amount of weekend tickets will go on sale at midday today, November 12.
Other acts on the line-up announced as part of the festival's first wave include: The Wombats, The Vaccines, James, Declan McKenna, Sigrid, Becky Hill, Reverend And The Makers, Little Man Tate, Shed Seven, Self Esteem, The Coral, Sports Team, Inhaler, The Snuts, Jade Bird and more.
Fender will be the Friday night headliner on 'Sarah Nulty's Main Stage'. Former Tramlines director and co-founder Sarah Nulty died in 2018 at the age of 36. The festival's main stage has since been named after her to pay tribute to her contribution to the event and Sheffield's local music scene.