Soundtrack To The New 'Scream' Film Arrives Along With Franchise-Spanning Box Set
The soundtrack for the 2022 version of 'Scream' arrives along with a franchise-spanning box set of Marco Beltrami's scores from the first four films.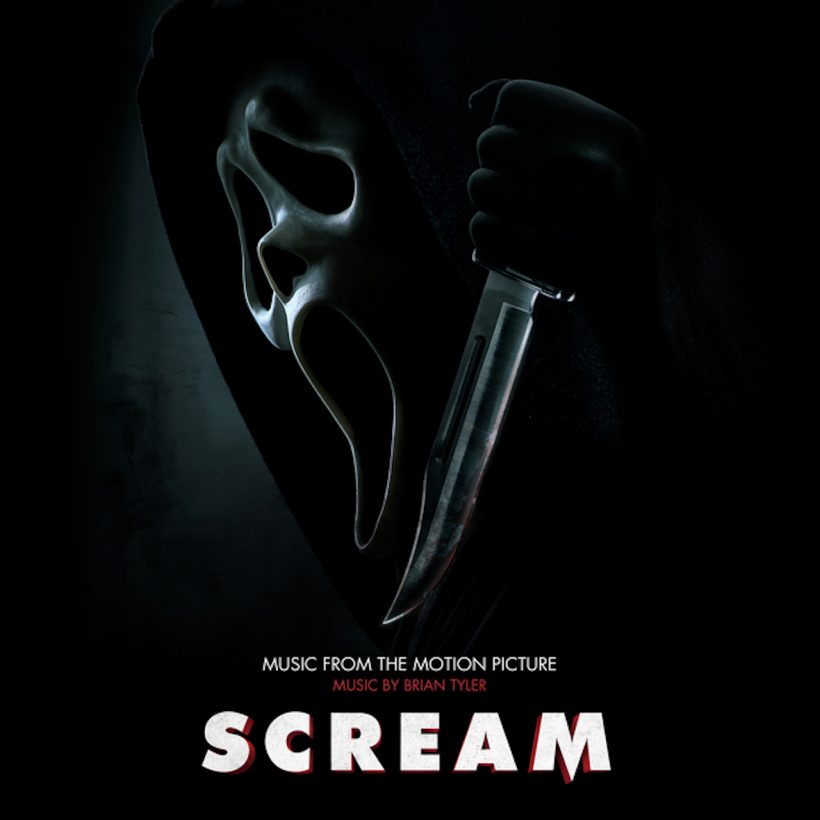 Ahead of the latest installment of Scream, which lands in theaters on January 14, Varèse Sarabande has partnered with Paramount Pictures to release the film's brand-new score from prolific multiple BAFTA and Emmy-nominated composer, Brian Tyler. The 24-track CD and digital version of Scream: Music from the Motion Picture drops today on all digital platforms.
The latest edition of Scream finds Neve Campbell, Courteney Cox, and David Arquette reprising their roles from the 1996 hit film as a new killer targets a group of teenagers in Woodsboro. Directed by Matt Bettinelli-Olpin and Tyler Gillett (Ready or Not, Southbound), the film features a brand-new score from Brian Tyler (Crazy Rich Asians, Avengers: Age of Ultron, Ready or Not).
SCREAM (2022) - Mirror Board LP Trailer
A 14-track vinyl LP in a reflective mirror board jacket is currently available for pre-order at all physical retailers, while special pressing of the album—limited to 300 units, on clear vinyl with red smoke—can be found exclusively on the Varèse Sarabande and International Varèse Sarabande websites. Both vinyl variants of Scream: Music from the Motion Picture are set for release on June 10 and are available for pre-order.
"Scream is an incredible franchise with a storied history," says Tyler. "I wanted to both acknowledge the history of the amazing score that came before this installment, while also taking the musical landscape into a new world. There are new themes as well as old-school themes intertwined in a way that I hope does the franchise justice."
He continues, "There was an emotional component to this new Scream that is an integral dynamic contrast to the terror that accompanies the journey of this film. I wanted to reflect this in the score and help make this movie a fully realized experience for the viewer."
Additionally, as the latest installment of Scream lands in theaters this winter, Varèse Sarabande is celebrating by revisiting Marco Beltrami's masterful scores from the horror franchise's first four films with Scream: Original Motion Picture Soundtracks.
SCREAM - Original Soundtracks LP Box Set Trailer! (Feat. Jamie Kennedy)
The 4-LP set – pressed on blood-red vinyl with black smoke swirls – dedicates a full album to each film and includes two hours of unreleased material is set for release on June 10, and is available for pre-order today. The collection is housed in a unique jacket, which folds out into a 3' x 2' Ghostface mask.
Scream was not only Beltrami's big break into Hollywood, but it also served as his introduction to the genre. "It was a little bit strange for me because…I'd never seen a horror movie," Beltrami told film music journalist and author, Jim Lochner, who wrote the liner notes for this collection.
"There are a lot of references to other horror movies, which I didn't understand at all, so I felt a little uncomfortable." Nevertheless, director Wes Craven was impressed with Beltrami's work and took a chance on the young composer. Scream would mark the first of seven collaborations between the two creatives.
Since then, the Academy Award-nominated composer has scored more than a hundred films, TV shows, and video games, including A Quiet Place and A Quiet Place Part II, Snowpiercer, The Hurt Locker, and Free Solo, which earned Beltrami his first Emmy Award. But Scream will always hold a special place in the composer's heart—particularly because it established his long-running creative partnership and friendship with Craven, who died in 2015 at the age of 76.
"Wes really taught me a lot about how I score movies," shared Beltrami. "I really treasured the relationship. It was more than just a work relationship. I felt like he nurtured my career."
Buy or stream the Scream Original Motion Picture Soundtrack.