See The Who's Isle Of Wight 1970 Highlights In 'Join Together @ Home'
It was The Who's second consecutive appearance at the festival and again featured their 'Tommy' album.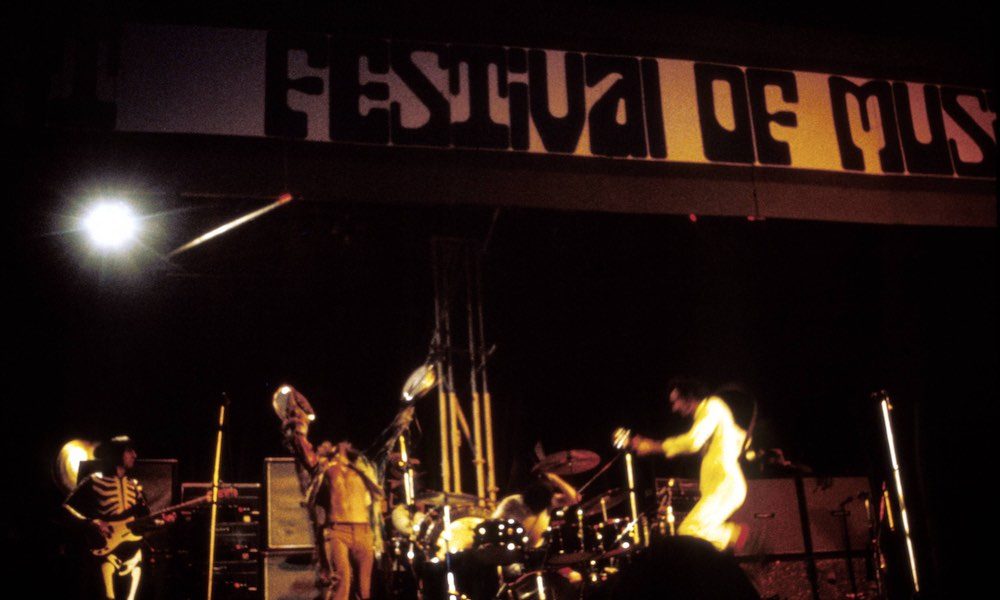 The third weekly instalment in the Join Together @ Home clip series from the storied live history of The Who has gone live, taking fans back to their renowned performance at the 1970 Isle of Wight Festival. The six-week series of YouTube Premieres is giving the band's global audience the chance to interact as they view vintage shows across the decades, available digitally for the first time.
Roger Daltrey, previewing the new episode, said of their famous show on August 29 that year: "I've read estimates of, like, 600,000 to 700,000 people that were at that show. I can't even remember how we got there, we certainly didn't fly to that one. We flew to the first one in 1969."
The Who - Live At Isle Of Wight 1970 | https://join-together.org/
The Who's Tommy tour had spanned 15 months by the time the band got to the island off England's south coast, for their second consecutive appearance at the festival. As the year before, they played much of the Tommy album, released in May 1969, but fans were now far more familiar with its material. The Who then delivered various earlier hits such as "Substitute," "My Generation" and "Magic Bus" as well as Eddie Cochran's "Summertime Blues" and the less widely-known "Naked Eye."
The extensive ukrockfestivals.com website, in its review of the third IoW Festival, notes: "Many of the names on the bill were big, but time has shown that they were not the cream of the crop from the era. Highlights were performances by The Who, Joni Mitchell and Miles Davis. Free, Taste, Family and Jethro Tull were good, but there were also disappointing sets by artists that were not performing at their best, such as The Doors and, sadly, Jimi Hendrix."
The weekly Join Together @ Home clips are free to watch, but viewers are encouraged to donate to the co-beneficiaries of the series, Teenage Cancer Trust and Teen Cancer America. The charities, in which Daltrey and Pete Townshend are closely involved, have both seen their income hit during the pandemic. Donations can be made directly via the link on the YouTube page or at www.join-together.org.
Listen to the best of The Who on Apple Music and Spotify.