Three Best-Selling Seether Albums Coming To Vinyl
'Disclaimer II,' 'Karma and Effect,' and 'Finding Beauty in Negative Spaces' are out November 13.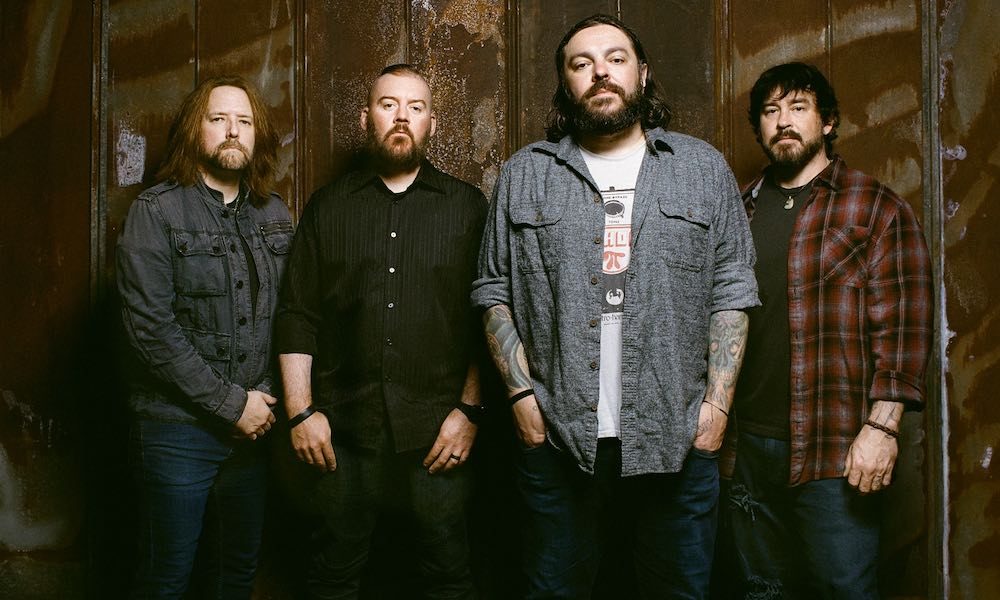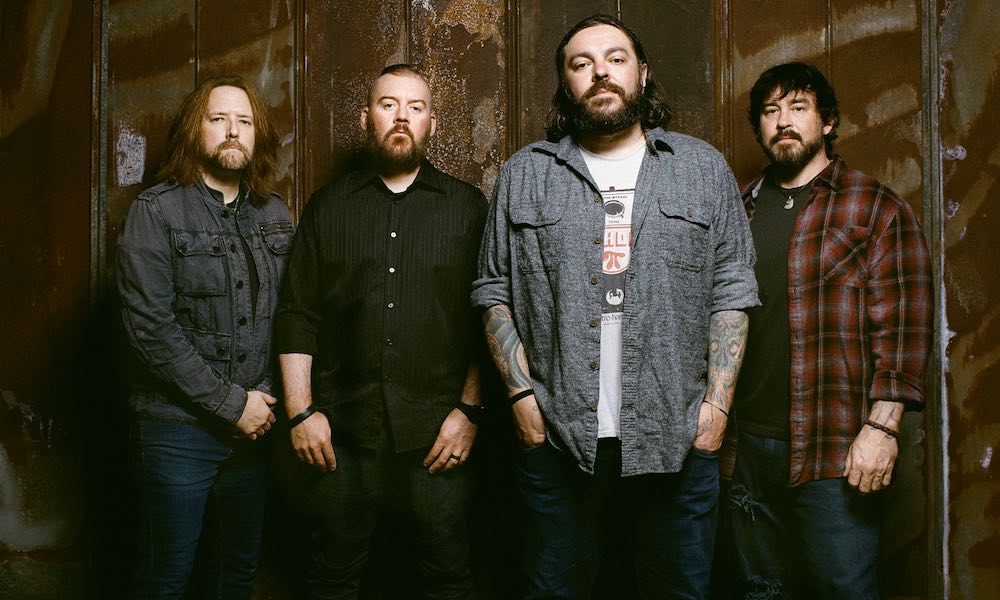 This year, South African hard rockers Seether are celebrating their 20th anniversary together. To mark this special occasion, the best-selling band will reissue three of their classic albums on vinyl for the very first time: 2004's Disclaimer II, 2005's Karma and Effect, and 2007's Finding Beauty in Negative Spaces. All three titles will be released November 13, with several vinyl color variants available.
The Platinum-certified Disclaimer II marked Seether's second studio album and served as a recompilation of their 2002 debut, Disclaimer. The LP included lightly remixed versions of Disclaimer's original 12 tracks, plus as eight additional songs, including the Top 20 hit "Broken," featuring Amy Lee of Evanescence.
Seether's Gold-certified follow-up, Karma and Effect, debuted in the Top 10 in the US, thanks in part to its chart-topping lead single, "Remedy." Available as a double LP, this special pressing of Karma and Effect comes on burgundy vinyl and features artwork etching on side D.
The final title, Finding Beauty in Negative Spaces, marks the group's Gold-certified fourth studio album, and features some of Seether's biggest singles, including "Fake It," "Rise Above This," and "Breakdown." The double-LP set also includes an artwork etching on side D and is available everywhere on lavender opaque vinyl. A limited-edition pressing will be available on translucent purple splatter vinyl via Seether's store.
Just weeks ago, Seether released their eighth studio album, Si Vis Pacem, Para Bellum (If You Want Peace, Prepare for War), via Fantasy Records. As with 2017's Poison the Parish, Seether's latest record finds frontman Shaun Morgan taking a more hands-on approach by producing the album.
The writing and recording process was also a breath of fresh air for Morgan, as he described in a recent interview with Guitar World. "I wasn't in any kind of rush. I enjoyed taking my time to look at the songs from all angles and really analyze which parts were better than others."
He also spoke about some of the other bands that inspired him for his latest record. "I wanted to be true to the Seether sound, because I love that 90s-era riff kinda energy, but I also wanted some more atmospheric A Perfect Circle or Deftones-influenced ideas. They have those beautiful ethereal moments which I've always enjoyed."
He added, "I had two main goals – to deliver something that Seether fans will want to hear, without being redundant or repeating myself. It had to be familiar. But on the other side of the coin, I wanted to branch out a bit."
Disclaimer II, Karma and Effect, and Finding Beauty in Negative Spaces will be available November 13 and can be preordered here.