Shawn Mendes Drops Emotional New Breakup Single 'It'll Be Okay'
'It feels like I haven't truly connected with you guys in a while. I miss you. I hope you love this song.'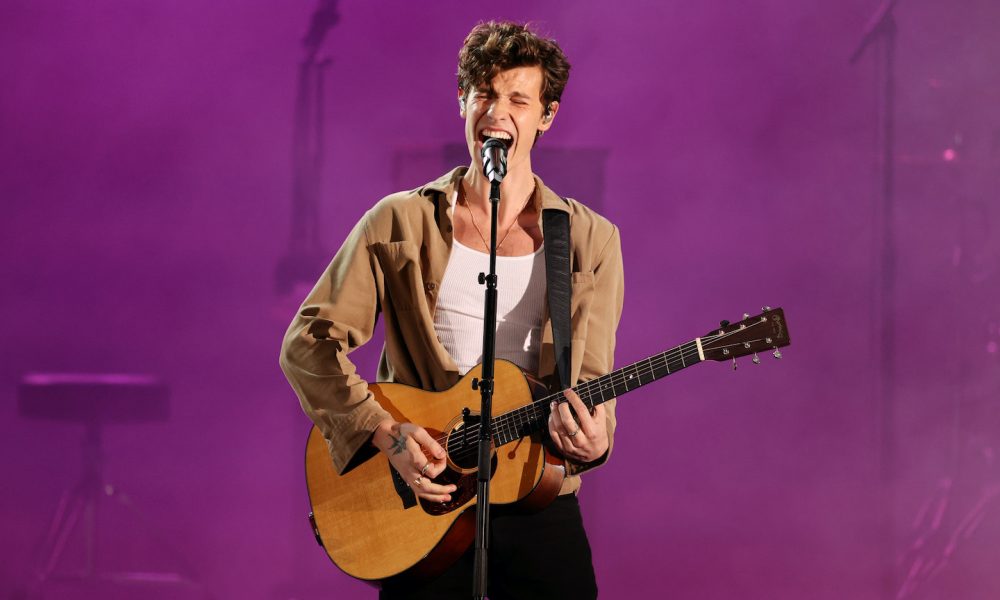 Sometimes the only silver lining of breakups is the music that comes out of them. After teasing new music earlier this week, Shawn Mendes finally dropped his new single "It'll Be Okay."
The heartbreaking ballad begins quietly, with muted organs as Mendes tenderly sings "Are we gonna make it? Is this gonna hurt? Oh, we can try to sedate it/But that never works."
Eventually, the song builds to a soaring crescendo, as Mendes attempts to convince himself and the listener, "We don't have to stay/ I will love you either way / It'll be okay."
Shawn Mendes - It'll Be Okay (Lyric Video)
Ahead of releasing the emotive ballad, the singer-songwriter shared a statement on social media with his fans.
"It feels like I haven't truly connected with you guys in a while. I miss you. I hope you love this song."
"It'll Be Okay" arrives on the heels of the 23-year-old singer's split with singer Camila Cabello. The two announced their split two weeks ago, after more than two years together.
The pair issued a joint statement announcing their breakup and assured fans that while they've gone their separate ways romantically, they will "continue to be best friends."
"Hey guys, we've decided to end our romantic relationship," read the statement on November 17. "But our love for one another as humans is stronger than ever. We so appreciate your support from the beginning and moving forward."
The former couple released the wildly popular duet "Señorita" back in 2019, which shot straight to No.1 on the Billboard Hot 100. The song marked Mendes and Cabello's second collaboration, following "I Know What You Did Last Summer" from Mendes' debut album, Handwritten, in 2015.
More recently, the singer announced his global Wonder tour will be kicking off in 2022, so it looks like fans might be in for some new music, outside of Mendes' 2020 album.
The singer will be joined by King Princess, Dermot Kennedy, and Tate McRae across 64 dates currently split into three legs with additional shows to come.
The tour begins in Copenhagen, Denmark on March 14, 2022, and winds through Europe before arriving stateside in Portland, Oregon on June 27.