Sia Announces Vinyl Reissue Of 'Some People Have Real Problems'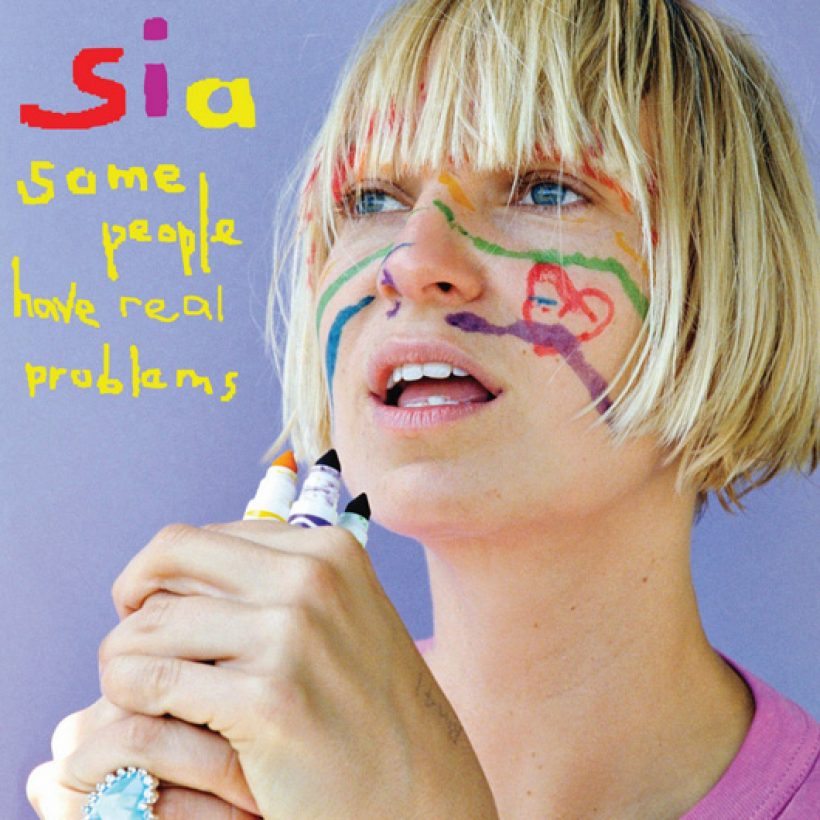 Sia has announced the double-LP reissue of her fourth studio album, Some People Have Real Problems, on 26 May, seeing the album appear on vinyl for the very first time.
Released in 2008 and featuring the singles 'Day Too Soon', 'The Girl You Lost To Cocaine', 'Soon We'll Be Found' and the 'Buttons', Some People… was a considerably more pop-oriented outing than Sia's previous efforts, though it retained the grit and sophistication that has made her so appealing throughout her career.
Speaking about the album title in a Rolling Stone interview at the time of the album's release, Sia said, "During the recording people would come in and complain about traffic, and I'd say, 'Some people have real problems.' Like they're waiting for a lung or they don't have a mum." Featuring two vocal cameos from Beck (on 'Academia' and 'Death By Chocolate') and a cover of the Ray Davies-penned 'I Go To Sleep', Some People… is an album that balances the playful with the considered, embodying the spirit of a then-emerging force in pop music.
Born in Australia, Sia started out as a backing singer and guest vocalist for Zero 7 before forging her own highly successful solo career as a singer, songwriter and producer. Famous for shunning the spotlight, the five-time Grammy nominee took a hiatus from performing in 2010, but continued writing for other artists. Rihanna's 'Diamonds' was one of many hugely successful songs to emerge from this period, alongside tracks written for Beyoncé, Céline Dion and David Guetta, among others.
She made a return with her sixth album, 2014's record 1000 Forms Of Fear, which debuted at No.1 on the Billboard 200 and was bolstered by the hit single 'Chandelier'. Despite donning a varied succession of wigs in order to retain her anonymity, it's fair to say that the whole world now knows who Sia is.
And if you don't, then Some People… is a great place to start.
The vinyl reissue of Some People Have Real Problems is out on 26 May and can be ordered here.
Will Davies
Format:
UK English