Watch Sigrid Perform Cover Of Neil Young's 'Old Man'
Sigrid is currently promoting her new album, 'How To Let Go.'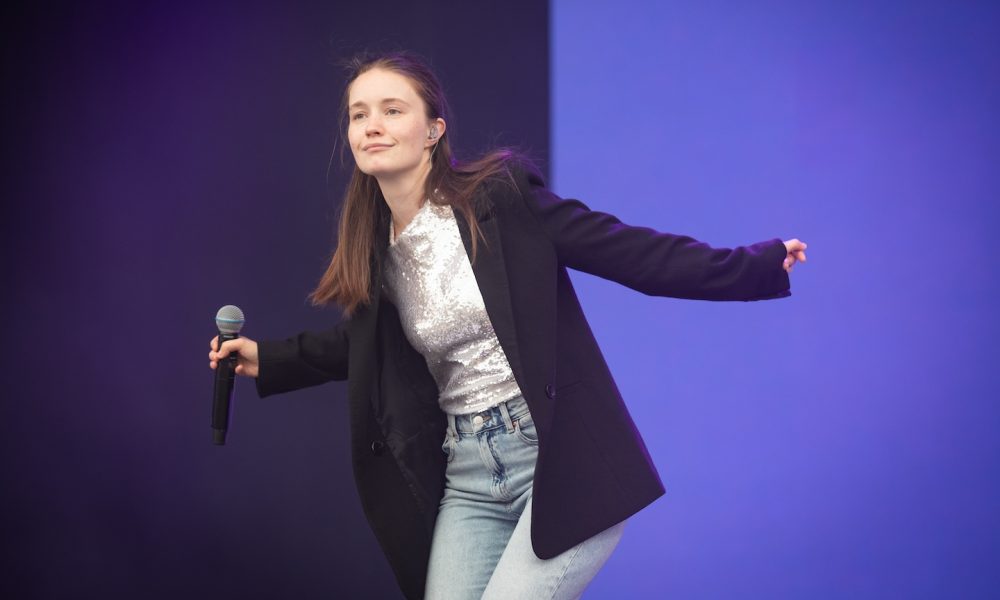 For a BBC Radio 2 Piano Room session, Sigrid and the BBC Concert Orchestra performed a cover of Neil Young's classic track, "Old Man."
The performance was part of a BBC Radio 2 Piano Room session filmed at Maida Vale Studios. During the cover Sigrid shows off her skills on the piano. The performance also features arrangement from Rob Eckland.
Sigrid - Old Man ft BBC Concert Orchestra (Radio 2 Piano Room)
Sigrid Tweeted, "played my favourite Neil Young song Old Man live on @BBCRadio2 @RealKenBruce together with @BBCCO – conducted and arranged by @robeckland what an absolute honour!"
Sigrid's highly-anticipated sophomore album, How To Let Go, is out now via Island Records and serves as the follow up to her acclaimed debut album Sucker Punch, shared in 2019.
"The concept of 'how to let go' is the thread that runs through the album and through my life—just letting go of things you say, of people that have hurt you, or situations where I have been stupid," Sigrid shared in a statement upon the album's release. "Life is about letting go and moving on. It sounds so simple, but it never is."
In the initial album announcement, Sigrid explained that the slick, 12-track record was largely inspired by her time away from home – and how the world outside of all she had known differed from that environment. She explained: "They're two different things. The chill girl who loves to ski and hike and cook versus the other part of me that's like 'let's go out,' or let's play massive shows, go on stage and not be scared of anything. I used to be so shy as a kid but then when I'm on stage at Glastonbury for example I love losing myself in it."
But as she continued to craft her sophomore effort, the singer shifted into an introspective songwriting mode that allowed her to free herself from the restraints of external expectations. Speaking with The Guardian, Sigrid explained: "It's also about letting go of the doubts and fears I have. I'm scared of things, and this means a lot to me because I am ambitious, as I think a lot of artists are. I'm afraid of losing it because it means so much to me."