Sinéad O'Connor Sings New 'Outlander' Theme Song
Fans of the show can listen to "The Skye Boat Song" now.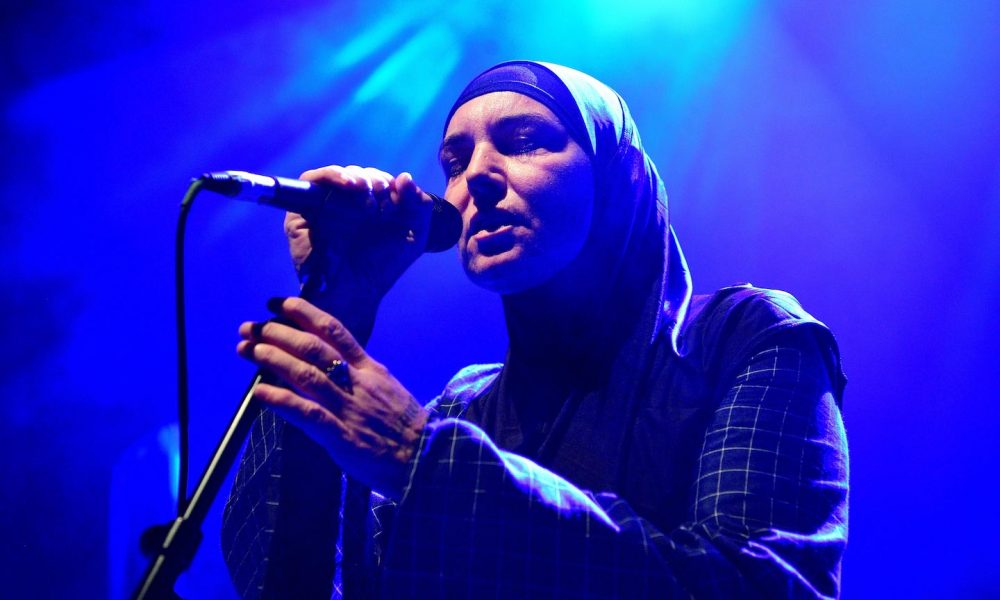 Starz dropped a Valentine's Day surprise for fans of the time-traveling romance series Outlander: a new version of the show's opening credits sung by legendary Irish singer Sinéad O'Connor.
Each season, the arrangement and performer of "The Skye Boat Song," a Scottish folk tune, changes, and for the show's penultimate season O'Connor took the opportunity to put her spin on it. Like much of O'Connor's original work, her version of "The Skye Boat Song" takes inspiration from traditional Irish folk music.
Outlander | Opening Titles ft. Sinéad O'Connor | Season 7
"We are honored to have Sinéad O'Connor performing 'The Skye Boat Song,'" showrunner and executive producer Matthew B. Roberts said in a statement. "Her rendition is, for me, a reminder of all that's beautiful about Outlander. She is talented beyond measure. Hers is a voice of the ages — one which pierces heart and soul — and embodies the spirit of the show."
Based on the bestselling book series by Diana Gabaldon, the Outlander series premiered in 2014 and continues to have a massive fanbase. The theme song has taken on many different lives since the premiere, adapting to fit the show's moving locations and storylines. This has included versions in English and Gaelic and the addition of French and Caribbean instruments. The opening lyrics remain consistent, with O'Connor's iconic voice singing "Sing me a song of a lass that is gone / Say, could that lass be I?"
In 2021 after promoting her memoir Rememberings, O'Connor announced she would be retiring from music, but soon retracted the statement. "I love my job. Making music that is. I don't like the consequences of being a talented (and outspoken woman) being that I have to wade through walls of prejudice every day to make a living," she explained. "Also, I lied when I said I'm past my peak," O'Conner also noted. "Ain't no such f__ing thing)."
Listen to the best of Sinéad O'Connor on Apple Music and Spotify.