Songwriter Supreme Jimmy Webb To Unveil New Memoir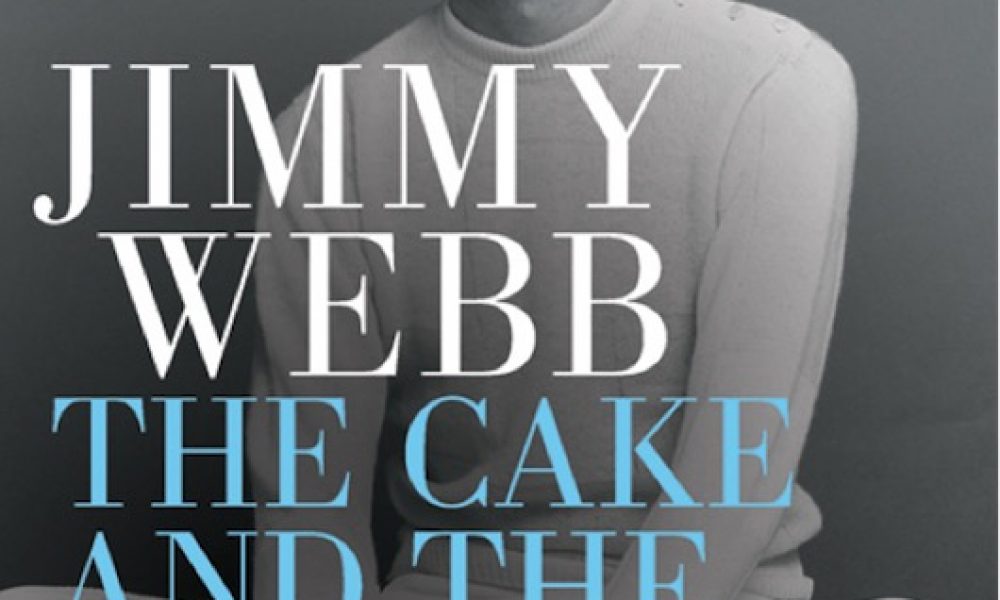 Jimmy Webb, one of the creators of the modern American songbook, will have his new memoir, The Cake and the Rain, published by Omnibus Press in the UK on 31 August. It was published in the US by St. Martin's Press in April.
The book details the early life, and the first 15 years of the career, of a man whose songwriting genius produced such classics as 'Up, Up and Away,' 'MacArthur Park' (the unforgettable lyrics of which inspire the book's title), 'Wichita Lineman' and 'Galveston.' Webb describes many of his musical collaborations with the stars who sang his songs, such as Frank Sinatra, Art Garfunkel, Carly Simon, Harry Nilsson, the 5th Dimension and, of course, Glen Campbell.  
The youngest person ever to be inducted into the Songwriters' Hall of Fame, Webb is also the only composer to have won Grammy Awards for his music, lyrics and orchestration. In The Cake and the Rain, he describes how, growing up in Oklahoma, he was forced to learn piano by his mother, how he began writing songs in high school, and his early dues-paying before his breakthrough year of 1967.
Webb also remembers memorable encounters with Louis Armstrong, Paul McCartney, George Harrison, John Lennon and others. He details his  struggle to establish himself as an artist in his own right, and the hedonistic lifestyle of the late 1960s and early 1970s that saw his drug use spiral out of control. He reveals how his cocaine addiction led to an overdose that became a life-changing moment and inspired him to get clean.
A father of six who lives in New York with his wife Laura Savini, Webb continues to write and perform, notably in recent times with his one-man show, and his work resonates throughout popular music. Four of his songs are on Adiós, the newly-released final album by Campbell, his longtime friend and perhaps the ultimate exponent of his music.
Format:
UK English