Spoon Covers The Beatles' 'Christmas Time Is Here Again' For Spotify Holiday Singles Series
'Recording 'Christmas Time Is Here Again' was a group effort that pulled us away from rehearsals and quickly sent us down a turbulent path of what you might call the Christmas spirit.'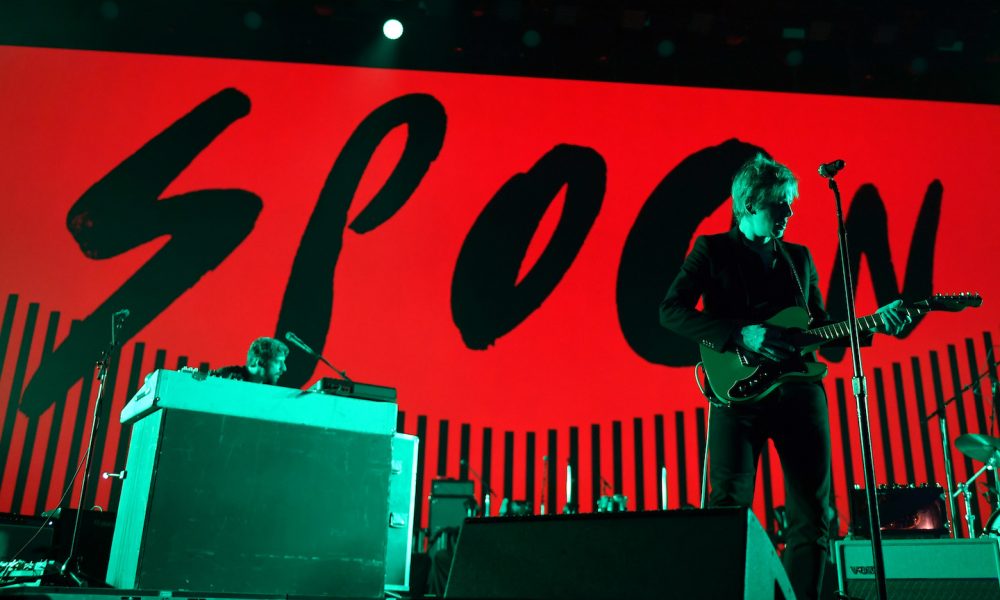 Spoon has covered The Beatles' festive rarity "Christmas Time (Is Here Again)" as part of a new Spotify Holiday Singles series.
The acclaimed Austin, TX indie band appears on the new playlist alongside the likes of Nao, Ashnikko, jxdn, Lee Hi, and more.
Spoon's cover of the obscure Yuletide song remains faithful to the original, layering it with rich vocal harmonies and warm guitar licks as the song's title gets repeated throughout the track. Listen to it on the Spotify Holiday Singles playlist.
The band's frontman Britt Daniel said of the cover: "Recording "Christmas Time (Is Here Again)" was a group effort that pulled us away from rehearsals and quickly sent us down a turbulent path of what you might call the Christmas spirit. And it's our song with the most band members doing vocals ever – pretty sure I'm counting four. THE WAR ON CHRISTMAS IS OVER."
The Beatles' original version of "Christmas Time (Is Here Again)" was recorded in 1967 and was released in the same year for the band's fan club Christmas record. A wider release was planned for 1984 but never came to fruition, leaving fans of the Fab Four unable to get hold of an official version of the track until it was reissued as part of The Christmas Records, a 2017 limited-edition box set of all the group's festive albums.
Meanwhile, Beatles legend Ringo Starr is set to teach aspiring drummers the art of his craft in a new online course in partnership with Masterclass. The iconic drummer will teach a course on drumming and creative collaboration through the platform, with the lessons launching on November 22.
Starr's drumming course is one of several new programs of study on Masterclass, which also includes singing courses from Christina Aguilera and Mariah Carey.
And of course, The Fab Four will once again appear on the small screen with the highly anticipated premiere of Peter Jackson's documentary series, The Beatles: Get Back, airing exclusively on Disney+ next week consecutively on November 25, 26 and 27.