Ringo Starr Set To Teach A Drumming Masterclass
The course will launch on November 22.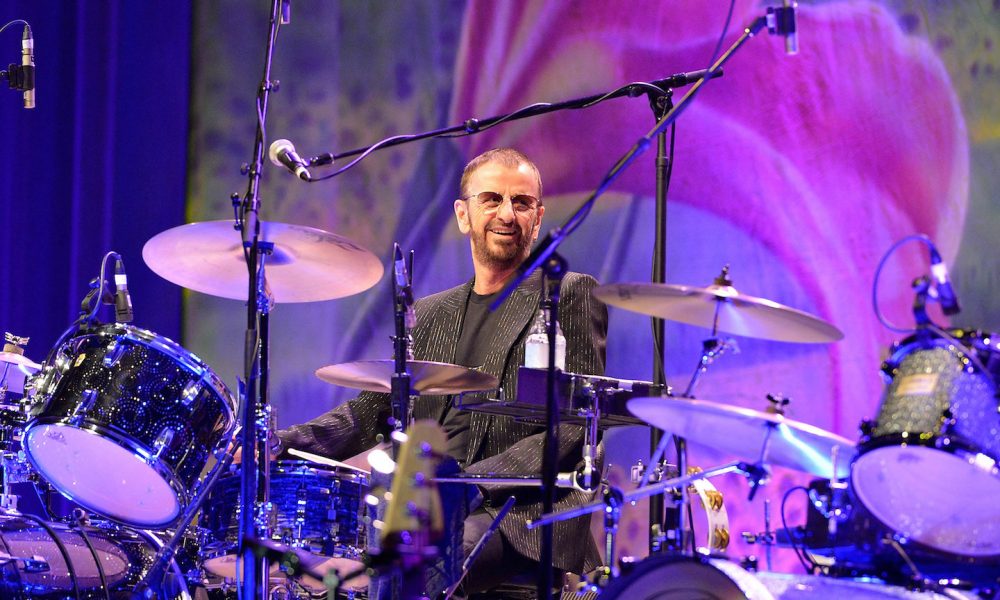 Legendary Beatles drummer Ringo Starr has teamed up with Masterclass to provide an online course on drumming and creative collaboration. The course will launch on November 22.
Ringo's involvement was announced during Masterclass' first-ever First Look event, where the online education subscription platform revealed their upcoming line of new courses, learning experiences, and initiatives to aid underserved communities.
The event took place at the Whitney Museum of American Art and also featured announcements of singing courses that will be offered by Christina Aguilera and Mariah Carey in 2022.
"MasterClass puts you in the room with the world's best, giving members unprecedented access to the greatest minds of our time," said David Rogier, founder and CEO of MasterClass. "Today's announcements will expand that opportunity with new classes, features, integrations and partnerships that will help deliver access to the platform to more people in more ways and in more places."
Starr is not the first rock star to offer his services to Masterclass users. Metallica has presented a course on how to be in a band, while Tom Morello and Carlos Santana have also passed on their wisdom to Masterclass subscribers.
Starr released his most recent EP, Change The World, in September. He will be appearing in the highly anticipated Get Back documentary directed by Academy Award-winner Peter Jackson, best known for his work on The Lord of the Rings films and King Kong. The new version of the documentary will be released on November 25.
More recently, Ringo Starr led over 100 drummers in a cover of The Beatles' "Come Together" as part of a campaign to end world hunger.
Billed as "the greatest collection of drummers ever performing on one song", the rhythm-filled track features contributions from musicians from all genres and fields. Pearl Jam's Matt Cameron, Red Hot Chili Peppers' Chad Smith, The Police's Stewart Copeland, Free's Simon Kirke, and 11-year-old musical prodigy Nandi Bushell are among the rock artists to participate.
Starr will also be getting back on the road with his All Starr Band next year for a tour across America throughout May and June. Tickets are available on his official site.
Buy or stream Ringo Starr's Change The World EP.