Stamps Of Approval For Roger Dean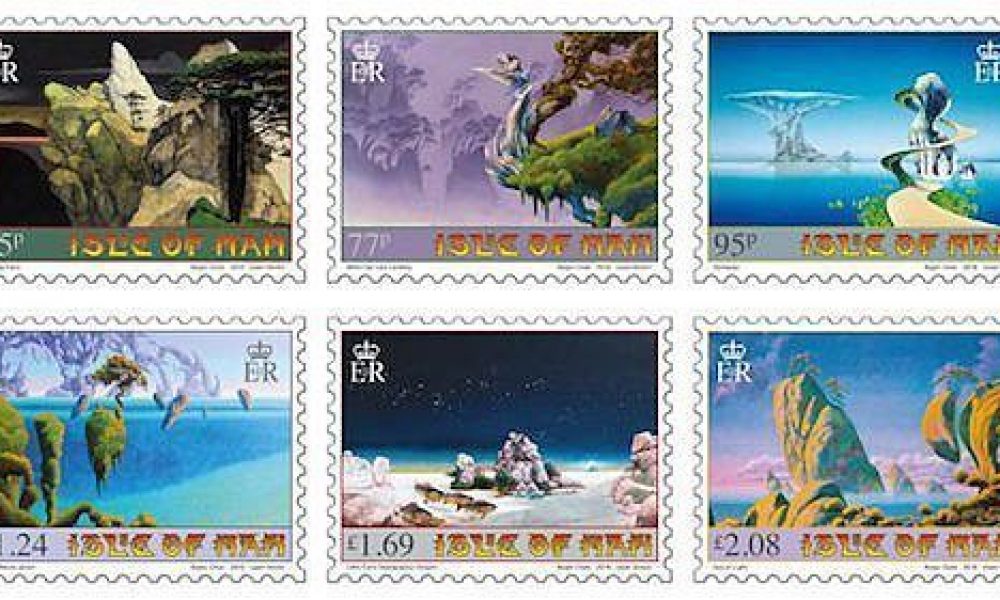 The celebrated album art designer Roger Dean, synonymous with the work of such progressive rock figureheads as Yes and Asia, will have an exhibition on display on the Isle of Man from this weekend. Islands and Bridges will open at the Manx Museum on Saturday (20) and runs until 19 November.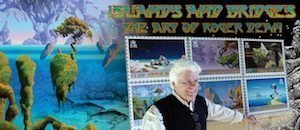 Also on Saturday, the Isle of Man Post Office will issue a set of six postage stamps, displaying some of the images from the exhibition, and Dean will have his three books, Views, Magnetic Storm and Dragon's Dream, republished.
"The Isle of Man Post Office, Manx National Heritage and the Manx Museum kindly invited me to produce a set of stamps to go with my exhibition on the Isle of Man that opens on 20 August," says Dean. "Caught between Ireland and Britain, the Isle of Man has a unique history and landscape.
"It is an island between two countries both with an ancient history, but the Isle of Man has retained its own identity, myths and history," he continues. "It is a small island but within its shores are varied landscapes of great beauty, a gem." All three books will be available at the exhibition, more details of which are available here.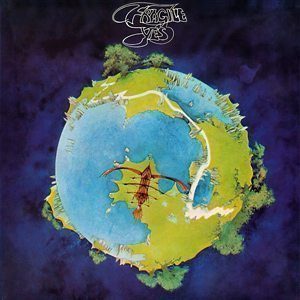 Dean, who turns 72 later this month, has been creating album art since 1968, and his early work also included designs for such bands as Atomic Rooster and Osibisa. He began his career-long association with Yes with the cover of their 1971 landmark Fragile, also creating the band's familiar logo.
He also designed the art for Gentle Giant's 1972 album Octopus and releases by Greenslade, Budgie and Moody Blue John Lodge's 1977 solo set Natural Avenue. Earlier this year, he created the art for the new recording of Rick Wakeman's The Myths and Legends of King Arthur and the Knights of the Round Table.
Format:
UK English