Fiery Jazz And Cultural Critic Stanley Crouch Dies At 74
The passionate writer was an influential and divisive figure in the jazz world.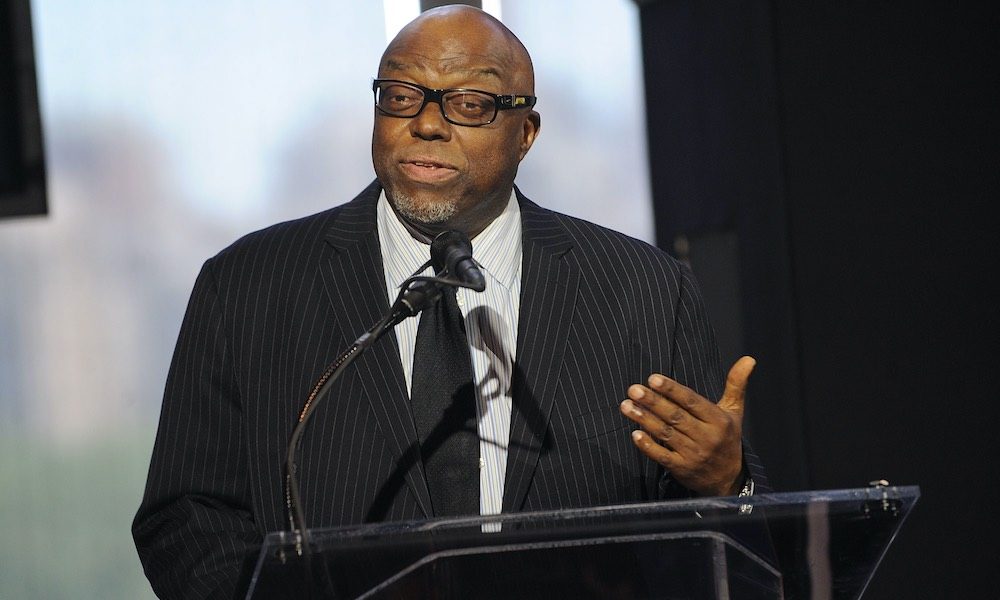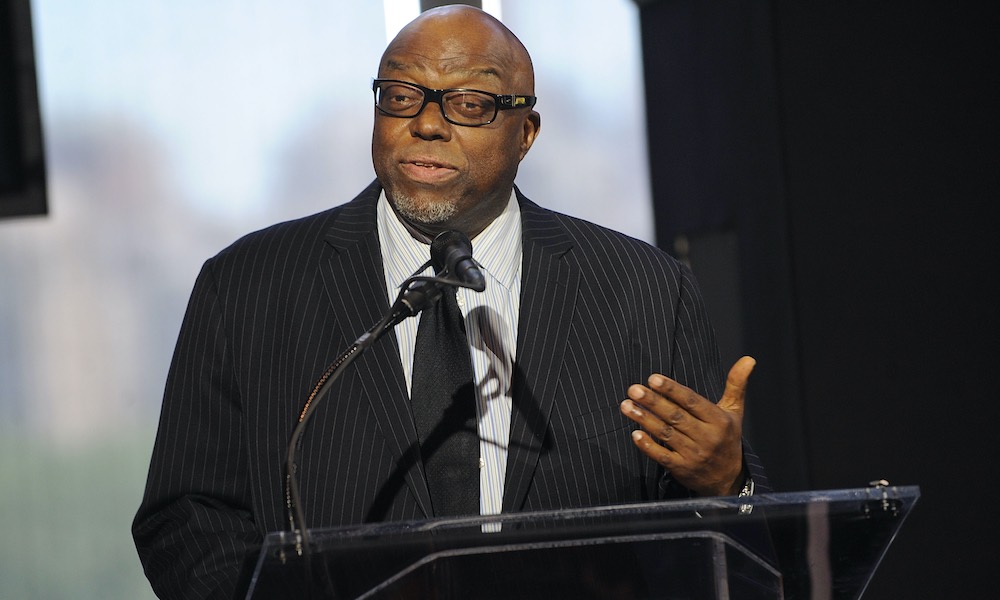 Impassioned jazz and culture critic Stanley Crouch has died at the age of 74, following longtime health issues. Throughout his long and storied career, the New York-based writer and critic maintained a lofty, and at times controversial, presence in the jazz world.
Born in Los Angeles in 1945, Crouch grew up with a fierce love for the written word. He launched his career at the Claremont Colleges in Southern California, where he was poet-in-residence at Pitzer, and later a young literary professor at Pomona. An amateur drummer, Crouch also pursued his love for music by forming the avant-garde jazz group, Black Music Infinity.
In the mid-70s, Crouch relocated to New York, where he became a cultural critic at the Village Voice. Despite his musical roots, Crouch quickly developed into a jazz purist and was known for his strong opinions on many of the genre's burgeoning movements.
But Crouch was also a tireless advocate for jazz music – and many of its most important artists. Among his many published works was a highly-respected biography of Charlie Parker, Kansas City Lightning: The Rise and Times of Charlie Parker. Crouch also stood as the President of the Louis Armstrong Foundation and was an early supporter and mentor of Wynton Marsalis. In the late 80s, Crouch and Marsalis joined forces to establish the venerable Jazz at Lincoln Center program. The two also advised Ken Burns on his 2001 documentary, Jazz, and appeared as on-screen commentators.
Beginning in 1995, Crouch had a column the New York Daily News, which ran for nearly two decades. He was also a regular guest on news programs like 60 Minutes.
Among his many awards, Crouch received a Guggenheim Fellowship in 1982, a MacArthur Fellowship in 1993, and a Fletcher Foundation Fellowship in 2005. More recently, he was honored with the Windham-Campbell Prize for nonfiction from Yale University and received Lifetime Achievement Awards from both the Louis Armstrong Educational Foundation Award and the Jazz Journalists Association. Last year, he was named a National Endowment of the Arts Jazz Master.
In the acknowledgments of Kansas City Lightning, Crouch a wrote about his emotional connection to the genre: "Through all of the joy, all of the sorrow, and all the bittersweet half-steps, I came to recognize that jazz was always, or could be, a looking glass through which to see and express life in its multi-various forms and the infinity of its feelings, articulated in the transcendent beat of blues and swing."
He continued, "I can reconnect with my entire family, all of my neighborhoods, everything I've ever done or imagined, whenever I hear any jazz band heat up and 'put the pots on,' showing how well it can struggle for joy together. No art says 'I want to live' better or more forcefully than jazz."
Following the news of his passing, the Louis Armstrong House Museum shared a tribute to the late critic, among many other artists, writers, and peers.
"The Louis Armstrong House Museum is saddened to hear of the passing of longtime Louis Armstrong Foundation President Stanley Crouch, a tireless advocate for the greatness of Louis Armstrong, the musician, and the man. The following comes from Stanley's widow, Gloria Nixon-Crouch; all of us at the Louis Armstrong House Museum send our deepest condolences to Gloria and the rest of Stanley Crouch's family."
Crouch, who passed away September 16 at the Calvary Hospital in The Bronx, New York, is survived by his wife, Gloria Nixon-Crouch. He is also survived by his daughter from a previous marriage, Gaia Scott-Crouch, and his granddaughter, Emma Flynn White.