Styx Announces First New Album In Four Years 'Crash Of The Crown'
Listen to the title track ahead of the album's release on June 18.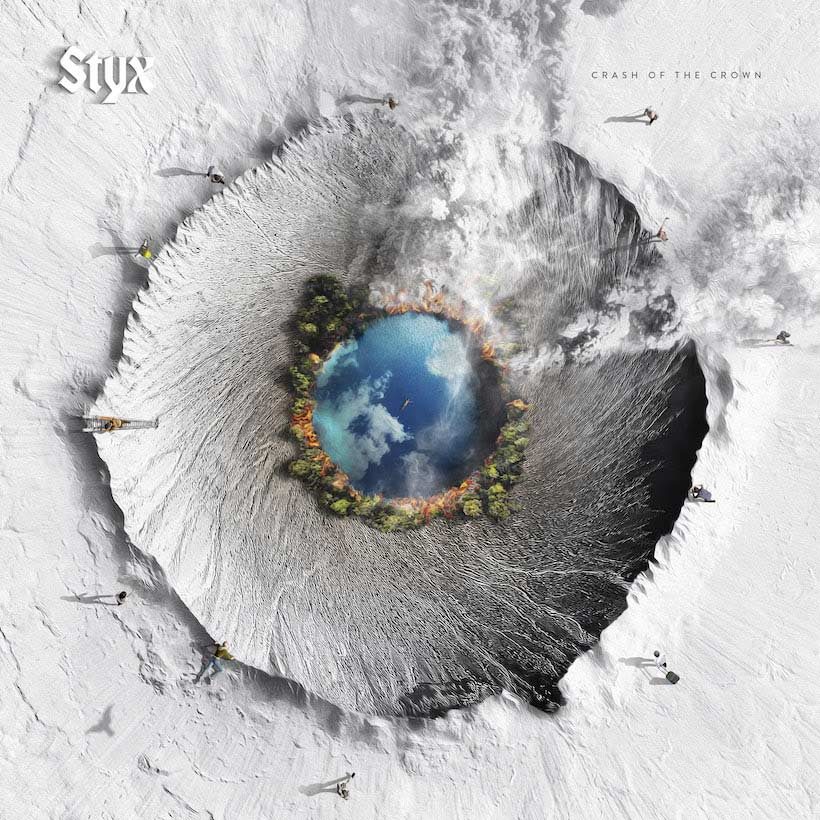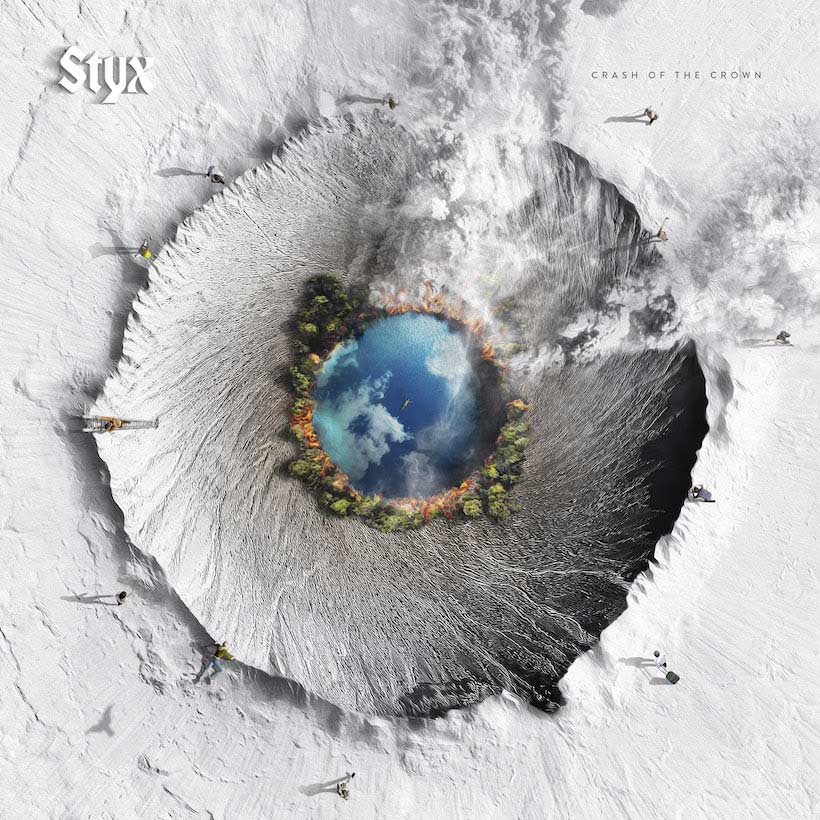 Legendary rock outfit Styx has returned with the announcement of its 17th studio album, Crash of the Crown, which is set for release on June 18 via the band's label, Alpha Dog 2T/UMe
Crash of the Crown was written pre-pandemic and recorded during the trying times of the global crisis. The record will be offered in clear vinyl, black vinyl, on CD, and on digital platforms.
Crash of The Crown's title track was released today – premiering exclusively during Eddie Trunk's "Trunk Nation" program on SiriusXM Satellite Radio. The track breaks new ground for Styx and it's the first cut in the band's storied canon to feature three lead vocalists.
"I'm always looking for the one different thing we can do and still have it be Styx," Lawrence Gowan notes, "and that's the song I'm most proud of. The beauty of it is that it's the culmination of all our talents crammed together into one song, Abbey Road-style. I also got to use some gear I never thought I'd have the chance to play on a Styx record like Tommy's Hammond B3 organ, my Minimoog, and my Mellotron."
Efforts to record Crash of the Crown began in earnest in Nashville. The group decided to track the album at guitarist Tommy Shaw's studio during the fall of 2019, but the global pandemic inevitably transformed the band's recording sessions. Safety precautions took precedent for all involved Styx band members and production affiliates, with much quarantining and testing required before any one of them could travel to Shaw's home base.
Regarding the record, Shaw had this to say: "We've never been a protest band. We're more like a gospel caravan trying to send out positive messages wherever we go."
Shaw joined Styx in December 1975 as a guitarist/vocalist and instantly became one of the band's most important songwriters. "In order to share those positive messages, you have to look at what the problems are first to figure out all the ways you can help make sure everything's going to be alright. That's a very important part of how we do what we do."
The group will also be touring, and they've already announced a number of dates, which can be viewed below. Tickets for various cities for their dates with Collective Soul, as well as exclusive VIP packages from each band, are available now at StyxWorld.com and CollectiveSoul.com.
Crash of the Crown is the follow-up to Styx's 16th studio album, The Mission (their first in 14 years at the time, which was released on June 16, 2017, on the band's label, Alpha Dog 2T/UMe.
Styx's Crash of The Crown is out June 18 and is available for pre-order.
Styx Tour Dates With Collective Soul:
Wed 6/16 St. Augustine, FL St. Augustine Amphitheatre (STYX only)
Fri 6/18 Alpharetta, GA Ameris Bank Amphitheatre
Sat 6/19 Southaven, MS Landers Center
Sun 6/20 Brandon, MS Brandon Amphitheatre
Tue 6/22 Louisville, KY Waterfront Park
Thu 6/24 Lincoln, NE Pinewood Bowl Amphitheatre
Fri 6/25 Bonner Springs, KS Providence Medical Center Amphitheatre
Sat 6/26 Camdenton, MO Ozarks Amphitheater
Sun 6/27 Oklahoma City, OK Zoo Amphitheatre
Fri 9/24 Las Vegas, NV The Venetian Theatre (STYX only)
Sat 9/25 Las Vegas, NV The Venetian Theatre (STYX only)
Sun 9/26 Las Vegas, NV The Venetian Theatre (STYX only)
Sun 10/24 Helotes, TX John T. Moore's (STYX only)