Styx Set To Release 'The Mission', Their First Studio Album In 14 Years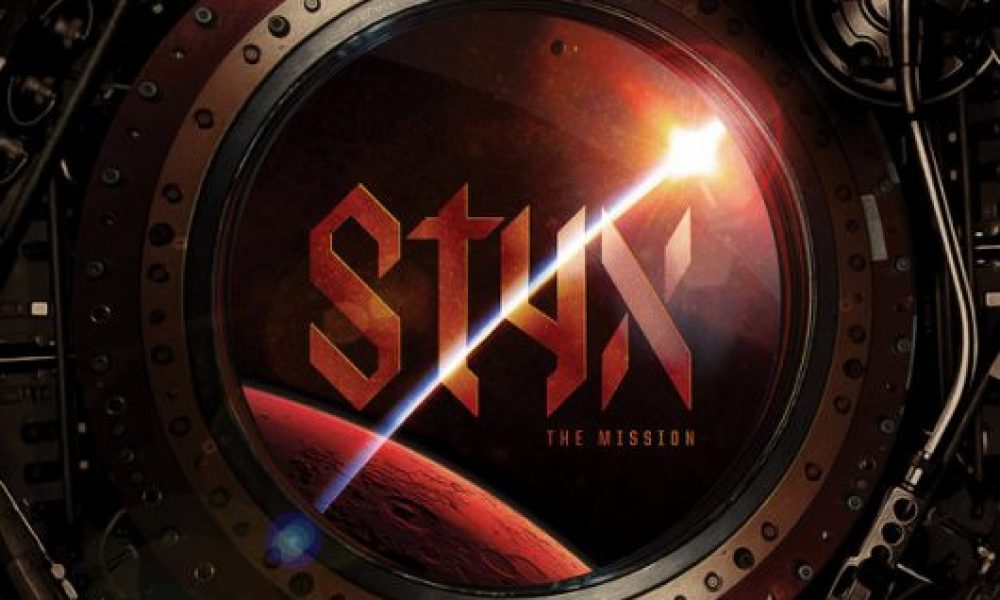 Chicago prog-rock legends Styx are set to release their new album, The Mission, on 16 June 2017. It is their first record of all-new studio material since 2003's Cyclorama.
"The planets truly aligned for The Mission, and I couldn't be prouder" guitarist Tommy Shaw said in a press release. "It's our boldest, most emblematic album since Pieces Of Eight."
Keyboardist Lawrence Gowan added: "This album feels simultaneously comfortable and new. It's both entertaining and charming, and a natural progression of our sound."
The Mission features 12 tracks and the album's story line takes place in 2033. It deals with the first manned mission to Mars via Khedive, a nuclear-powered spaceship, underwritten by the Global Space Exploration Program (GSEP). Tommy Shaw and producer Will Evankovich created the record's concept, while Styx's three vocalists – Shaw, James 'JY' Young and Gowan – play the roles of Pilot, First Officer and Engineer. Styx's non-singing members – Chuck Panozzo, Todd Sucherman and Ricky Phillips – serve as the ship's crew.
"The Mission is one of those once-in-a-lifetime opportunities to be a part of something unique and special that's happening in real time right in front of you", Will Evankovich said of the project, which took two years to record. "It is one of those albums that musically and cosmically showed you the next right thing to do every step of the way. I will forever be grateful and proud of what we did in this body of art."
Chuck Panozzo added: "The Mission is a sincere and honest representation of how Styx built upon where we were in the 20th Century in order to go somewhere new in the 21st Century."
The tracklist to The Mission is as follows:
'Overture'
'Gone Gone Gone'
'Hundred Million Miles'
'Trouble At The Big Show'
'Locomotive'
'Radio Silence'
'The Greater Good'
'Time May Bend'
'Ten Thousand Ways'
'The Red Storm'
'All Systems Stable'
'Khedive'
Click here to explore our Styx Artist Page
Format:
UK English