Sum 41 To Split Up After Worldwide Tour And Final Album
The band has been together for 27 years.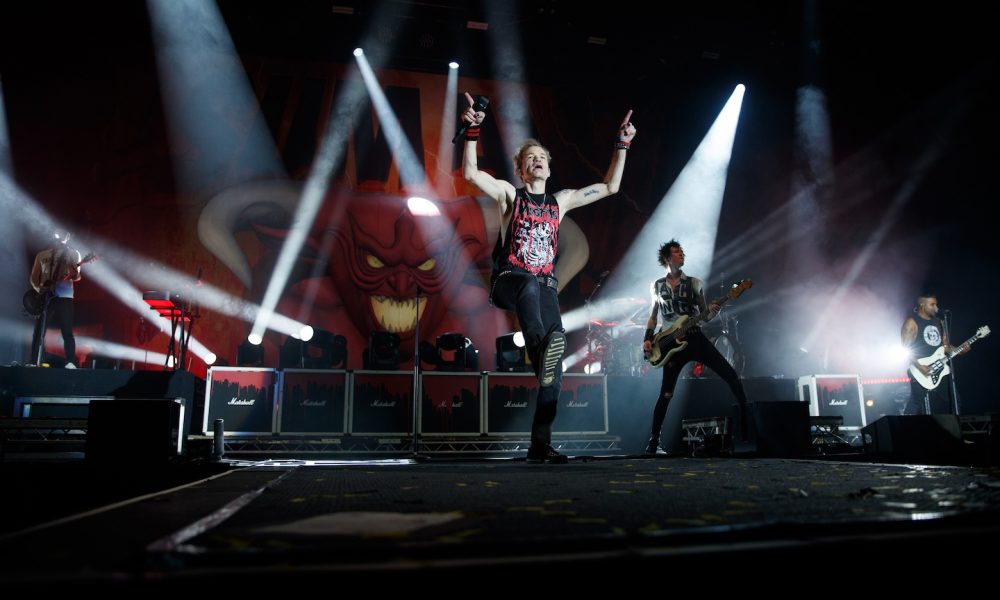 Canadian pop-punk band Sum 41 has announced that it is splitting up after almost three decades together. "Being in Sum 41 since 1996 brought us some of the best moments of our lives," the band said in an Instagram post.
The post continues: "We are forever grateful to our fans both old and new, who have supported us in every way…Sum 41 will be disbanding. We will still be finishing all of our current upcoming tour dates this year, and we're looking forward to releasing our final album Heaven :x: Hell, along with a final worldwide headlining tour to celebrate."
The Canadian hardcore and melodic punk group Sum 41 has been making inroads since 1996 and three years later they broke out of their locale with the classic debut All Killer, No Filler. No idle boast either that since AKNF has gone Platinum in the UK, the USA and, of course, in their native Canada where they are feted as superstars. Following such a success might seem daunting but they achieved that feat with Does This Look Infected?.
Global sales of over five million, allied to Sum 41's legendary touring schedule, where they have been known to appear as their own support act – the heavy metal version they call Pain for Pleasure – kept them in the public gaze and they have maintained a ferociously high standard on Chuck, Underclass Hero and more recently, Screaming Bloody Murder.
Underlining their prestige they are two times Juno Awards winners in a field that regularly includes other Canadian stars like Nickelback, Diana Krall and Sam Roberts. In the 2012 Grammy Awards Best Hard Rock/Metal Performance category they narrowly lost out when their most excellent "Blood in My Eyes" was pipped by Foo Fighters' "White Limo" but really they crave the acclaim of their fans way above industry glad-handing.
With an increasingly complex framework of sound to explore they can't be defined in simplistic punk rock terms: metal and hardcore roots aren't going away but they are fine with garage rock and major in melody, citing Bad Religion, Rancid, Green Day, Slayer, Nirvana and even The Beatles as influences.