Sum 41
The Grammy-nominated Canadian pop-punk band led by Deryck Whibley have charted a successful multi-decade career with their high-energy rock.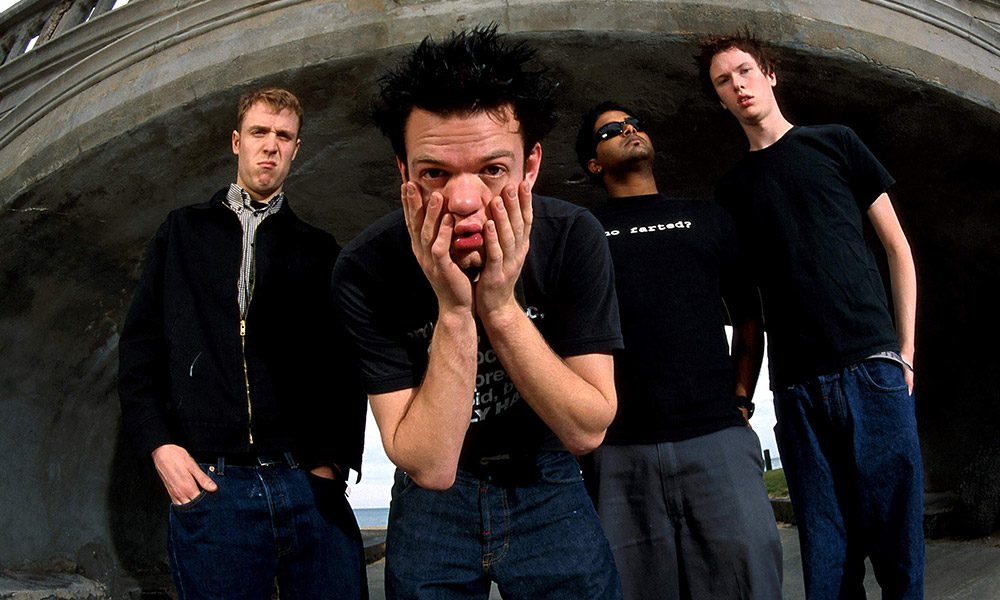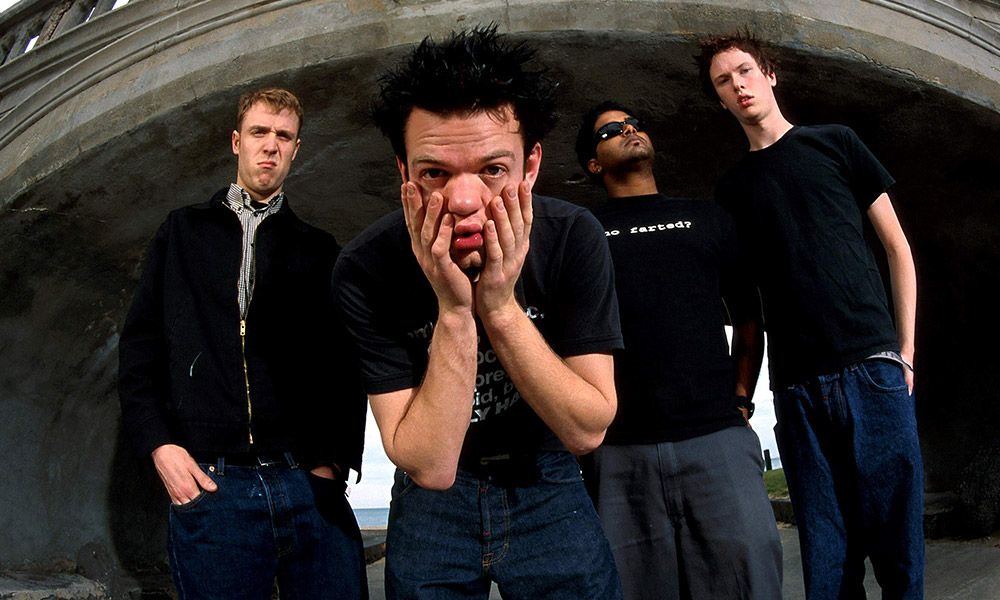 The Canadian hardcore and melodic punk group Sum 41 has been making inroads since 1996 and three years later they broke out of their locale with the classic debut All Killer, No Filler. No idle boast either that since AKNF has gone Platinum in the UK, the USA and, of course, in their native Canada where they are feted as superstars. Following such a success might seem daunting but they achieved that feat with Does This Look Infected?.
Global sales of over 5 million, allied to Sum 41's legendary touring schedule, where they have been known to appear as their own support act – the heavy metal version they call Pain for Pleasure – kept them in the public gaze and they have maintained a ferociously high standard on Chuck, Underclass Hero and the most recent, Screaming Bloody Murder. Underlining their prestige they are two times Juno Awards winners in a field that regularly includes other Canadian stars like Nickelback, Diana Krall and Sam Roberts. In the 2012 Grammy Awards Best Hard Rock/Metal Performance category they narrowly lost out when their most excellent "Blood in My Eyes" was pipped by Foo Fighters' "White Limo" but really they crave the acclaim of their fans way above industry glad-handing. With an increasingly complex framework of sound to explore they can't be defined in simplistic punk rock terms: metal and hardcore roots aren't going away but they are fine with garage rock and major in melody, citing Bad Religion, Rancid, Green Day, Slayer, Nirvana and even The Beatles as influences. With their charismatic frontman and main writer Deryck Whibley providing the ever-present core, other long-standing Sum 41'ers are bassist Jason McCaslin and lead guitarist Tom Thacker. Whibley recently overcame a life-threatening personal problem but after hanging out with recovering friends Iggy Pop, Duff McKagan, Matt Sorum and Tommy Lee he is in a good place and hints at new material for what will be the band's sixth studio release. With Whibley playing club dates that feature offshoot act The Happiness Machines and a major summer date in Colombia at Festival Rock al Parque the stage is set for a grand return.
Tearing out of Ajax, Ontario as a band called Kaspir, Whibley and original drummer Steve Jocz enlisted Dave Baksh on guitar and Jason McAslin on bass to perfect a mostly covers set. They changed their name to Sum 41 to reflect an extended summer vacation – or so they say. The EP, Half Hour of Power included "Makes No Difference", a slice of teenage skate rock that turned heads and helped them win an improved deal with Island Records. At the turn of the millennium, they were now primed to maker their debut album proper, the mighty All Killer, No Filler, which borrowed its title from Jerry Lee Lewis. Contained within is the essence of what makes Sum 41 tick: "Fat Lip", "In Too Deep", "Motivation", "Handle This" – all were polished up with the producer Jerry Finn (Blink-182, Morrissey, The Offspring et al) who died far too early in 2008. Gravitating towards the anthemic side of punk pioneered by the likes of Green Day, Sum 41 captured the teen zeitgeist alright and the absurdly catchy "Fat Lip" topped the Billboard Modern Rock Tracks chart while hitting #8 in the UK where audiences took them to heart, no doubt appreciating energy that fused the Beastie Boys crowd antics to Black Sabbath's incendiary sonic prowess.
Sticking to the short, sharp shock method Sum 41 weighed in with Does This Look Infected? now utilising the console skills of Greg Nori, their then manager. While the previous album was mostly aimed at the concerns of their natural audience this time they darkened and blurred the edges with tracks that dealt with depression, insomnia and the perils of untrammelled hedonism. Aggressive and heavy throughout, the zombie artwork and spooky tracks like "The Hell Song" and "Over My Head (Better Off Dead)" hit the panic button and ensured their concerts became a flailing mass of humanity. Well worth discovery if this floats your Hadean boat, it's weird and surprisingly witty tunes aren't limited by the hardcore genre.
Dave Baksh hung around to make the third album, Chuck (Juno award winner for Rock Album of the Year, 2005) and Sum 41 made a precarious visit to the Congo on behalf of War Child Canada. Chuck was chosen as the title after this hairy episode since he was the U.N. peacekeeper who acted as an intermediary on the trip. Anxious to keep upping their game Chuck's songs deal with death, anarchy and apocalypse, though never in a prurient fashion. Stand-outs are everywhere but try "No Reason", "We're All to Blame" and the genuinely morbid "Pieces" and you hear them improving at a super-fast rate, and yet again they make Gold in the US and Japan and brush Platinum in Canada.
Now adding layers of keyboards harmonised vocals and increasingly complex lyrics to the mix, Whibley and his crew spent a decent time creating Underclass Hero, a conceptual album that looks into the confusion and frustration of modern society and the disassociation and fury of youth culture. The disenfranchised mood is no accident as Whibley was taking on board John Lennon's "Working Class Hero" and adding a variation of The Who's "teenage wasteland". An ambitious and lengthy affair this is not without flaws but it is Sum 41's most far-ranging disc, touching on Whibley's relationship with the Canadian singer Avril Lavigne (his then-wife), parental conflict ("Walkin' Disaster") and the semi-acoustic "With Me". To that extent, Underclass Hero is the band's most personal work, though it contains the nut of universality. No surprise that Whibley chose to produce this one himself.
He stays at the desk for Screaming Bloody Murder (2011), an album that suggests all their old rage and sense of disillusionment is back in the room. Given the return to hardcore roots had been well signposted in the title Screaming Bloody Murder restores Sum 41 to the UK charts and sees them hit #5 on Billboard's Rock and Alternative charts with European markets also lapping up the results. Big fat chords, powerhouse vocals and the constant thrash of the rhythm section are a given but there are nuances to be heard once Roger Joseph Manning, Jr. adds his keys and Gil Norton mixes magic into the drum sound.
Whibley wrote the title cut with fellow Canadian Tom Thacker (Gob) and combined with musician Matt Squire on "Baby, You Don't Wanna Know", the latter being a straight-ahead rocker that nods at 1960s titans like The Beatles and The Stones. The busy "Blood in My Eyes" is the album's sleeper and the band's most provocative statement to date: certainly, the graphic video doesn't pull many punches.
In addition to the studio works we also have live albums, including Live At The House Of Blues, Cleveland 9.15.07 and the compilation, All the Good Shit: 14 Solid Gold Hits 2000-2008 whose breast-beating title is underlined by the evidence. The Best Buy bonus tracks and iTunes bonus tracks edition offer extra live good shit, including a hometown version of "The Hell Song" from the Orange Lounge, Ontario.
Much underrated (though not by their fans or peers) Sum 41 are in a holding pattern for now but we can't wait for the next instalment of Deryck Whibley's "chronicles from the middle of nowhere and everywhere". Keep 'em coming, pilgrim.
Words: Max Bell
Format:
UK English