SuperM Announces Debut Album And Forthcoming Singles
The chart-topping K-pop supergroup's debut full-length, 'Super One,' arrives September 25.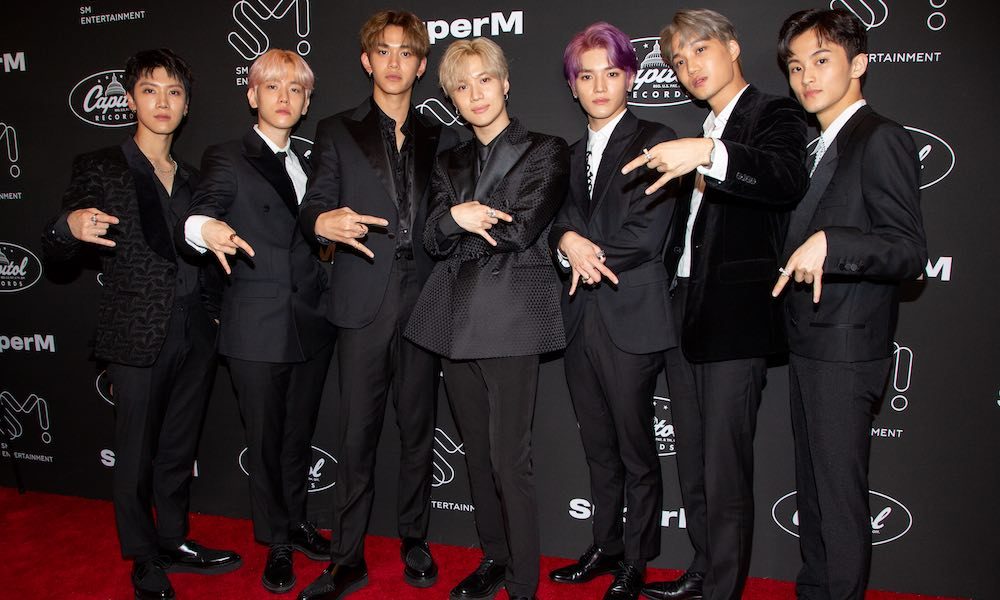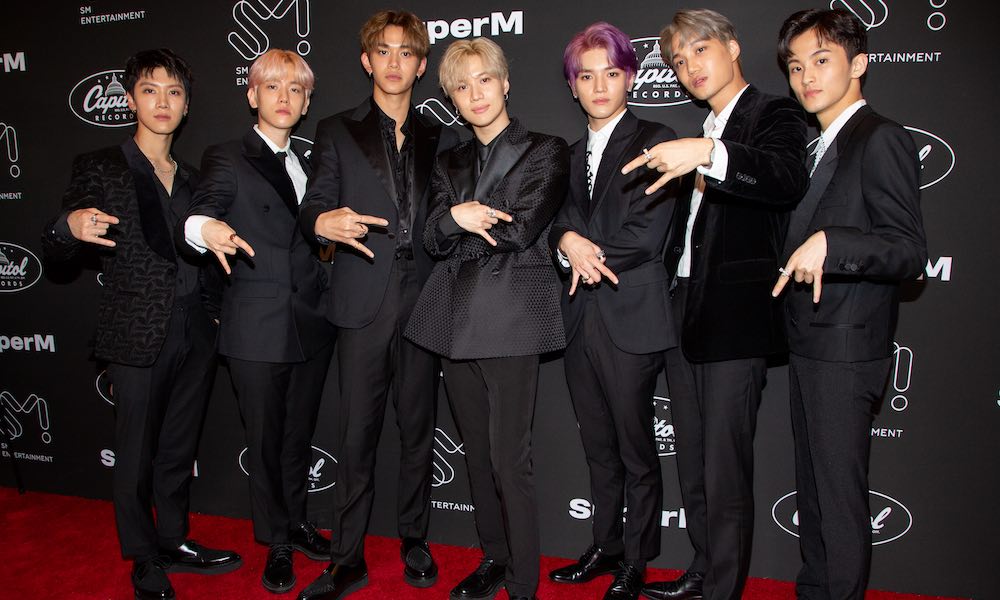 K-pop supergroup SuperM make their return this fall with a debut full-length album, titled Super One. While few details were revealed about the record, which drops September 25, the band did confirm that two singles will precede it. First up is "100," coming next Friday, August 14, followed by "Tiger Inside," on Tuesday, September 1. SuperM announced the album with several beautifully-shot videos on Instagram, including this one, featuring Taemin:
The septet, which is made up of members from such popular groups as NCT 127, Exo, Shinee, and WayV, made a grand entrance last year with their self-titled EP. The best-selling release debuted at No.1 on the Billboard 200, making SuperM the second South Korean act ever, after BTS, to top the US album charts. Based on the name of their forthcoming full-length, the "Avengers of K-Pop" have their eyes on the prize yet again.
In April, the group helped launch the groundbreaking streaming series, Beyond LIVE, with the platform's first live-streaming concert. The groundbreaking Beyond The Future set featured cutting-edge AR technology and opportunities for fans to interact with the boy group via the V Live app. Over 75,000 real-time viewers from more than 109 countries tuned in to watch the ticketed performance.
Super One will follow SuperM – The 1st Mini Album. Released in October of 2019, the EP included such acclaimed hits as "I Can't Stand The Rain," "2 Fast," and "Jopping," which was named as one of the best K-Pop Songs of 2019 by the likes of Billboard and Dazed. Buzzfeed, meanwhile, included the song in their Best K-Pop Videos Of 2019 roundup, calling the video for "Jopping" a "Powerful, futuristic concept…'Jopping' is more than just a music video – it's truly an experience".
The chart-topping supergroup features a multi-national line-up of established stars, including actor, dancer, and singer-songwriter Taemin from Shinee, and actors and recording artists Baekhyun and Kai from Exo. Also in the group are Taeyong and Mark – both rappers, singers, and songwriters in NCT 127, as well as Ten and Lucas from the Chinese boy group, WayV.
Listen to the best of SuperM on Apple Music and Spotify.