Watch The Official Video For Tame Impala's 'Lost In Yesterday'
Ahead of releasing his new album 'The Slow Rush', Tame Impala's Kevin Parker has released a new music video for his recent single, 'Lost In Yesterday'.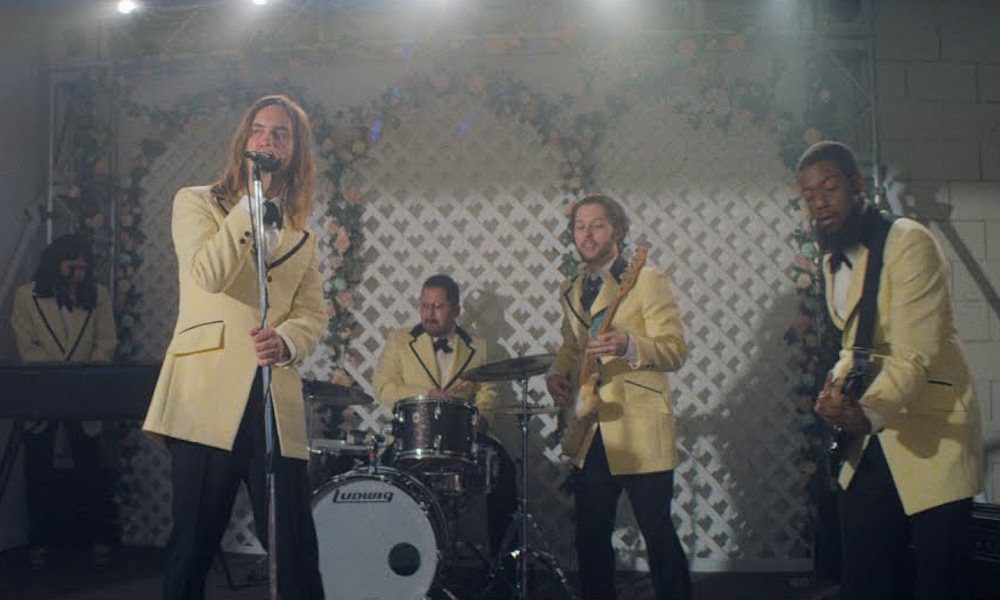 Ahead of releasing his new album The Slow Rush next month, Tame Impala's Kevin Parker has released a new music video for his recent single, 'Lost In Yesterday'.
The new visual was directed by Terri Timely, the directing duo of Ian Kibbey and Corey Creasey who have helmed videos for St Vincent, Joanna Newsom and more.
'Lost In Yesterday' sees a continuation of Parker's exploration of time and memory, and how we can become nostalgic even over painful experiences with the passage of time.
Tame Impala - Lost in Yesterday (Official Video)
In the visual, Parker dresses up in various 70s regalia, as he plays the wedding band in this polyester fever dream.
Parker shared the new track earlier this month, and it finds the studio wiz continue his steadied trajectory towards more mainstream pop. 'Lost in Yesterday' follows the previously shared singles, 'Posthumous Forgiveness', 'It Might Be Time' and 'Borderline' from his forthcoming record.
The Slow Rush, set for release on 14 February, is Parker's first album in five years and return to the spotlight after penning songs for others including Lady Gaga's 'Perfect Illusion' and 'Find U Again' for Mark Ronson and Camila Cabello.
After announcing a full North American tour with support from Perfume Genius and plans to hit the festival circuit (including the Governors Ball and Bonnaroo) Parker is coming out from behind the boards and ready to take on arenas.
"It's the yin to the yang of psychedelic rock – writing a catchy, sugary pop song that's like, three minutes long," Parkers tells Billboard in a recent interview. "I want to be a Max Martin."
The tour kicks off on March 9 at San Diego's Pechanga Arena and concludes 7 August at The Gorge Amphitheatre in George, WA. Clario and MGMT will support on previously announced March dates in California and Mexico, while Perfume Genius will support the full North American tour beginning in May.
The Slow Rush was recorded between Los Angeles and Parker's studio in his hometown of Fremantle, Australia. The twelve tracks were recorded, produced and mixed by Parker.
The Slow Rush is Parker's deep dive into the oceans of time, conjuring the feeling of a lifetime in a lightning bolt, of major milestones whizzing by while you're looking at your phone, it's a paean to creation and destruction and the unending cycle of life.
Parker told the New York Times earlier this year, "A lot of the songs carry this idea of time passing, of seeing your life flash before your eyes, being able to see clearly your life from this point onwards. I'm being swept by this notion of time passing. There's something really intoxicating about it." The album cover was created in collaboration with photographer Neil Krug and features a symbol of humanity all but swallowed whole by the surrounding environment, as though in the blink of an eye.
The Slow Rush is out on 14 February and can be pre-ordered here.
Format:
UK English